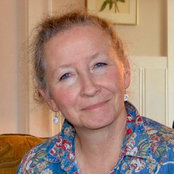 | | |
| --- | --- |
| | Designs by TAP |
Commented: Where did you find these mirrors?
I made these mirrors for the client so we could get the exact width and height we wanted and stain the frame with an antique walnut to tie in with the hardware and flooring.
Commented: Which backsplash?
If you're planning to sell your house then worry about fads, otherwise go with what you like. The first one has a lot of sparkle so it will draw more attention and give your kitchen a flashy look. The...
Commented: Square table, round rug?
Round rug is ideal for a square table like that, minimizes corners but leaves room for chairs to push out. As long as the rug is big enough.
Commented: Real shiplap or fake shiplap?
Ship lap is a style that goes with the farmhouse look, it adds horizontal lines that have a visual effect of widening a room. I recently used it in a bathroom reno where the client really liked the fa...
Commented: Help me find a rug!
Orange is a perfect compliment color to the turquoise, just like the orange in your hardwood floor. To make the couches really stand out compliment them don't try to flood them with more turquoise. Be...
Commented: What should we do with this stairway?
I would put a simple chair rail moulding down both sides at the same height of the railing, same colour as the railing, and then paint the wall under the moulding a lighter shade of your wall colour, ...