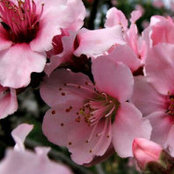 | | |
| --- | --- |
| | The Garden Artist LLC |
Commented: material for wall?
Hi, thank you for inquiring. We used a tile that looks like a patina Corten metal and a composite stone cap. We purchased the tile at The Masonry Center in Boise Idaho, but the project was installed...
Commented: Fall trimming in this weather?
It depends on your current climate. As Embothrium said, spirea can be but to the within inches of the ground at this time of year. If you are in a place that gets larges amounts of snow, pruning now...
Commented: Re-grading of yard
The reason the roots are at the surface is probably due to two conditions, either the grass has been over watered and as a result the tree roots have come to the surface for oxygen, or the type of tre...
Commented: Deck Railings - are horizontal cables code?
Like others, I wouldn't go with horizontal cables. I don't think the cables or glass would go with the style of home. If you are wanting something low-profile, I would look up powder coated hog wire...
Commented: Landscaping help with path to lake
For gravel, the main thing is you don't want a rounded one, like pea gravel, because that will not stay in place, and it is hard to walk on. Chipped or crushed gravel is the way to go, there are even...
Commented: Improving pool surroundings suggestions
I agree with the first suggestion, adding plants along the fence, and some large planters will be the most budget friendly options, along with a nice outdoor area rug. I think that putting turf direc...
The Garden Artist LLC
updated their profile
2 hours ago