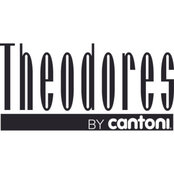 | | |
| --- | --- |
| | Theodores |
Commented: 2015 Milan shipment
Hi Nate, This is still a current piece on our floor, so it's not on sale. We would be happy to discuss price if you call us: 202-333-2300.
Commented: What's the price?
The price depends upon the fabrics chosen. Would it be okay if we called you about this? If you send a message with your phone number or even email, we could get in touch with you. Thanks!
Commented: Table?
This is something we carry if you are interested, please give us your contact information. We can be in touch. Thank you!
Commented: What is the name and brand of this chandelier ?
Hi Joni! We sell this through our store, Theodores, and we ship worldwide (in case you are not in the DC Metro region). We would be happy to discuss all the details of this chandelier. If you give us ...