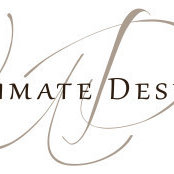 | | |
| --- | --- |
| | Ultimate Designs |
Commented: Cabinet quality
Hi Tiffany. Well, because inset doors can get out of alignment easier than full overlay, and when they do, they rub on the face frame. This can cause chipping if the finish is not a really good bake...
Commented: What style Yorktown cabinets are these?
You know what? Upon close inspection, I realize that these are not Yorktowne cabinets, they are Medallions Platinum inset cabinets. If you are still interested in the door style, reply back and I will...
Commented: What color are these cabinets?
Hi Aly, These cabinets were stained onsite with a custom mix. I am sorry that I won't be able to give you the name of a color, however, you can go to www.yorktownecabinetry.com and look in the Inspir...
Commented: What colour paint did you use for the ceiling? Thanks
It is a Sherwin Williams color SW 7036. I usually use the same color on the ceiling but I have them do a 50% lighter version of the same color. Your paint store will know what that means. They use 50%...
Commented: what hood range is this
Hi Barb, I think this was a Whirlpool hood. Here is the link: Good luck with your project! Whirlpool hood