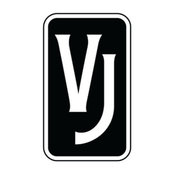 Valerie J Johnson Custom Tailored Home Furnishings
| | |
| --- | --- |
| | Valerie J Johnson Custom Tailored Home Furnishings |
Commented: Living Room
What a great job you have already done! I would suggest the darker sofa for a few reasons. The contrast and clean lines would work well in this space. The base is unique and doesn't repeat the leg st...
Commented: Pillow Problem
I would suggest two more square pillows slightly larger that the patterned ones that go behind these. Pulling out what looks to be a yellow/chartuese tone would add some modern pop. Then one rectan...
Commented: Where to hang curtains
I generally would place the rod near the crown moulding as well but in this application it makes more sense to place it right under the crown on the window moulding. Consider running the rod all the ...
The Designing Diva
reviewed
Valerie J Johnson Custom Tailored Home Furnishings
December 18, 2018
HU-876983945
reviewed
Valerie J Johnson Custom Tailored Home Furnishings
December 6, 2018
Lori Allen
reviewed
Valerie J Johnson Custom Tailored Home Furnishings
December 6, 2018