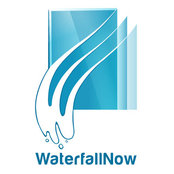 | | |
| --- | --- |
| | WaterfallNow |
Commented: Basement bar wall design ideas
If you put floating shelves that just go up to where you originally wanted to stop the tile then it may work. Another way to do the shelves is a rectangle box. The section of the wall without tile may...
Commented: Please help with fireplace design
Have a photo picture frame such as this tree example on the wall to save shelf space. Have a decorative storage chest on the floor beside or where the purple couch is. Maybe even a coffee table with s...
Commented: Wallpaper around the TV
We supply 3D wall panels that can be glued to the wall. If there is a company near you then it might be worth considering over wallpaper as it has some depth to it. They can be painted to any colour.
February 1, 2019

in Paint
Commented: Tile Recommendation for Exterior Fountain
This kind of mosaic tile is nice (this is a popular photo on Houzz) but I'm not sure how blue mosaic would look surrounded by the green grass and white paving stones. Perhaps a local tile shop can giv...