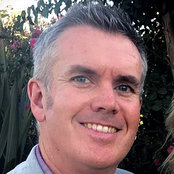 | | |
| --- | --- |
| | Westfall Design Studio |
Commented: size of pool
Thank you! This is the spa and it is 7'-0" x 9'-0" There is also a lap pool in the other photo that is 10'-6" wide x 70'-0" long.
Commented: What spacing did you use to create this alle?
Thank you for your inquiry. These trees are a single trunk crape myrtle planted at an 8' spacing. As you can see, they have grown together and are trimmed back once a year in the winter to shape and c...
Commented: what is the name of the red shrubs
Thank you for your inquiry. The red shrubs are called Loropetalum 'Plum Passion' or the common name is Razzleberry. They have a pink flower in the spring.
Commented: What type of plant is at the foot of the trees?
Thank you for your interest in our work! The ground cover under the trees is called Asian Jasmine. It is related to Star Jasmine but stays tighter and doesn't bloom. It can be clipped into a tight cle...
Commented: What type of crape myrtles are these?
These were Lagerstroemia hybrids 'Natchez' (Single Trunk) They have a white flower and are a more narrow taller variety of crape myrtle. Hopefully that helps!
Commented: Is the stucco sealed?
No, the stucco is not sealed. It was an integral colored plaster with a smooth finish but it was not sealed. Hope that helps!