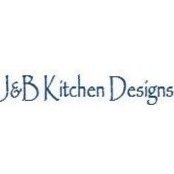 | | |
| --- | --- |
| | JandB Kitchen Designs |
Commented: Where was this moose mosaic purchased.?
Hi Trish, First of all, thanks for your inquiry. Our client purchased it themselves at the Tile Shop in Naperville (IL). Their website is- https://www.tileshop.com/store-locator/naperville.do?utm_...
Commented: how many pot lights for what size space?
Hi Sally, First of all, we determine the s.f of the kitchen (or area) we're working on. Then we multiply the square footage of the area by 1.5. This gives us the total required wattage for the space...
Commented: The Dog
Good comment!....We got a nice laugh from it. He was a really great dog.....sometimes we don't have that good fortune, as you can imagine. Have to agree about the kitchen.....we did a good amount of ...
Commented: Can you tell me the name of this granite"?
HI RHONDA, FIRST OF ALL, THANK YOU FOR YOUR INQUIRY.....THIS WAS GIALLO ITABELLA.....CAME OUT GREAT, AS YOU CAN SEE.....IF WE CAN BE OF ANY FURTHER HELP DON'T HESITATE TO CONTACT US.....JOHN & BRI...
Commented: What are the colors in Piet quartz?
Hi aloishus5, THAT TOP WAS CAMBRIA BRADSHAW.....AS FAR AS OTHER COLORS WITH CHERRY, WE'VE USED CAMBRIA WINDEMERE ALONG WITH HANSTONE INDIAN PEARL & WALNUT LUSTER.....IF WE CAN BE OF ANY FURTHER H...
JandB Kitchen Designs
uploaded 1 photo to:
Bel
April 12, 2019