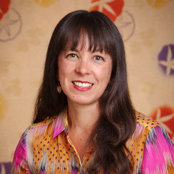 | | |
| --- | --- |
| | Yumi Interiors |
Commented: Need help decorating TV room
What a fun space, and so much "wow" potential! At the very least I would suggest paint, rug, artwork, and throw pillows. The sectional, from what I can see in the photos, looks perfect for a...
Commented: I have a boring wall. What can I do with it?
Paint does wonders! Paint that wall an accent color (dark navy like Benjamin Moore's Van Duesen Blue would be beautiful with your console and would make the tv "disappear" when it's not in u...
Commented: Lighting opinions! Kitchen and dining room
Your kitchen is so cute! What about a pop of color for the lighting? I love these mid-century inspired fixtures from France & Son: https://www.franceandson.com/mid-century-modern-flowerpot-vp1-pen...
Commented: Dining Room Chair Advice
What a beautiful table! And I love it with that chandelier--well done! For the chairs, you could go several directions: Black leather would be classic and very handsome. Something like this: http://ww...
Commented: What type of chairs?
What a great spot to sit and enjoy the fire, so cozy! It's a small space so you need something petite but comfortable. I think leather would look handsome, something along these lines: Or if you don't...
Commented: Paint or stain the wood paneling?
I love your plans for the space--the kitchen sounds like it will be gorgeous! Definitely paint the paneling the same color as the walls. It will make the room feel more cohesive, and your beautiful fi...