MPN: 14472




Item 1 of 4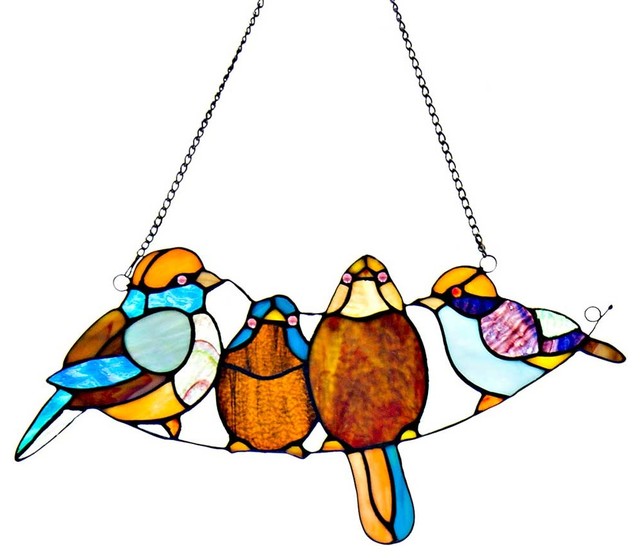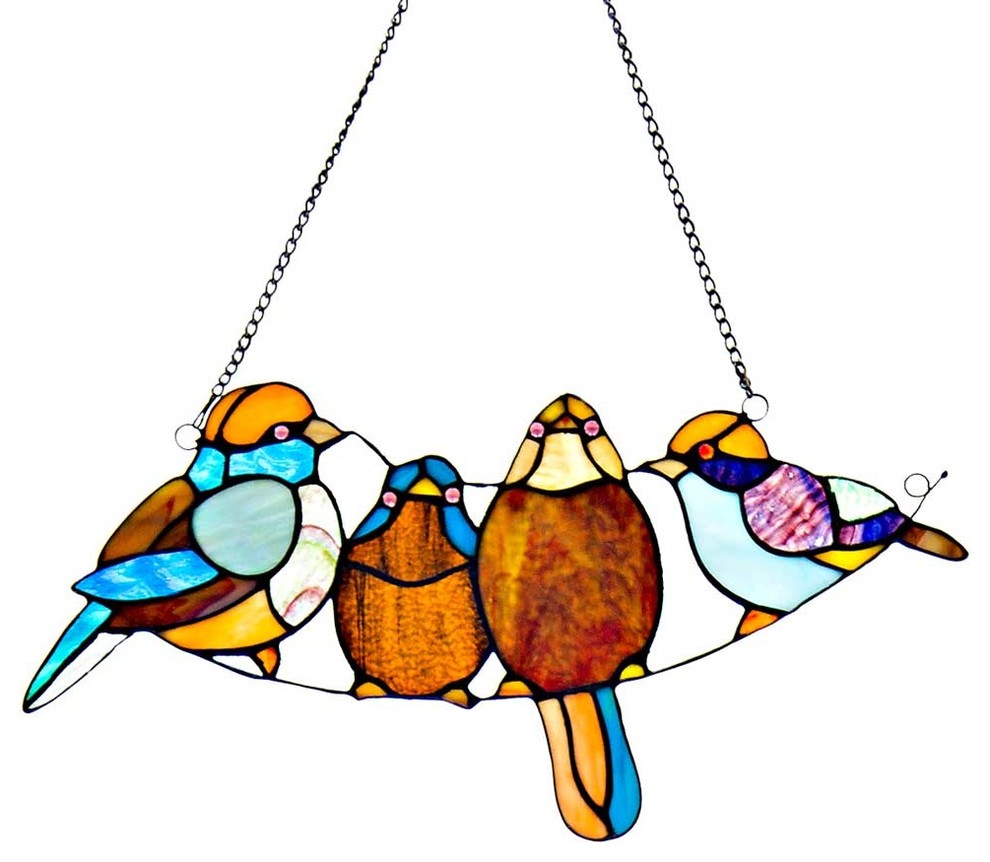 Frequently Bought Together
---
5 Stars

68%
4 Stars

16%
3 Stars

11%
2 Stars

0%
1 Star

5%






Item 1 of 6
Relevant
Newest
Oldest
Most Helpful
Highest Rated
Lowest Rated
Right out of the box: Shoddy Workmanship, Made in China

Although "River of Goods" states their products are INSPIRED by the places they visit and the people they meet as they travel across the globe, I believe that not all of their handcrafted products are made by those people. In the case of the stained glass birds, they appear to be mass-REproduced by unskilled workers in China who do not possess the necessary skills in the stained glass technique of Foil, Flux and Solder. Product variations in color, design, and finish are acceptable. Shoddy workmanship is not. Because it had an original price of $99 I thought I was getting a great deal at $52. It's not worth that! The copper foil is exposed in some areas, as some areas were missed when being soldered! The soldering, which really defines a stained glass design, is irregular in thickness and height, some lines are thick and lumpy, others thin, others flat! There are also gouges and puncture holes in the leading. See photos. I'll be returning this with the recommendation that Houzz does not resell it.

Given as a gift and she loves it!

I had this sent anonymously to a long-time friend. Not only does she love it, she even guessed who sent it. She hung it in a window that gets first light

The song birds panel I received is amazing. It's bigger than I thought. Absolutely love it. Great value for the price.

OHH SO PRETTY

IN WINDOW SOON AS BOX OPENED - JUST LOVE STAINED GLASS

Pretty birds

Not a solid strong piece. Flimsily weaken ly made yet stunning. Praying it holds up, not a solid strong piece. I have it wired thru magnetic round pieces on my back door pretty with the sun light. I may need to frame it and then re-hang.

Jane

I bought this for a gift. I was happy with the quality of the product.

HU-5586693927341319

8/9/2018

LOVE IT!!!

Very happy with quality and size!! It is adorable!!

Tiffany bird

Was a decent size and color. Liked also that it had the stained glass look I was after

Perfect

The perfect housewarming gift for friends who love stained glass and birds

It just ok...

I was hoping for a bit more. Looks like something you would find in a cheap, cheesy, touristy seaside shop. Not like its bad, just looks a bit cheaper than I was hoping for.
This product has 1 question
dgfitzumba wrote:
Nov 24, 2017