1 - 36 of 31,943 products
Sponsored Products
Featured Reviews of Asian Bedroom Products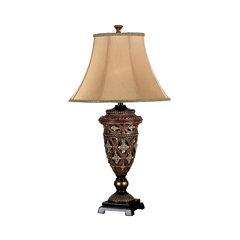 Kenroy Home 20637GLBR, Sofie Table Lamp, Golden Bronze
Asian Bedroom Products
Just perfect!!!: Great quality, great price! I bought the Sofie lamps for my sitting room and I was pleasantly surprise how well were made. I got lots of compliments on how amazing they look. WOW!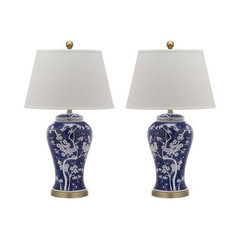 Spring Blossom Table Lamps, Set of 2, Blue
Asian Bedroom Products
Very nice!: Color is bright and vivid, more of a royal blue. Packaging was custom for these lamps, they arrived in a few days in perfect condition. These are a very nice quality lamp and shade. They even came with 2 led bulbs!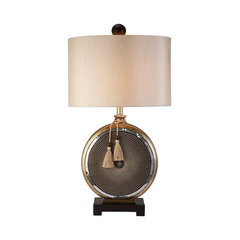 Ira Contemporary Table Lamp
Asian Bedroom Products
VERY CLASSY: Both lamps arrived together & in great condition. They will go on oval wrought & wood night stands. Thus the oval shade will tie in with the tables. I like that they stand tall (31"). Since our bed is high the tables & lamps will be in proportion & look really nice in our new retirement home. First time user of houzz. I've also ordered a chandelier for the master bedroom closet. It'll come this week. Thank you.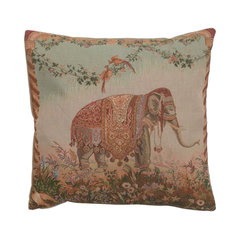 Elephant I European Cushion, Wall Tapestry, 19"x19"
Asian Bedroom Products
Beautifully crafted: The description of this tapestry pillow case does not do it justice. The case is well-made, with a heavy canvas back and zipper. The item arrived on time and was well protected in a fedex carton. Very pleased with purchase.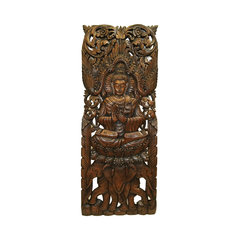 Buddha Wood Wall Decor, Large Carved Wood Panel, Dark Brown
Asian Bedroom Products
Beautiful, BUT: I would have given 5 stars - this is beautiful. However, the panel does not have a hook at the back for hanging! And neither were any instructions included on what kind of hook to use. Since the panel isn't very thick, I am really afraid to try and screw a hook into such solid wood myself without damaging this piece. This was disappointing as I was ready to hang it up as soon as it arrived.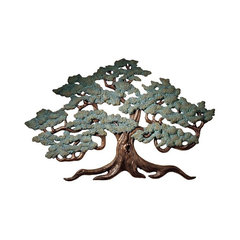 Ancient Tree of Life Wall Sculpture
Asian Bedroom Products
Very Nice: This is a very nice sculpture. It is Resin and not wood or other natural materials, but it looks nice and is good quality. Due to the unique shape the hangers were a bit difficult to navigate, but once it is hung it is great.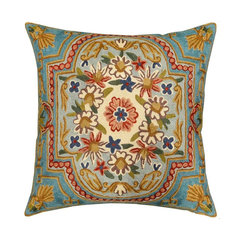 Floral Garden Turquoise Ivory Pillow Cover Hand Embroidered 18″ X 18″
Asian Bedroom Products
WOW I have never seen such quality craftmanship: These pillows are beautiful in my new living room. I have teal furniture and an ares rug. All of the colors on the pillows are in the furniture and carpet. I was raised in the midwest where women gathered weekly to quilt or embroder various things. The pillows are beautiful. My only disappointment was I wanted 5 however only 4 were avaible. I have attached a picture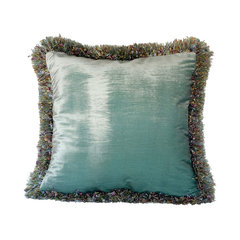 Silk Velvet Decorative Throw Pillow With Fringe, 19"x19"
Asian Bedroom Products
Beautiful fabric and trim: The velvet fabric is soft and a beautiful color. When you rub the nap, the color slightly changes. The fringe adds a few different colors to the mix but it's subtle so still blends well into my decor. The pillow is well-made and high-end. Get lots of positive comments on it. Very satisfied with this pillow.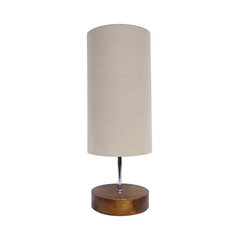 Fine-Textured Wooden Table Lamp, Round
Asian Bedroom Products
Mid century modern lamp: This is a nice lamp for ambient light. Not a reading lamp but a nice accent light. The felt bottom was slightly askew which I was able to remedy, thus the 4 star rating. The wood is nice and the shade stays on firmly. All in all nice.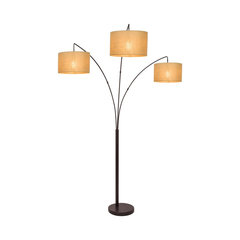 Revel/Kira Home Akira Arc Floor Lamp, Bronze, Beige Shades, Bronze
Asian Bedroom Products
Exactly what I expected!: Not only was this a great price for a floor lamp, it was exactly what I hoped it would be. It came professionally packaged, the base is well weighted, install was simple, the shades look amazing, and it's branches pivot wonderfully.