Sponsored Products
Featured Reviews of Asian Outdoor Products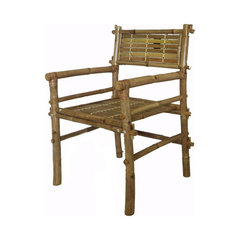 Set of 2 Pieces, Solid Bamboo Arm Chair, Disassembled, 25"W x 25"D x 31"H
Asian Outdoor Products
Very strong bamboo: 4 rather than 5 stars because the bamboo was not well sanded and is something that I will have to do to prevent nasty splinters. I do like the design and the assembly is super easy.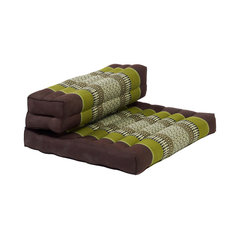 Dhyana Meditation Cushion, Sage/Brown
Asian Outdoor Products
Awesome!: Superior quality! This meditation pillow is absolutely hands down the best pillow I've used for meditation. Construction and quality are first rate. Pillow is gorgeous and it's got a nice firmness to it. Soft but not sinking, hard but not hurting. It's perfect!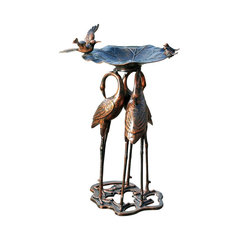 3-Crane Birdbath for Yard/Garden, Antique Bronze
Asian Outdoor Products
beautiful garden piece: This bird bath is beautiful, make such a statement in my front yard garden, price was reasonable compared to other similar garden décor, instructions were not too bad, however could be better, between me and my husband we were able to guess accurately , but re-did few steps before putting it right way. It took us about 15-20 minutes to assemble it with different tools (not the one that was provided with a kit). The finish is consistent throughout, and from the picture I was expecting it to be more cooper-like, greenish in the bird bath part, it is darker finishes all over than on the photo, almost black with just a little cooper hues. Still a such a beautiful piece!!!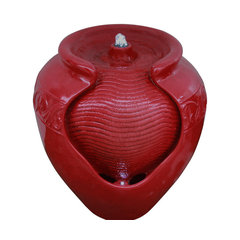 Peaktop Outdoor Glazed Pot Floor Fountain, Red
Asian Outdoor Products
Litle Red Jug: My hummingbirds love, love their new fountain! I love my new fountain! It's lightweight, easy to assemble, beautiful color! The LED lights look so pretty at night. So happy I finally found one of these in red. Looked at a lot of sites, could have found it for less but the red fountain was sold out. Spent the extra money on Houzz and happy I did. I so enjoy watching the hummers play in the water!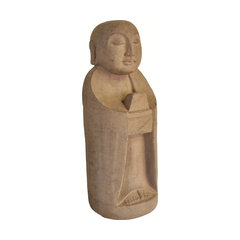 Japanese Stone Garden Statue
Asian Outdoor Products
Perfect choice: I ordered this product in July, for My new cafe. The wait was worth it!!! It arrived carefully packed in three boxes.. Well done!! It is beautiful, I have it near a grouping of plants. its a outstanding design.. And is a perfect fit for my new restaurant.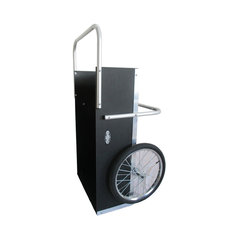 The Ultimate Gardener Cart by Smart Carts
Asian Outdoor Products
cart: My cart arrived much quicker than I had expected. I put it together yesterday and can't wait to get back in the garden. My old wooden cart had bigger wheels so the whole cart sat a little higher. That would be the only thing that I would change. Hope it last a loooooong time.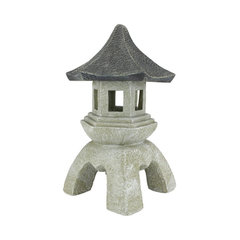 Large Pagoda Lantern Statue
Asian Outdoor Products
Good value.: I find the shape and coloring of the pagoda very appealing. It has some weight, so it won't easily blow away in my outdoors garden; and it can be easily washed so it won't develop the green of aged concrete. One suggestion I'd propose to the manufacturer is an optional plug for the hole at it's peak. If the pagoda will be outside, as mine will be, the hole will allow rain to fill the interior candle well, making for a mosquito breeding pool. I'm thinking of dropping a large, flat head nail in the hole and sealing it. Some sort of fastening system for the roof to the body would also be desirable for those who place their item outdoors. (The wind could blow the lid off.)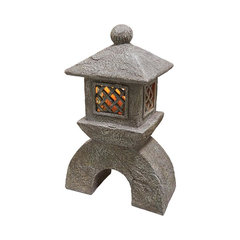 Japanese Pagoda Solar Lantern Statue
Asian Outdoor Products
Gorgeous lighted Pagoda: My first Houzz order and what a pleasure! Easy check out process. Arrived very quickly and packaged with care. Looks just like the picture. The height is perfect for the area in my yard where I have a small Japanese Emperor tree. It has the look of aged stone and works well in a smaller area. The solar light works great. It's a soft yellow light, not bright enough to light a pathway, just nice for ambience.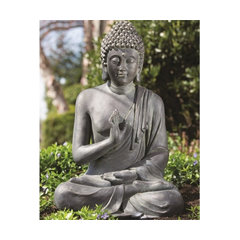 Alfresco Home Thai Buddha Garden Statue
Asian Outdoor Products
Absolutely gorgeous: We purchased this statue for a backyard garden. It appears to be very solid and well made. Not very heavy, but we are putting in a spot where it will or have direct wind on it.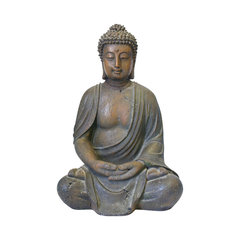 Asian Outdoor Products
Perfect: I'm delighted with this purchase .... a lovely piece -- particularly for the price. The Buddha is very realistic looking. By that, I mean that it was meant to look like stone -- and it does! The size is perfect, too. It will be "staged" in a garden, and everything about it is just right. An excellent purchase.