Sponsored Products
Featured Reviews of Asian Outdoor Products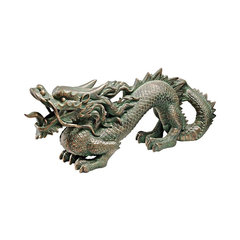 Asian Dragon of the Great Wall Statue
Asian Outdoor Products
Fabulous Asian dragons: When we built our big north wall, my husband fabricated all of the hardware with an Asian theme. Searching on line, I finally found the perfect dragons, to go with his dragon door handles. I bought two of these Asian dragons, as a pair, for our big gates. I was planning on placing them on the entrance side of our wall. But, my husband found the perfect spot for them, out of the weather, on the pergola side of the wall. In the photo, each door is 3 foot wide. So, these are not small dragons. They are finely detailed and the color is copper, with a heavy turquoise patina. I think they look fabulous, with the colors of our "Great Wall" They arrived securely boxed, with no damage. I love my dragons. I'm still thinking of buying two more, for the entrance side of the gates.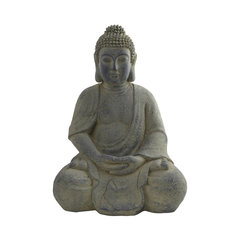 Buddha Statue, Indoor or Outdoor
Asian Outdoor Products
Peaceful, lovely view of Buddha in the garden.: I would have given this a 5Star except to say I wasn't paying attention to the material used for Buddha. Looking at it ~ Is wonderful; like aged stone. Getting closer and feeling the lightweight material used, is somewhat disappointing. I have a Buddha Head in another part of the garden; that one is very solid and heavy. I didn't check before I purchased because I thought it was a stunning statue. He sits within a stone corner wall; peacefully.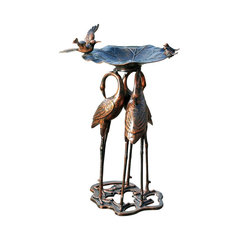 3-Crane Birdbath for Yard/Garden, Antique Bronze
Asian Outdoor Products
beautiful garden piece: This bird bath is beautiful, make such a statement in my front yard garden, price was reasonable compared to other similar garden décor, instructions were not too bad, however could be better, between me and my husband we were able to guess accurately , but re-did few steps before putting it right way. It took us about 15-20 minutes to assemble it with different tools (not the one that was provided with a kit). The finish is consistent throughout, and from the picture I was expecting it to be more cooper-like, greenish in the bird bath part, it is darker finishes all over than on the photo, almost black with just a little cooper hues. Still a such a beautiful piece!!!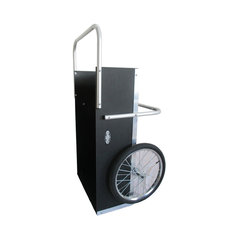 The Ultimate Gardener Cart by Smart Carts
Asian Outdoor Products
cart: My cart arrived much quicker than I had expected. I put it together yesterday and can't wait to get back in the garden. My old wooden cart had bigger wheels so the whole cart sat a little higher. That would be the only thing that I would change. Hope it last a loooooong time.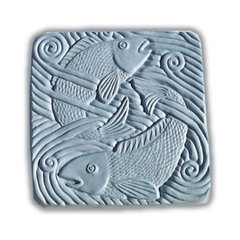 Fish in Water Stepping Stone Mold
Asian Outdoor Products
Paints up beautifully.: Not the strongest mold I have but lasts as long as they state. Because it's so heavy I recommend that after you poor cement you do the shake by shaking a board underneath and not by tapping/flipping the edges.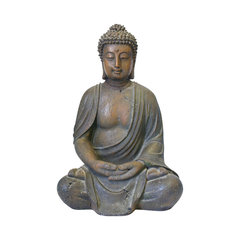 Asian Outdoor Products
Perfect: I'm delighted with this purchase .... a lovely piece -- particularly for the price. The Buddha is very realistic looking. By that, I mean that it was meant to look like stone -- and it does! The size is perfect, too. It will be "staged" in a garden, and everything about it is just right. An excellent purchase.