1 - 36 of 88,502 products
Sponsored Products
Featured Reviews of Beach Style Bedroom Products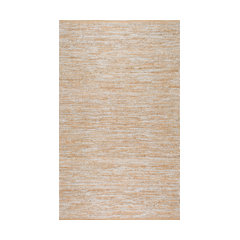 Hand Woven Maui Jt05A Rug, Silver, 5'x8'
Beach Style Bedroom Products
Just what I expected: Arrived quickly. Rug is light weight and was able to carry upstairs with just one person. The rug does have some bulky knots in the weave, but overall it feels fine on bare feet, not rough. The silver threads are an equal 50/50 balance with the jute and it looks great. It laid flat right away, no odor. Very happy with the rug.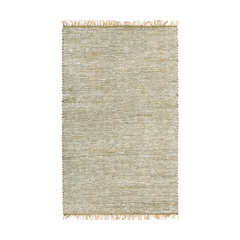 White Matador Leather and Hemp Rug, 8'x10'
Beach Style Bedroom Products
LOVE IT: I am wonderfully impressed that the rug was as well made & beautiful as I was hoping! I am going to buy another one in a different color. I am a stager in Tucson AZ, and It goes with contemporary as well as SW styles.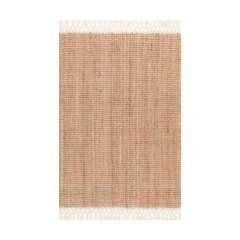 Fringe Handwoven Jute Area Rug, Natural, 6'x9'
Beach Style Bedroom Products
Gorgeous Rug: The jute is beautifully woven and, actually, somewhat soft to the touch. The yarn fringe on the ends is just enough to elevate it from being typical without drastically reducing the types of decor it would work with. I'd recommend it.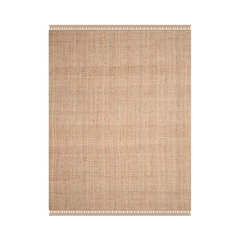 Safavieh Daegan Natural Fiber Rug, Natural, 8'x10'
Beach Style Bedroom Products
Looks great!: Color and size are perfect for the space, and is consistent with description. The rug looks great and makes the room seem larger. It definitely needs a non-slip pad underneath so we ordered one afterward.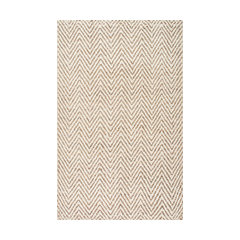 Handwoven Natural Fibers Jute Jagged Chevron Rug, Bleached, 5'x8'
Beach Style Bedroom Products
great rug: this rug is unbelievably nice for its price! its thick, stylish and surprisingly soft. its also square (and so far holding its shape) unlike higher priced rugs I've purchased in the past.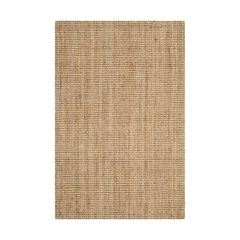 Beach Style Bedroom Products
Too thick for our doors, but we kept it anyway: Nice texture and color. It looked great against our dark brown wood floors, but it was thicker than we expected (.75 to 1") and our doors didn't clear. We moved it to another location because we liked it so much. It's got a little bounce and is manageable in bare feet - if a tad rough. Fast delivery.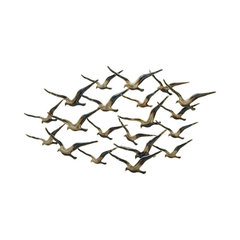 GwG Outlet Metal Wall Decor, 48"x27"
Beach Style Bedroom Products
Nice-looking Metal Bird Sculpture: This sculpture features a flock of birds, possibly those seen at the beach, in flight. Birds are shiny brown with some black outlining their bodies with touches of gold as well. It goes well with dark brown patio furniture. It is a good size, not overly large, but makes a nice statement. We hung it on our lanai above a dark brown wicker love seat with reddish cushions and it looks great.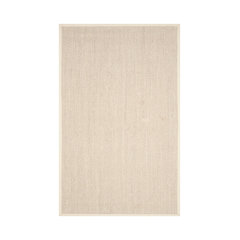 Safavieh Natural Fiber Rug, Marble/Beige, 9' X 12'
Beach Style Bedroom Products
Area rug: Couldn't be happier with this rug. The binding on the edges is the perfect touch. I layed a smaller rug on top and it really set it off. This rug makes my smallish living room look larger. Good quality.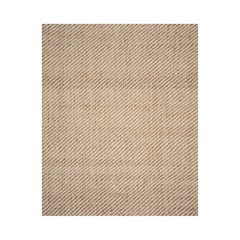 Safavieh Natural Fiber Rug, Natural, 8'x10'
Beach Style Bedroom Products
Great rugs!: They, amazingly, arrived two days after ordering. They look exactly as pictured. I'm worried that our dogs may snag the weave and the 75 lb. dog has tried but without success so far. The rugs are thick. Too thick to try to get a door to open over them. The 9' x 12' was actually larger--more like 10' x 13'--when opened. It was marked at a 9' x 12' but could have been mis-marked. I think that because of the weave of the rug it is somewhat stretchable, although we didn't have a problem with the 6' x9' rug. Both needed to be "aligned" so that they are perfect rectangles; otherwise, the sides and ends are wavy and not straight. Two people can easily make that happen by pulling and tugging on the rug. I love the texture and interest that they bring to our room. I would definitely recommend and would buy again.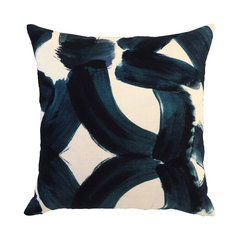 Rilo Printed 22" Throw Pillow by Kosas Home, Indigo
Beach Style Bedroom Products
Gorgeous!!!: I searched several different websites for these pillows, and was so happy when I found them on Houzz. They are the perfect size, with the perfect amount of "fluff" inside. The navy blue color is seriously gorgeous. Couldn't be happier with them!!