1 - 36 of 104,729 products
Sponsored Products
Featured Reviews of Beach Style Home Decor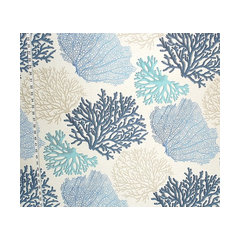 Blue Coral Fabric Aqua Ocean, Standard Cut
Beach Style Home Decor
wonderful colors: This pattern is perfect for a beach house chair. The colors go with almost anything that reminds you of the beach/ocean. Fabric came quickly and was packed well. I will order from them again.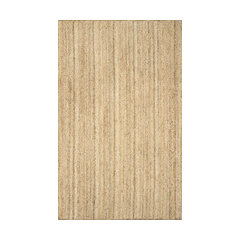 Keller Handwoven Jute Rug, Natural, 8'x10'
Beach Style Home Decor
Waiting for a spot to open up for it: I bought this rug because it seemed to be nearly the same rug in a vacation cottage I stayed in last summer and I loved it. I haven't used it yet though because I don't have a good place for it. Also, if it's like the similar runner, it sets up off the floor and has rough nubbly spots and I'm not sure about furniture on it. The cottage had a sofa, large coffee table, and a couple of heavy chairs, none of which moved, but my furniture is lighter weight and I'm not sure how it will work. But it's a gorgeous rug and I'll use it one of these days. Sometimes it takes me a while to introduce a new element to my home.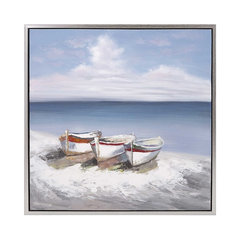 Seaside Wall Art With Frame 11502
Beach Style Home Decor
Rowboats look real: This is a large, beautiful painting that adds beauty to the room. I am very pleased with the quality. It is painted on canvas with a silver frame. You can feel the textured paint on the canvas. I'm glad I bought this painting. It was a great deal.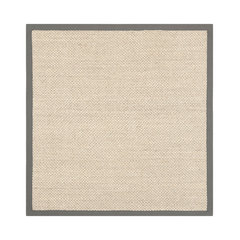 Beach Style Home Decor
Couldn't Be Better!: I have been looking for just the right rug for our dining room to replace an older one. I decided to go up in size from 8x10 to 9x12. This rug brought all of the elements of our room together and gave it the update that we were looking for. The color and quality surpassed my expectations and it arrived earlier then promised...within days. The price was excellent and we are so happy with our choice.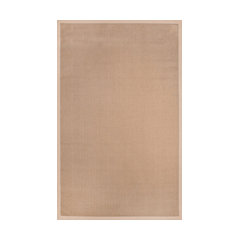 Rodanthe Reversible Jute Rug, 5'x8'
Beach Style Home Decor
Not reversible: I love the rug it was as expected however mine was not reversible, instead it is sort of padded with little rubber dots that help anchor the rug in place. It's exactly what I was looking for so I'm very happy with my purchase.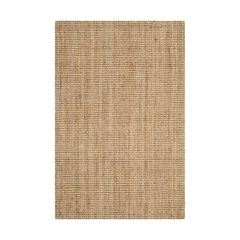 Beach Style Home Decor
Too thick for our doors, but we kept it anyway: Nice texture and color. It looked great against our dark brown wood floors, but it was thicker than we expected (.75 to 1") and our doors didn't clear. We moved it to another location because we liked it so much. It's got a little bounce and is manageable in bare feet - if a tad rough. Fast delivery.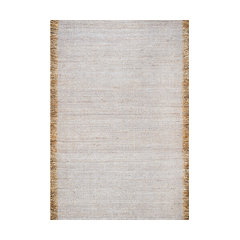 Flatweave Casuals Solid Tassel Rug, Gray, 3'x5'
Beach Style Home Decor
Very Pleased: We needed a new rug for our entryway and this one fits perfectly! The color is beautiful, it's comfortable yet durable, and it lays nicely. So far we haven't even needed a rug pad! Delivery was prompt and the rug laid flat right away. We highly recommend this rug for any space!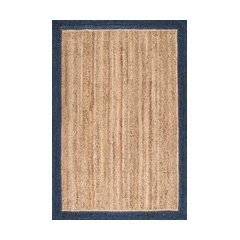 Two-Tone Jute Area Rug, Navy, 3'x5'
Beach Style Home Decor
Rug fit for an eclectic lifestyle!: I like the rug, but I will say . . . the ad made it look like a brighter yellow. I've adjusted my sights, but was surprised. Not quite the brightening effect I was going for initially.