Featured Reviews of Beds and Headboards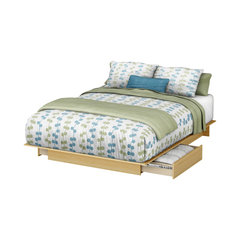 South Shore Step One Full/Queen Platform Bed 60'' With Drawers, Natural Maple
Beds and Headboards
Eh.: I was extremely excited to see my order arrived well before the expected date, however, there is a dent in one of the pieces of wood that is upsetting. I don't want to deal with the hassle of returning the bed, so I guess I'll just deal with it. It's a one inch, half circle in the side of the wooden plank. Other than that, I'm happy with it.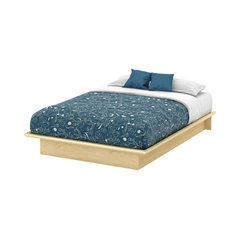 South Shore Step One Full Platform Bed 54'', Natural Maple
Beds and Headboards
Sturdy, but a little sharp on some edges: The platform itself is very stable and sturdy (it seriously will not budge), but the connecting pieces are a little sharp and off on their alignment. I took some sandpaper to them and it fixed the problem right up. Overall, a pretty good design and deal for what I payed.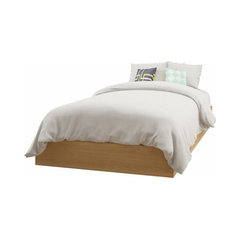 Twin Platform Bed, Natural Maple
Beds and Headboards
Great product and very sturdy: Easy to put together. One small thing with the directions when installing the first rail is upside down on the directions. Easy to fix later. But not clear on the actual directions. Needs to be fixed. Other than that. I would recommend this. I'm using this for my 2-year-old son. He loves it.