Featured Reviews of Beds and Headboards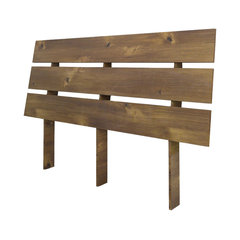 Nexera Nocce Queen Size Slat Headboard, Brown
Beds and Headboards
Not what I expected: Need not read the description close enough and thought it was real wood and it turns out to be laminated plastic veneer. It did look nice with the pine dresser I had matched with it and decided to keep it. It will not connect with the metal bed frame so we mounted it to the wall with some L brackets.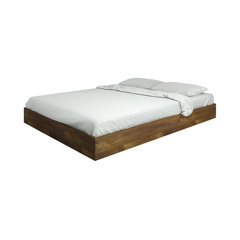 Nexera Nocce Platform Bed
Beds and Headboards
Affordable and Modern!: I really wish this came in a king but I loved the frame so much I decided to go with a queen. Pics look like the bed is closer to the floor than it really is. I constantly get compliments on it. Thinking about putting panels behind for a headboard. 10/10 would recommend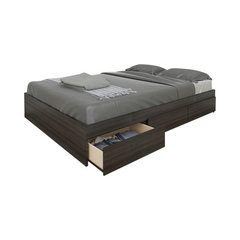 Nexera Allure Storage Bed
Beds and Headboards
Great bed.: Easy to assemble, all parts and hardware labeled. The bed is reversible so your drawers can be on either side. Looks great and now I'm not sleeping on the floor. Great for apartments.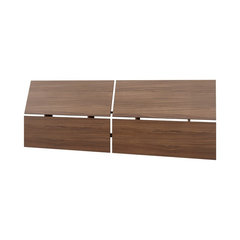 Queen Size Wide Headboard
Beds and Headboards
Looks amazing: product look amazing and expensive, it had some scratches here and there but I'll hate to go through the whole process of returning and putting together again, we'll see but the product truly is beautiful