Sponsored Products
Featured Reviews of Beds and Headboards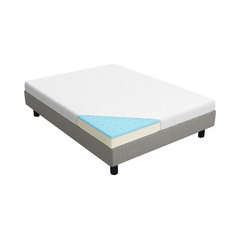 Lucid 5" Gel Memory Foam Mattress, Firm Feel, Full XL
Beds and Headboards
Supportive, Comfortable, Luxury-Feel Mattress: Previously, I was using an older (but still nice) pillow top mattress. It was comfortable enough, but my husband and I seemed to wake up feeling sore quite often. When we first received this product, it came rolled up and vacuum-packed. We opened it and let it air out for about a day and a half, and that seemed to be enough for the 'new' smell to air out and for the mattress to teach its full form. When we tried it out for the first night, I was honestly so surprised by how much I loved it! I never thought I'd be a huge memory foam fan, but I love the way it feels. It supports your entire body, but still allows you to sink in just right. I am pregnant, so I am adjusting to sleeping on my side more, although I am primarily a back sleeper. It feels equally comfortable either way and I would highly recommend it! As it is just 5 inches, I think it works great as either a lower mattress, or a higher mattress topper.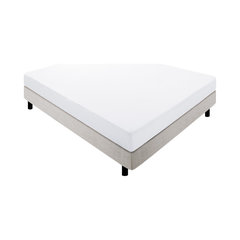 Lucid 10" Memory Foam Mattress, 10-Year Warranty, Full Xl
Beds and Headboards
Great Mattress But Give It Air Time: The mattress cover is less than adequate but we planned on buying one for allergies that is waterproof. Love the firmness of this and it's a "Medium". It comes compressed in a box and it REALLY needs to air at lest 48 hours. It really smells up the room but once it's aired out it's a good mattress.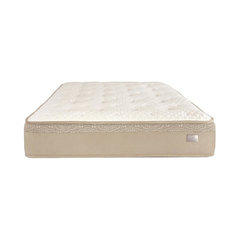 Chattam & Wells Hamilton Luxury Firm Full X-Long Mattress
Beds and Headboards
Luxurious: This is the second Chatham & Wells mattress i've owned; This new one is even more luxurious. I love the firmness and my lower back and neck haven't hurt once since getting my new mattress. I'll be a customer for life!!!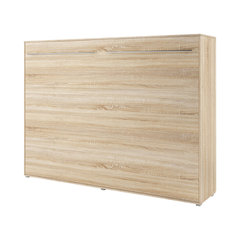 Brescia Wall Bed, Sonoma Oak, European Full Xl
Beds and Headboards
Really comfortable and will repeat the purchase for Bedroom 2: Delivery was an 18 wheeler and they could barely get into my condo complex. Thankfully the driver was courageous and made the effort and got it to me. I hired a professional construction man (none of the Houzz construction people were willing to take the job...one replied he would and then never got back to me, one said the job was too small, and none of the others bothered to respond) and it took 9 hours to assemble and it looks really good. He said the instructions could be in a different order that would make more sense and he will assemble my second bed now that he has done one. The mechanism for getting the bed up and down is great. The piece that the bed rests on is flesh color and not silver. A disappointment as it is different from the photo. I will buy this bed again, the comfort is awesome.