Sponsored Products
Featured Reviews of Chandeliers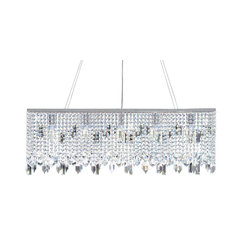 40" Sophia Glass Crystal Chandelier Lighting Pendant
Chandeliers
Beautiful: It's a beautiful and very elegant chandelier. It was pain hanging those crystals individually, but it was all well worth it. I also have to thank houzz costumer service, when I called they were very helpful.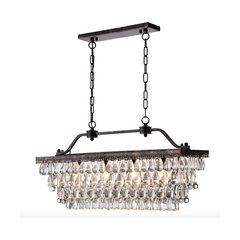 Monika Antique Bronze Chandelier
Chandeliers
looks amazing but built by purchaser: This is a beautiful piece and will look amazing over our extra-long rectangular dining room table. My only gripe- which could have been my oversight- is that I didn't realize it would need to be assembled. Other than that I love it!!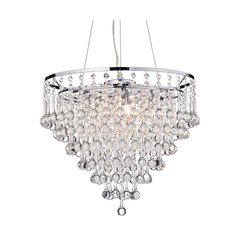 Mariella 5-Light Crystal Ballroom Chandelier
Chandeliers
Beautiful light: It took a few hours of ensembling the crystals and then adding them to the frame but worth the time. Very heavy and took 2 ladders and to men to hang it. The light reflecting on the walls and ceiling is beautiful.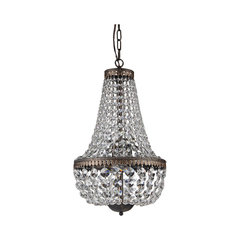 Seraphina Crystal Chandelier
Chandeliers
Great: The light was easy to assemble and hang myself. It was actually missing a strand of crystals, however, I emailed the customer service email and got a response within and hour. They immediately shipped me a new strand of crystals and also gave me the tracking number. I love the light and how beautiful it looks in my guest room and the company has very reliable service. Can't find anything to complain about.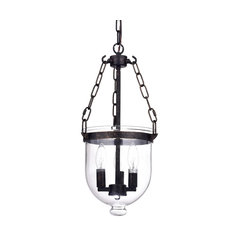 Belita 3-Light Glass Lantern Chandelier, Antique Bronze
Chandeliers
Lovely in my entrance way: Fixture is beautiful, but we still haven't figured out how to hang it properly so the very, very, long cord can be hidden. My handyman is coming back and will have a.solution, I think. The fixture is pretty bright with three 25 watt chandelier bulbs (too bright) so I plan to change to 10 watt as the fixture is clear/see through. (t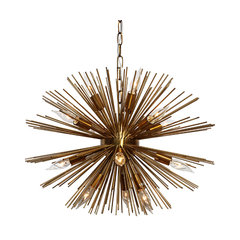 Sunburst 12-Light Brass Chandelier
Chandeliers
Breathtaking: I love this light fixture. It is just beautiful. If you purchase, you must get the led bulbs. The bulbs that I purchased were from Home Depot. They don't exactly go off all the way, so they continue to luminate once off. BEAUTIFUL. The description said 12 lights but it is actually 14.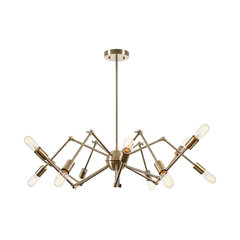 Arachnid 12-Light Chandelier, Brass
Chandeliers
A Great Buy for the Price!: After shopping around online and in stores I finally decided to purchase this product. It is a great value for the price. Easy to assemble but mounting it can be tricky. Overall I think this is a great buy!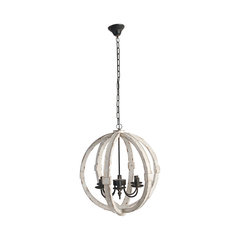 Wood-Metal Globe Chandelier, 22.5", Cream
Chandeliers
Just as pretty in person: We bought this for our house we are buying in Florida and can't wait to hang this beauty over our dining room table! Worth every penny and was a much better deal than similar ones I saw.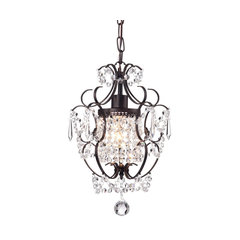 Antoine Mini Crystal Chandelier, Antique Bronze
Chandeliers
beautiful flowing chandelier: i bought this for the main entrance of our house. The ceilings are 9' and there was ample chain included for 12' ceiling. It took me 70 m to hang the crystals and I am a novice at doing that. Make sure to have your pliers with you so that you can secure the loops as you go along. i will need to redo each of mine yet which will add another 50m to my setup. i send my gratitude to the people that made and assembled the chandlier. I felt great joy in assembling my part here.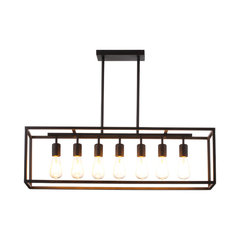 Quay Rectangular Chandelier
Chandeliers
Beautiful light fixture!: Love, love this light fixture! Easy to install, hubby put it up in no time. I was weary of the rod lengths as I didn't want them to be too short and the fixture hang too high from the table (I have 9 ft ceilings) but the rods allow you to select how long you want the fixture to hang down. I'm so glad I ordered this for our dining room!