1 - 36 of 20,067 products
Sponsored Products
Featured Reviews of Contemporary Chandeliers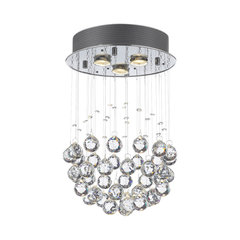 Modern Chandelier Rain Drop Crystal Ball Ceiling Lamp
Contemporary Chandeliers
perfect replacement: we needed a replacement for a favorite chandelier of ours that was damaged beyond repair. my wife and i selected the round chandelier with crystal balls from Houzz and it is better than we expected and produces more light than the original.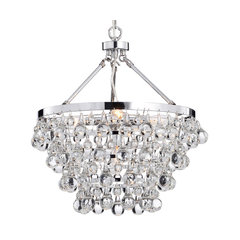 Crystal Glass 5-Light Luxury Chandelier, Chrome
Contemporary Chandeliers
Luxury Chandelier: I wanted this chandelier after I saw a similar one at Z Gallerie in Atlanta, Ga. This item is not as detailed and big, however so far so good. Its is sure to add the style that I am looking for. I will update and post pictures once I have the entire living room set up.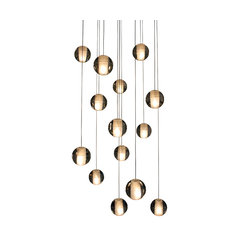 Orion 14-Light Floating Glass Globe LED Chandelier
Contemporary Chandeliers
Obsessed!!!!!!!!: We just built a house and filled it with so many pretty lights but this light is by far my absolutely favorite one!!!! I am completely obsessed with it! We put it in the stairwell and i want to put a chair on the landing just so i can sit and stare at it! Lol! Ok-maybe I've gone too far and sound stupid but you will understand if you buy this light! I promise you it is worth it! I was so worried spending that kind of money on a light and it not being what i expected or something going wrong. -all worries melted away as soon as i saw it hung! Buy it, you will thank me! Also, you can arrange them how you want them-higher or lower.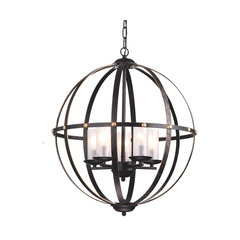 Pasadena Pendant Light, Antique Bronze
Contemporary Chandeliers
Great product: It is durable, bright and a great looking fixture. My only complaint is it was a complicated assembly with not great instruction. But I love the light it puts off and how it looks. Totally recommend the product.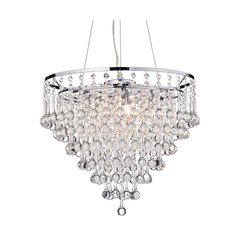 Mariella 5-Light Crystal Ballroom Chandelier
Contemporary Chandeliers
Beautiful light: It took a few hours of ensembling the crystals and then adding them to the frame but worth the time. Very heavy and took 2 ladders and to men to hang it. The light reflecting on the walls and ceiling is beautiful.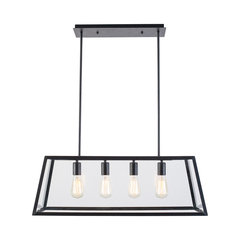 Morley 4-Light Glass Island Fixture, Matte Black
Contemporary Chandeliers
Love it!: I had exactly in mind the light I wanted in my dining room.....and this was not it! But when I saw this I immediately liked it more than what I originally picked out. I'm so glad I got this one instead! It looks amazing in my dining room. It's simple yet makes a statement.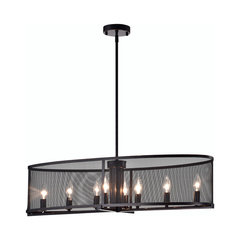 Aludra Oval Metal Mesh Shade 8-Light Pendant Chandelier Oil-Rubbed Bronze
Contemporary Chandeliers
Beautiful!: Just what I was looking for to go over my long, narrow farm house dining table. So many chandeliers that were long, looked like they should go over a pool table - not this one. It has a modern look that mixes well with my table made from recycled wood with hairpin legs. Perfect amount of light too.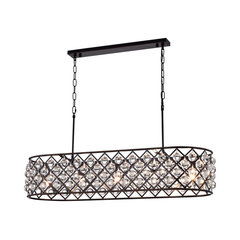 Laila Crystal Chandelier, Oil Rubbed Bronze
Contemporary Chandeliers
Love this light: I love this light. The only thing I wish was a little more called out on the description is the fair amount of gold on the light fixture. It wasn't he end of the world but I did consider shipping it back because we have zero gold in the house and our appliances are stainless steel. But once we put it up I couldn't resist.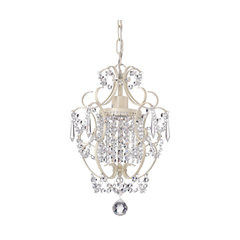 Amorette Mini Chandelier Wrought Iron Ceiling Light Fixture, Ivory White
Contemporary Chandeliers
Love it: It wasn't so hard to put together, line up what you have and look at the instructions. Once you get the hang of what they are telling you it is easy. Took about an hour. The electricians were happy I did it for them!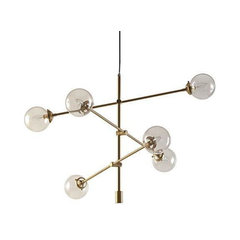 Mid-Century Antique Gold Chandelier With 6 Oversized Glass Bulbs
Contemporary Chandeliers
Affordable statement maker!: I just installed this fixture today and all I can say is wow! It looks absolutely stunning and really fills the space. I was amazed at the price, and would recommend this to anybody. The gold is a fairly bright gold but looks beautiful despite the fact I thought it was a little darker.