Featured Reviews of Contemporary Cork Flooring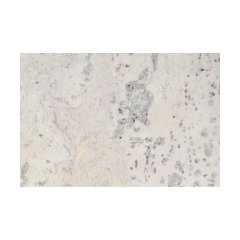 Gems Engineered Cork Planks Flooring, Pearl
Contemporary Cork Flooring
Great looking, slightly metallic, very high gloss, with warmth and interest of natural cork: >>> We chose this flooring for its look of being cork, but also for the coatings and color applied that give make it look more like marble or stone, along with the certifications and features offered by APC on this product. The coatings and color give it a lighter look than raw cork, a slightly metallic or sparkly surface (especially with overhead lighting), and a very durable finish. >>> Be sure to order extra to account for cuts (10% is normal), and also for any damage in shipping (maybe another 10-20%). >>> The color and texture ranges a bit between the 5 boxes we received, from box to box, and within each box, so it does not seem to be dye lots. This was expected, and desired. Colors range from a slightly pink and light color to a much warmer color. One of the pictures shows a large cut-off from our actual flooring vs a sample we received from APC. MAKE SURE you know that a 6"x6" sample is not going to represent this flooring well. There are many natural patterns and texture of cork that you may not see in the sample (this was also expected by us, as we had viewed larger samples in person). >>> Installation was very easy, using only a tablesaw with sliding sled and a jigsaw on the planks, and an oscillating tool for around the doorways and other trimming. The tablesaw cuts were done with a construction grade 60 tooth 10" blade, with good side up. This resulted in very clean cuts. Jig saw cuts should be done with good side down. Actual installation of the planks involved 2 scraps of hardwood, a small rubber mallet, and a flooring installation "pull bar" tool (simple metal tool for tight areas). Following instructions found online, installation goes right to left, and is pretty straightforward once you get the right motion of installing, with tapping the plank while at an angle and slowly lowering into position for it to lock in place. We did not install the flooring under the refrigerator or dishwasher as this would restrict the "floating" of the floor. We had to use 100% custom maple transitions to the adjoining room with hardwood floor, and also at another door at the top of stairs. The transitions and stair nose offered would not work with our house. >>> The floor feels very nice on barefeet and does not feel sticky with sweaty feet. The floor is also not slippery if wet, we tested this thoroughly before ordering as well. Overall it feels more comfortable than our hardwood floors, but it is not noticeably soft. It appears to be easy to clean with a quality floor cleaner (Bona or Squeaky), and the "open" or "porous" textured portions of the floor is very smooth and well sealed from collecting debris or moisture. >>> NOTE: The manufacturer recommends optional additional topcoats after installation if routinely being exposed to water (bathrooms, laundry) to further protect the joints/seams. The floor can also be coated later if showing signs of wear. >>> I would recommend this product for anyone looking for the warmth and visual variation of natural cork in a lighter color, and a seemingly very high quality product.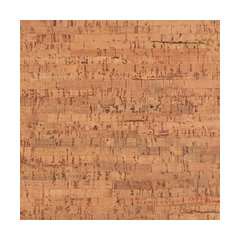 Adhered Floor Tiles Solid Cork Flooring, Avenue
Contemporary Cork Flooring
Great stuff: I love this product...i had to tear some up for a remodel and I bought more and put it down again. Thicker than most cork tiles...durable. feels great under your feet. I have it in bathroom and office areas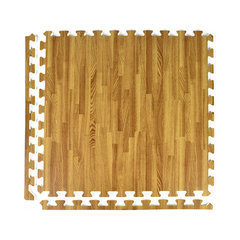 24"x24" Wood Grain and Cork Interlocking Foam Floor Tiles, Set of 25, Light Wood
Contemporary Cork Flooring
Amazing product.: Thank you so much Houzz for allowing us to purchase samples of the cork flooring. This gave us the ability to touch and stand on the flooring. We were also able to see how well the product responds to cleaning. Very impressive. We plan to make a purchase this week.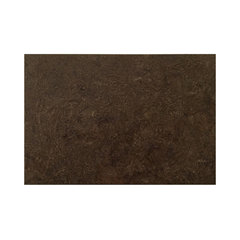 12"x18" Globus Cork Tiles, Set of 28, Sable
Contemporary Cork Flooring
Garden Window - Flooring: Just what I was looking for! I went for a Cabin feel, lean to shed look for my huge Garden Window. It's 3' height X 8' width & 2' depth. The top is Tin, sides recycled Barn Board & now completed with this Beautiful, Rich Dirt like floor! Excellent quality & easy for a DIY project!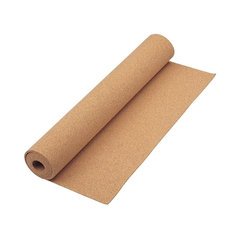 Quartet 103 Multi Purpose Cork Rolls 24" X 48" X 3/32", Natural
Contemporary Cork Flooring
Easy and simple to use: I have this 4/5 stars because it "breaks" easily if folded and the initial cuts aren't perfectly square. I used a square and razor blade to make snug fits in the kitchen drawers. That being said, it's exactly as described, works well. Just wish it can in bigger sizes to cover more space.