1 - 36 of 47,978 products
Sponsored Products
Featured Reviews of Contemporary Holiday Decorations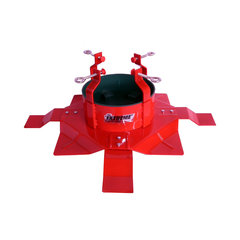 Santa's Solution Extreme Tree Stand
Contemporary Holiday Decorations
Great solid built tree stand!: Just bought this stand after our "strong" plastic one broke, leaving our 12' tree leaning against the wall until delivery. The tree was quick to set up. It says good for a 7' tree but the trunk base needs to be pretty big to fit. A bit pricey but this is a solid product and we anticipate years of use.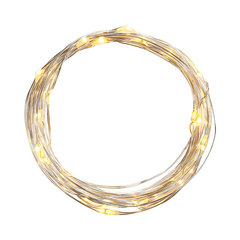 Battery Operated LED Wire Starry Starry String Lights, Warm White, 20'
Contemporary Holiday Decorations
This is so great!: I LOVE to produce the "UNEXPECTED" subtle effect. I also love that these lights have different effects! They will have a great impact on my guests at an affordable price Thank you!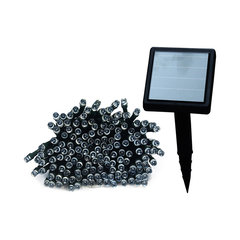 Liteup225 Solar String Lights 225 Count For Holiday Or Party Outdoor Lights, Whi
Contemporary Holiday Decorations
Easy money saver: This product was so easy to set a child could do it I gave it a four because the bulbs could have been bigger. With the solar system it a money and can be use any where out doors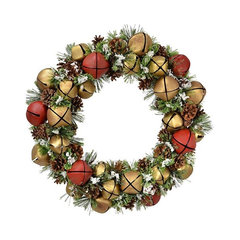 Bell and Pine Wreath, 24"
Contemporary Holiday Decorations
Even better than the pictures!: I took a chance and ordered this wreath within 10 minutes of viewing it. I was looking for a wreath that I could use fore several years - and this had a different look than most. It arrived almost overnight and when I opened the box I was so very pleasantly surprised with the workmanship! The bells are truly wonderful. I am so very excited to add it to our Holiday decorations!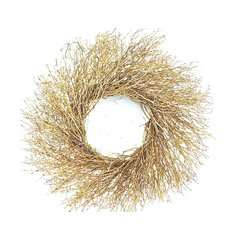 Contemporary Holiday Decorations
Love this!: My front door gets tons of sun, so I didn't want to try dried flowers and I don't like the idea of faux flowers. So this is perfect and elegant and should last, most importantly.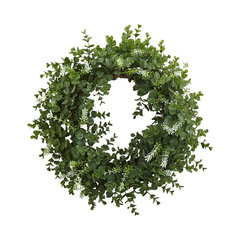 Eucalyptus Double Ring Wreath With Twig Base
Contemporary Holiday Decorations
Eucalyptus Wreath: I love this wreath the only downfall with it is that it looks plastic if up close looking at it. I will use it on my front door as it will be fine there. Full, and looks as it was advertised. TY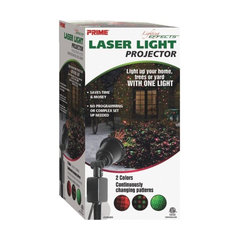 Prime Wire and Cable Holiday Laser Landscape Stake Light
Contemporary Holiday Decorations
Great Laser with limited life: This laser is definitely one of the better ones with bright, crisp light patterns. Comes on automatically at dusk and goes off automatically 5 hours later. The only problem is the little motor that drives the two kaleidoscope type lenses has a limited life span. Mine lasted 3 seasons and my son in laws only lasted 2. Nevertheless, I like it well enough that I am purchasing another one to replace the first.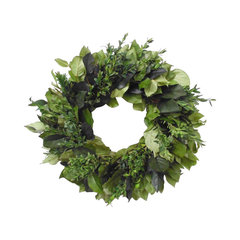 Contemporary Holiday Decorations
Gorgeous and Fragrant!: I ordered 2 of these wreaths for my front doors. They arrived very well protected in the packaging and are so beautiful! They also have a lovely fragrance which is such a nice greeting every time I open the door. I have already received many compliments and they are just lovely touch to the house. So glad I ordered them!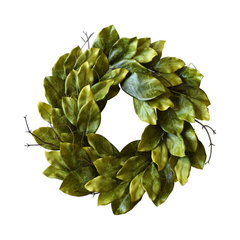 Southern Magnolia Wreath 24"
Contemporary Holiday Decorations
Adorable!: Full, lightweight, and movable leaves make this wreath amazing. The leaves aren't dark or shiny like magnolia leaves on a tree, but they are a beautiful green with dimension and veining.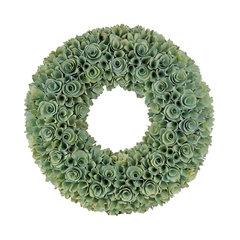 Contemporary Holiday Decorations
Looks great, needs hanging hardware: This wreath looks just like the photo. The color is a sage green as shown and is very full and pretty. The only issue is that it didn't come with any hanging hardware and the base is foam. I'm going to have to weave some wire through the florets around the foam ring to hang it. But overall I'm very happy with this purchase.