Featured Reviews of Contemporary Kitchen Drawer Organizers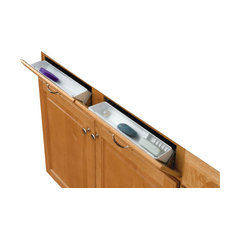 14" False Front Tip-Out Trays With Hinges, White
Contemporary Kitchen Drawer Organizers
Good use of space: I included this feature in my island (in front of the sink). When they installed the sink and counter they had to remove them because they wouldn't fit! I was really disappointed. However a few months later, when I was looking at other sponge caddy options I realized that I could squeeze them back into place from underneath. So just make sure that you have enough room between the tilt out and the sink. My tilt out is inset into the cabinet so it sits deeper than a regular drawer (shown here). Just an observation.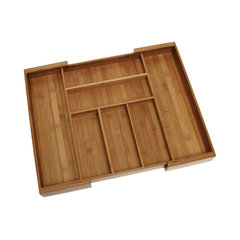 Bamboo Expandable Flatware Organizer
Contemporary Kitchen Drawer Organizers
Love it but..: Love the look of the organizer and quality. I was a bit disappointed that my drawer and contents did not accommodate organizer as well as anticipated but that was due totally to my lack of foresight. So remember, the organizer itself does need space.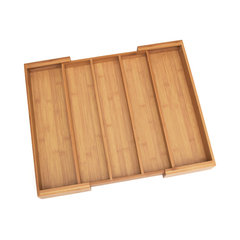 Bamboo Expandable Utensil Holder, Expands To 22"
Contemporary Kitchen Drawer Organizers
It's Wonderful!: It's Wonderful! Like how it expands left & right and no waste for the width! Also ordered a utility drawer that expands and solved many problems!!! Nice to have everything organized..Going to order a 3rd organizer for the junk drawer! Nice to be able to find what you need in a second.....and putting it back right where it belongs!!!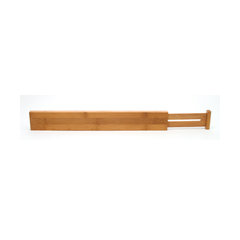 Bamboo Kitchen Drawer Dividers, Set of 2
Contemporary Kitchen Drawer Organizers
Easy and Practical: These drawer dividers and very sturdy and strong. The spring allows them to fit to a variety of drawer depths. They come with an adhesive on each end to help anchor them to the drawer box, but I have found I don't even need to use the adhesive - they stay in place great by themselves.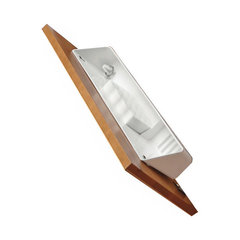 Rev-A-Shelf Sink Front Tip-Out Tray, 13"
Contemporary Kitchen Drawer Organizers
Works for new or retro cabinet installation: I was so pleased to find these trays at such a reasonable price. We are not at the timing in our kitchen reno to install them yet, but they measure to fit in either the older split-front panel sinkbase or the newer solid single-paneled sinkbase. They will work great to keep those small, necessary items tucked away creating a clean uncluttered sink area.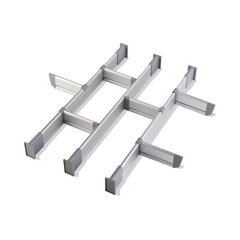 Adjustable Kitchen Drawer Dividers Organizer, Large, 9 Dividers
Contemporary Kitchen Drawer Organizers
This is a great system: Really like how this works. Im using it in my vanity following bathroom Renovation. I like how I can determine the spacing and how it's secure. Other systems either don't fill the drawer leaving gaps or are not sturdy and fall sort. Im not giving it a 5 because a few pieces came broken fortunately the size of the drawer I'm using it in their were more pieces than we could use so we didn't need to return them. No directions whatso ever. The parts were squeezed into a box which is why we probably receive broken prices.