1 - 36 of 27,567 products
Featured Reviews of Contemporary Paint and Wall Coverings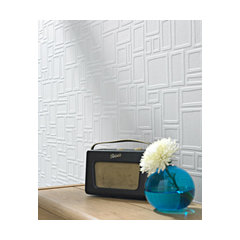 Contemporary Paint and Wall Coverings
Love this paper: I purchased this wallpaper for the entrance wall of my 1966, mid century decorated house. I love it so much in the white that I am going to do a wall in my dining room and paint it the color of the other three walls. It will make a great accent wall without being overpowering. I can't wait for the guys to get here to hang it.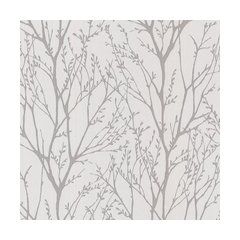 Delamere Pewter Tree Branches Wallpaper Bolt
Contemporary Paint and Wall Coverings
Samples make all the difference.: We just needed a small swatch for a client. It came quickly, gave the client a good feel for what the wallpaper would look like, and helped them decide. They will be purchasing this paper for their job.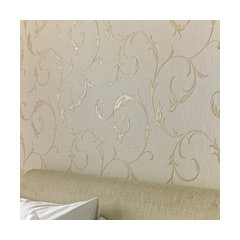 Contemporary Paint and Wall Coverings
Classic Elegance: Wow, is all I can say. This wallpaper is great. The background is a texture paper and the gold swirls make it an elegant touch. It was perfect for my office. I would highly recommend if you like a high end touch.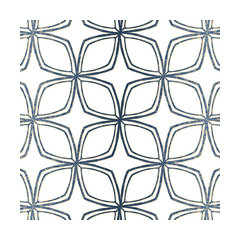 Modern Star Geometric Wallpaper, Navy Blue and White With Gold Speckles, 1 Bolt
Contemporary Paint and Wall Coverings
Great neutral retro/mod pattern: The background of this wallpaper is more neutral than I anticipated. The gold is an understated accent on the repeating pattern. I thought the gold was more pronounced, but the neutral background is really very nice.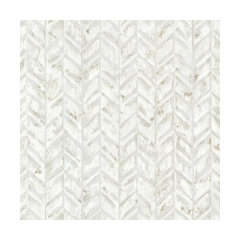 Foothills Ivory Herringbone Texture Wallpaper Bolt
Contemporary Paint and Wall Coverings
Great subtle texture: This wall paper looks like a whitewashed weathered herringbone wood with just a bit of shimmer (very, very subtle) to give it dimension. It is perfect for our accent wall in the office.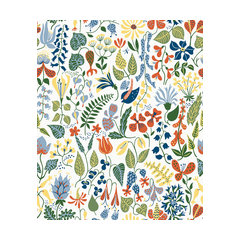 White Floral Motif Wallpaper
Contemporary Paint and Wall Coverings
FUN!: I've not used it yet but the design is just what I anticipated. The colors are a little more muted than what is shown online - more like the photo of the wallpaper shown in the room setting. Shipping was fast. Love it!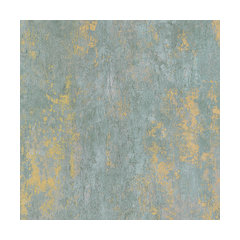 Regal Texture Blend, Aqua, Green, CS27342, Double-Roll
Contemporary Paint and Wall Coverings
Beautiful wall covering: The blue and metallic combination look upscale and classic. We installed in our history home that has modern style cabinetry. The product is a nice heavy weight material and was forgiving as we tugged, pushed and adjusted it during installation.... we had never installed wallpaper before. Thankfully we only had to do it on a small accent wall area, but it turned out great and we get compliments on it.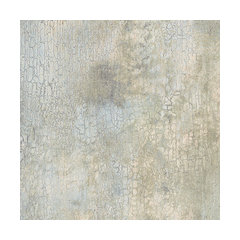 New Crackle Beige, Light Blue, Light Green, KB20225, Double-Roll
Contemporary Paint and Wall Coverings
I like it!: My exterior brick is pinkish/salmon so when I decided to start redoing my home interior I decided (finally) to go with a casual feel. I plan to use this wallpaper for my entry way which will pretty much set the tone. The "tan" is more of a blush which will allow a good flow from the exterior brick and will also complement the same brick used on the fireplace surround. The 3 foot sample is generous enough to get a good feel for how the paper will look. Very happy to have found this wallpaper with the needed combinations of colors.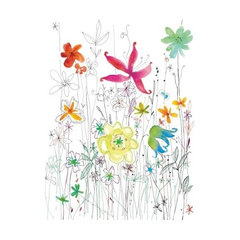 Contemporary Paint and Wall Coverings
The Perfect Selection: I searched for weeks for the perfect wallpaper for a bathroom remodel. This mural looked so nice; I love it! An added bonus: easy installation. What is shown in the picture is very accurate to the actual product, so if you like this one, you will not be disappointed.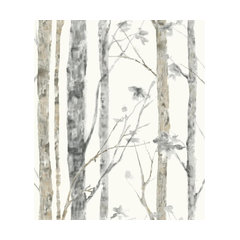 RoomMates RMK9047WP Adhesive Film Adhesive, 20.5"x198"
Contemporary Paint and Wall Coverings
room transforming: gorgeous! i put this on one wall in my bedroom and it looks natural on a gray wall with white, silver, and gold furnishings or colors in the room. I only wished it was rolled the opposite way because i had to roll up, instead of down. I am pleased with colors, quality and ease of application.