Featured Reviews of Contemporary Pet Supplies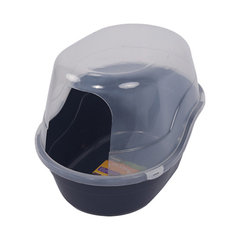 Favorite 25" Jumbo Enclosed Side Entry Litter Box, Blue
Contemporary Pet Supplies
Perfect solution to my problem: I gave this five stars because my cat and I love this litter box. My male cat would sometimes miss the litter box. He does not like peeing in enclosed spaces though. This was a great solution as the lid is see through so this is the only enclosed litter box he likes. Other perks include not having sand kicked all over the floor and items (like shower towels) can no longer fall into the litter box.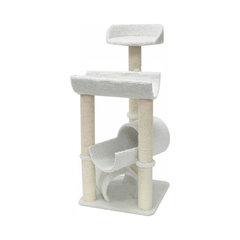 Bungalow Sherpa Cat Tree, 44"
Contemporary Pet Supplies
Cats love it!: Arrived intact and in a timely fashion. Quality is fine, but not outstanding. It feels a tiny bit tippy or something, but the cats climb to the top no problem. I feel better if I put it up against a wall on one side, though. I feel it was a good purchase for the money. Love the neutral colour. It doesn't compete with decor in the house.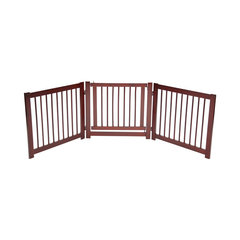 360 Degree Configurable Gate With Door 24"
Contemporary Pet Supplies
Wonderful functional gate: Matches with our wood floors, actually long enough to fit a wide opening and the middle gate is wonderful so not to have to hurdle over it to get to the front door. Many compliments given and was not expensive.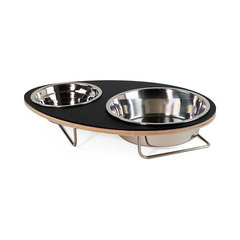 Dripmodule Eggy Pet Feeder, Black
Contemporary Pet Supplies
Stylish and functional bowls: I was a little concerned these would be too small for my 30 lb. dog but the size is actually perfect. The orange top has a nice coating so it's not going to be ruined by water and general puppy wear too quickly. I love the look and am thrilled that it's also very functional.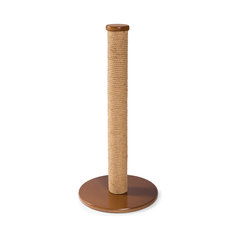 Prevue Pet Products Kitty Power Paws Round Post, Tall
Contemporary Pet Supplies
Great height for older, taller cats: It's a great product, very tall, but the base could be heavier. When my cats go to scratch their claws and stretch out, the whole post will rock a little back and forth when it's on a non-carpet surface. Otherwise, it's a good buy.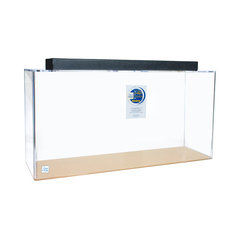 Acrylic Aquarium, 125S Rectangle, Clear
Contemporary Pet Supplies
Best Price Anywhere: I have been searching high and low for a 125 gallon and stumbled on Houzz for this exceptional deal. Anyone who knows aquariums knows that you can't even get a glass one for this price. It came shipped on a pallet with protective plastic on the acrylic and wrapped in cardboard and then bubble wrapped and banded so needless to say there is no way it was going to be scratched or damaged. Free shipping was icing on the cake. Don't hesitate to grab one while they last!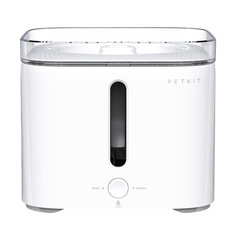 Petkit Smart Fountain White
Contemporary Pet Supplies
An awesome product: I recently upgraded my Catit fountain to Petkit and I am very happy with the switch. The key selling point for me is that fact that when there is a power failure, there is still water available for my cats to drink. This isn't the case with the Catit. On a design note; this is a stunning product. The finish is really impressive.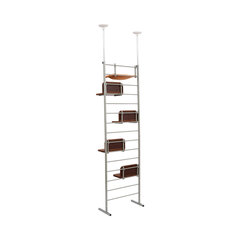 Pawhut 114" Floor-to-Ceiling Adjustable Staggered Climbing Cat Tree Tower
Contemporary Pet Supplies
Actually better than expected.: Very sturdy. Shelves are covered with a velour type product so they are non-slip. I thought from the pictures they were bare wood. I might have chosen a lighter color because light cat hair will be very visible - but not a big problem. Well packaged. Easy assembly. Casters on the base allow for adjustment for unlevel floors. Spring loaded upper cups provide plenty of tension against the ceiling so that the tree won't budge. Very satisfied.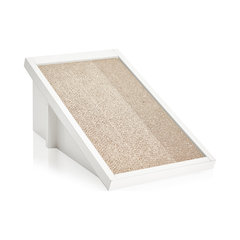 Eco Cat Scratcher Incline,Cat Scratching Pad, Non Toxic zBoard, White
Contemporary Pet Supplies
My Two Cats Just Dived Onto It: Both cats, independently, went for it. The catnip helped, of course. But they continue to use it. It is amazing how it is made, and how the pieces go together like a child's puzzle, easy and secure, and stays in place when the cats are going nuts clawing it!!! I could not be happier with this purchase.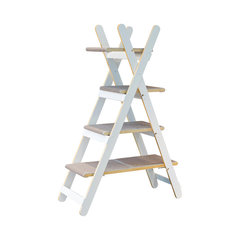 Contemporary Pet Supplies
Lulu loves this.: Nice cat tree particularly because it's 6 feet high and my Maine Coon likes to go as high as she can. The plan is to put this out on the screened lanai once it cools down because she loves to be out there listening to the night noises and since I live in Florida, that can only be during the late fall and winter months. Will add pictures later.