Featured Reviews of Contemporary Vases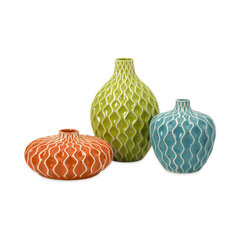 Agatha 3-Piece Ceramic Vase Set
Contemporary Vases
Ceramic vase set: Love! Love!! Love!!! These vases are beautiful and the colors are true to what is shown on the site. I have them sitting on my new coffee table in my living room and they are absolutely beautiful!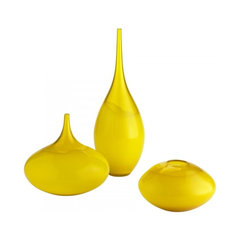 Cyan Design Moonbeam Vase, Large
Contemporary Vases
Excellent: This item is so beautiful! I placed it in a cabinet on a wall in closed in glass. The light I placed inside the cabinet highlights the quality of the vase. I would recommend this to a friend.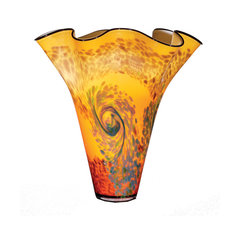 Contemporary Vases
Very Pretty!: A pretty vase with the look of a piece of art. My only complaint, really just nit-picky, it is a little more subdued in color than I expected. The photo made it look a little brighter, more vivid yellow. Still pretty, still looks lovely in my living room as the new home of my bamboo plant. I would recommend this vase to someone who wants a pretty piece of functional art, in a more muted, subtle color.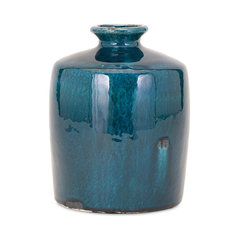 Imax 13308 Arlo Blue Clay Small Vase
Contemporary Vases
Nice accent piece: Classic lines make this vase at home in a variety of settings. I added slender birch branches for a spare, modern look, but it's attractive with sunflowers too for when I want a warmer aesthetic.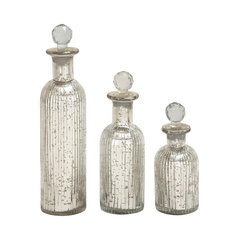 Glass 3-Piece Set Stopper Bottles, 12", 9", 7"
Contemporary Vases
Beautiful set of glass bottles: I love the look of this set in our bathroom. They are set up with 2 on a tray and the third in the nook in the shower. They look elegant and beautiful with a tall floral and pretty soap.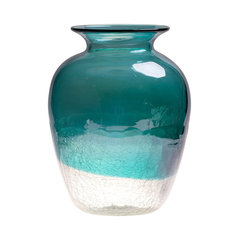 Handblown European Classical Tabletop Glass Vase, Turquoise
Contemporary Vases
Colors are deceiving: The vase is very nice, but be aware that it is only 2 colors - not three as it appears in the picture. It is only white at the bottom and dark teal at the top. There is not a lighter teal color (separating the white and darker teal) on the vase I received. I like it, and I am not returning it, but I would have like it better had it looked like the picture.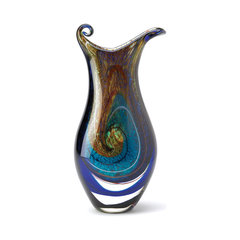 Contemporary Vases
Gorgeous!: Georgeous but much bigger than I imagined when ordering this. I have placed it many times and now have it on a table that shows the beauty of the vase and it's size is not so overwhelming. It is the 15.5 inche height, so have a place in mind! When the sun hits it ------wow the colors just pop! Glad I bought it!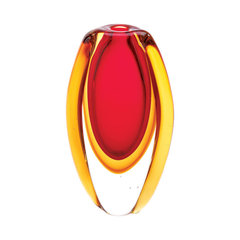 Contemporary Vases
Gorgeous colors: These are heavy little bud vases but the colors are brilliant and striking. I actually found a larger vase at Pier 1 and it just looks stunning. Glad I bought them. Good quality and just beautiful.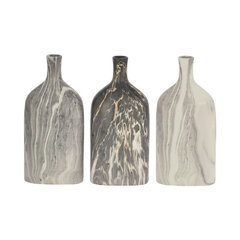 Marble Pattern Ceramic Vases, 3-Piece Set
Contemporary Vases
3 Piece Ceramic Vases: Purchased to tone down some darkness in the new vanity top that was switched (without our permission) because what we ordered wouldn't be available till after December. The remodel was done in September. The vases pull your eye away from the vanity top just perfectly. Now looks like we ordered the vanity top on purpose. You all have such neat stuff. Thanks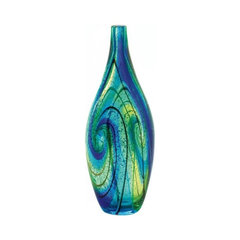 Blue Swirl Art Glass Vase
Contemporary Vases
Beautiful Vase: I was thrilled with the colors in this vase, when I saw it online. It is even more beautiful when you see it in person, I love the way the colors swirl. Stunning piece for my side table. Love it!