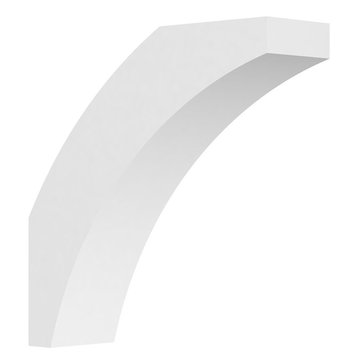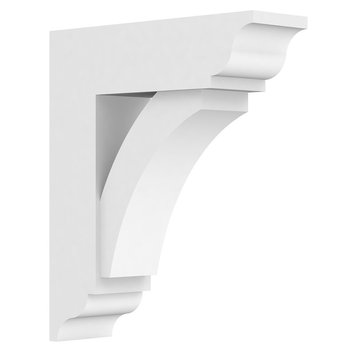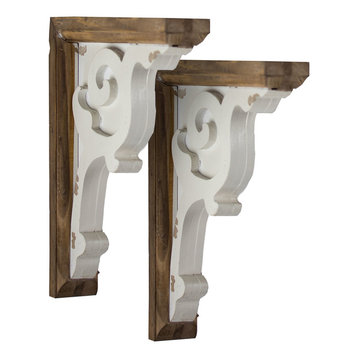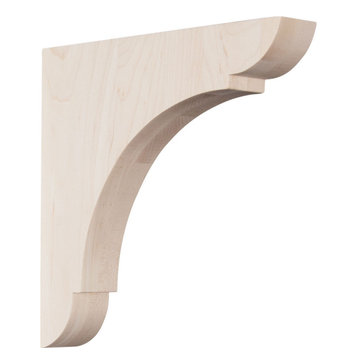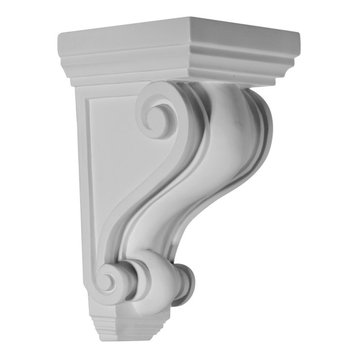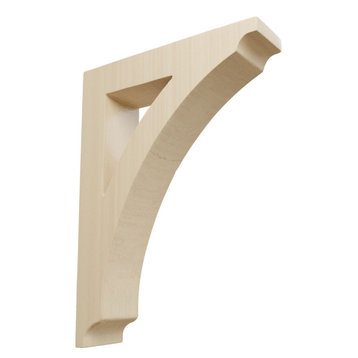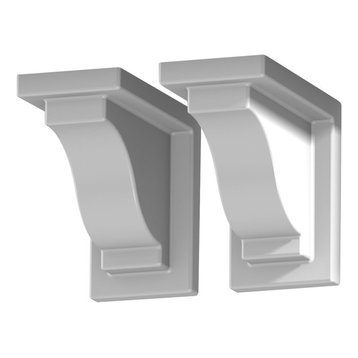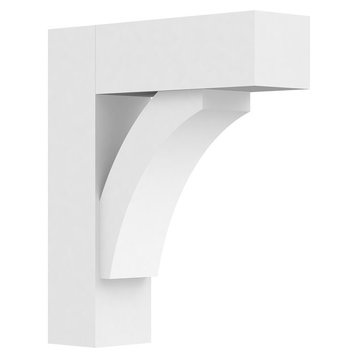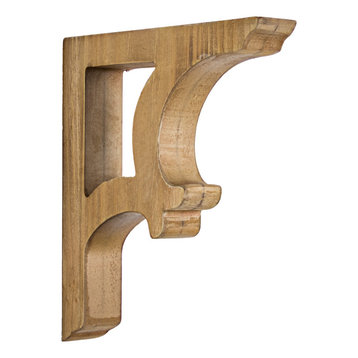 Corbels are the supporters of the architecture family. They act as brackets to reinforce other architectural elements while also adding visual interest. A corbel can soften harsh right angles and enable structures to hold more weight. Their ability to provide both style and function simultaneously has secured them a spot in home design indefinitely. With loads of shapes and materials of decorative shelf brackets and corbels available, there is bound to be one that supports your style and needs. Check out the information below to help with your decision:


Is a shelf bracket the only use for a corbel?

No, they can be used in all sorts of home decor applications. One of the more traditional uses is to support or decorate a fireplace mantel. Another popular use is as countertop brackets for an overhang on a kitchen island or bar top. Even stick them under the upper cabinets or range hood to add some extra detail to your kitchen design. A slightly different use is to place corbels across corners of doorways and thresholds. This is a simple way to add a touch of interest to an otherwise boring rectangular opening. If you don't want your corbel to be a main focal point, try a simple, low profile or craftsman-style option, as opposed to a traditional scrolled shape.


What is the benefit of using wood corbels?

Wooden shelf brackets and corbels are very versatile. They usually come in raw wood form, so they can easily be painted or stained any color to coordinate with your existing decor. You can even strip and re-paint or stain them if the rest of your designs change. This will be harder with more intricate designs, but still possible. If it's a more industrial look you're going for, metal shelf brackets do come in all different styles and finishes, so don't feel limited to wood.

Find where to buy Corbels and get inspired with our curated ideas for Corbels to find the perfect item for every room in your home. With such a wide selection of Corbels for sale, from brands like Ekena Millwork, Hardware Resources, and Architectural Products By Outwater LLC, you're sure to find something that you'll love. Shop from Corbels, like the Rustic Farmhouse Wooden Corbel Shelf Brackets or the Standard Thorton Architectural Grade PVC Brace, while discovering new home products and designs. Whether you're looking to buy Corbels online or get inspiration for your home, you'll find just what you're looking for on Houzz.