Featured Reviews of Craftsman Outdoor Wall Lanterns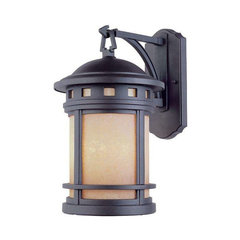 Designers Fountain 2381-AM-ORB Outdoor Wall Light In Oil Rubbed Bronze
Craftsman Outdoor Wall Lanterns
Substantial and pretty: This lights look very nice on the exterior of our home. The seller was very quick to respond to a question I had...my struggle was finding a nice large outdoor light that had a small enough backplate to fit between my brick ribbon. These lights were the perfect fit.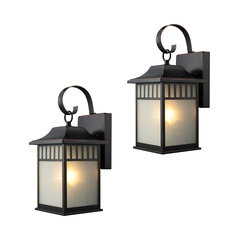 Oil Rubbed Bronze Outdoor Patio/Porch Exterior Light Fixtures, Set of 2
Craftsman Outdoor Wall Lanterns
SuprisIngle Great Looks: These lights look great. 13 inches tall. Lots of style. I have not installed yet but looked them over good. Well built. Look forward to seeing them on the house. But not until after paint.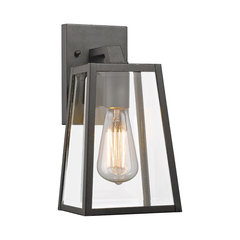 Leodegrance 1 Light Outdoor Wall Sconce 11" High, Textured Black
Craftsman Outdoor Wall Lanterns
Leodegrance Outdoor Scones: I ordered 4 of the Leodegrance Outdoor Wall Scone in Rubbed Bronze for my daughter and her husband. They arrived within a few days. They like them so much and wanted 4 more. I ordered 4 more for them.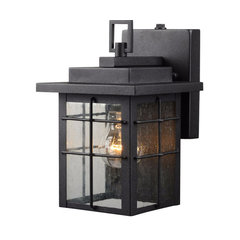 1-Light Small Outdoor Photocell Wall Lantern, Textured Black, Clear Seedy Glass
Craftsman Outdoor Wall Lanterns
Great Value!: Received in two days with free shipping, can't beat that. Overall quality is very good. The light sensor works great, turns on and off automatically. I would definitely recommend this product.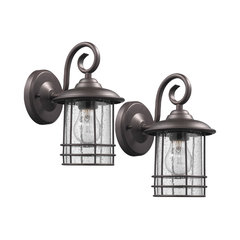 Transitional 1-Light Outdoor Wall Sconces, Set of 2, Rubbed Bronze
Craftsman Outdoor Wall Lanterns
Nice lights: These lights came quickly and look very nice when installed. They are a teensy bit out of plumb which is annoying if you think about it, but I'm trying not to! Overall very classy and certainly a huge improvement on the junky ones we had before.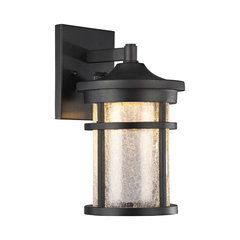 Frontier Transitional LED Textured Outdoor Wall Sconce, Black, 11" Height
Craftsman Outdoor Wall Lanterns
nice looking light: I bought 2 to replace my deck fixtures that were 30 years old. They give off a nice amount of light probably equaling 60 watts (I was worried they wouldn't be bright enough). The only thing is that one of the glass enclosures came broken. I saw on the other reviews this happens quite a bit so I wasn't surprised. Houzz took care of sending me a replacement quickly. But the company should probably just package them better.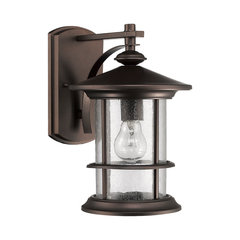 Ashley Superiora Transitional 1-Light Rubbed Bronze Outdoor Wall Sconce
Craftsman Outdoor Wall Lanterns
Outdoor Lts: So far I am totally pleased with the look and sizing of these lights. I purchased the small and medium size for our new house and they are perfect. They aren't installed yet so I can't comment on the light/brightness.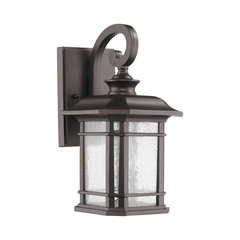 Franklin Transitional 1-Light Rubbed Bronze Outdoor Wall Sconce
Craftsman Outdoor Wall Lanterns
Our second purchase.: Nice quality light. We put one of these on both sides of our 8' patio door. Purchased another for the porch on our out building. Perfect size for this, not to big or to small. We like this type of light because you don't have to disassemble anything to change the bulb, not to worry now anyway because we put LEDs in them that last forever. Matches our craftsman style home.