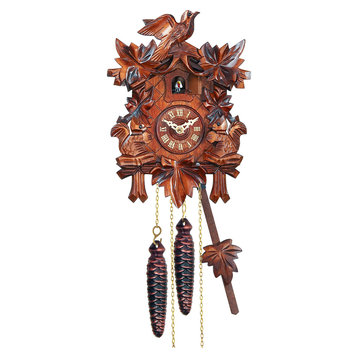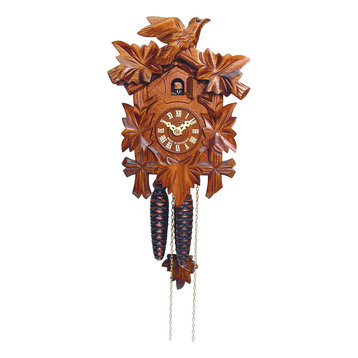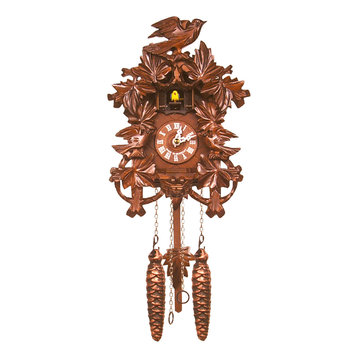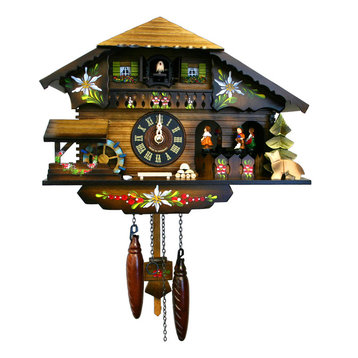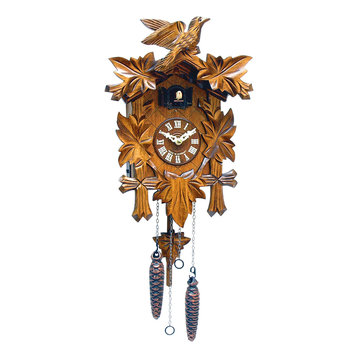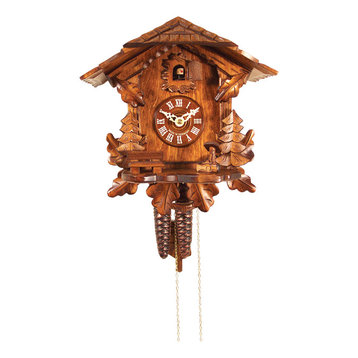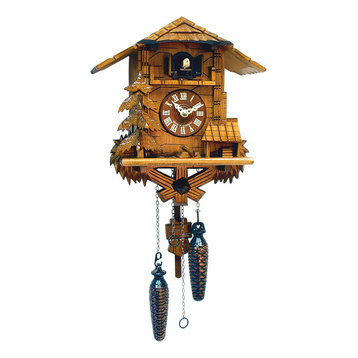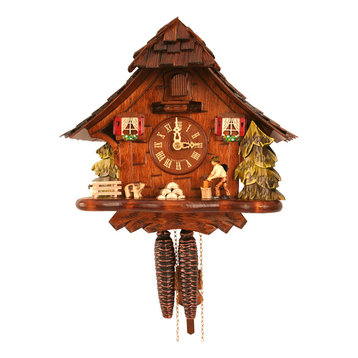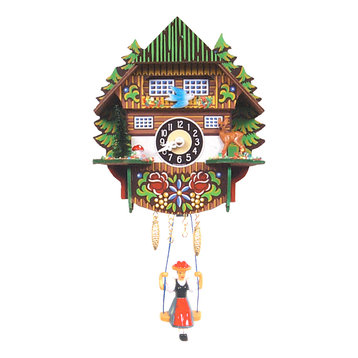 Though they've been around for ages, cuckoo clocks still manage to delight us every time they announce the time. Made famous by the ever-popular Black Forest cuckoo clocks that feature intricately carved and decorated cases, a cuckoo clock can be a defining décor item in your home. Even if the traditional style of the German cuckoo clock doesn't fit your interior design scheme, you can opt for a more modern cuckoo clock that still features that whimsical cuckoo style and sound.

If you're looking for the genuine article, make sure your cuckoo clock operates solely on mechanical parts. Mechanical cuckoo clocks come in two different movement types: one-day and eight-day. The one-day style needs to be wound once a day in order to keep working, while the eight-day design only needs to be wound once a week. A modern cuckoo clock will more likely feature quartz inside, meaning it gains its power from batteries. If you'd rather not hear the chiming of your cuckoo in the middle of the night, some models also feature a night shut off or sound shut off feature.

Don't go cuckoo searching for the perfect cuckoo clock — we've got a huge selection of both traditional and modern cuckoo clocks right here on Houzz!

Find where to buy Cuckoo Clocks and get inspired with our curated ideas for Cuckoo Clocks to find the perfect item for every room in your home. With such a wide selection of Cuckoo Clocks for sale, from brands like Hermle North America, Alexander Taron, and NeXtime, you're sure to find something that you'll love. Shop from Cuckoo Clocks, like the Engstler Battery-Operated Clock- Swinging Girl- Mini Size or the Engstler Weight-Driven Cuckoo Clock- Full Size, while discovering new home products and designs. Whether you're looking to buy Cuckoo Clocks online or get inspiration for your home, you'll find just what you're looking for on Houzz.