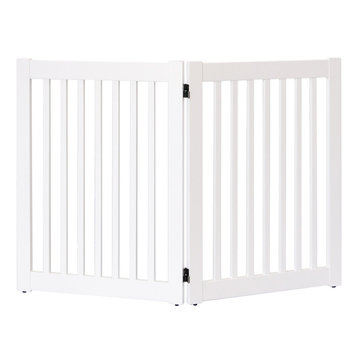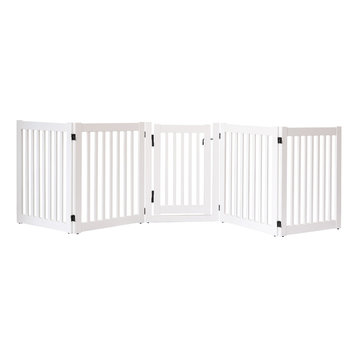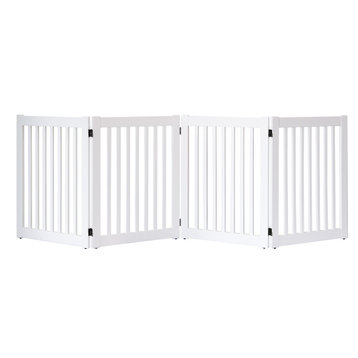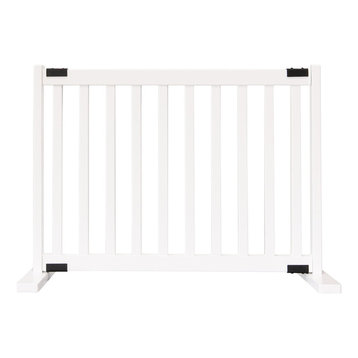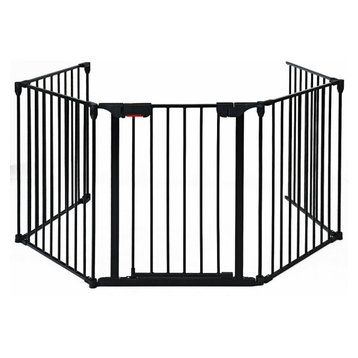 Once your puppy is older and housetrained, you should begin to feel more comfortable about leaving her home alone. Of course, you may still have certain areas you want to keep off limits. You can create a puppy safety zone by setting up dog gates to keep her out of trouble. Once you've set up your pet gates, be sure to mark the following steps off your checklist before you head out the door.

• Make sure your puppy has access to his food and water while you're gone.
• Scan the area for any ways your pup might get into trouble. Chewable items, dangerous appliances and even fragile accessories should be moved out of reach.
• Turn on the TV or some music to keep your puppy entertained while you're gone.
• It's a good idea to start out with short amounts of time, then build up to longer periods where your pup spends time alone. This will help her get used to being alone, which can also help her learn to cope with any boredom she may experience. It's advised that you not leave your puppy alone for longer than 5 hours, so if you can't make it home for a midday walk you may want to hire a dog walker. The same is true if you're heading out of town for longer than a day — at this point you should hire a dog sitter or board your pup.
• When you get home, spend some quality time with your pup. Take him for a walk or to the dog park to let him expend some energy and get some exercise. Play fetch or tug of war, and be sure to praise him for being such a good boy while you were gone.

If you're prepared to begin leaving your pup home alone, check out our collection of dog gates here on Houzz. With wooden, plastic and metal styles available, you're sure to find one that looks great and will keep your puppy out of trouble when you're not home.

Find where to buy Dog Gates and get inspired with our curated ideas for Dog Gates to find the perfect item for every room in your home. With such a wide selection of Dog Gates for sale, from brands like Dynamic Accents Ltd., North States, and Welland Industries LLC, you're sure to find something that you'll love. Shop from Dog Gates, like the WELLAND Wooden Freestanding Pet Gate or the WELLAND Wooden Freestanding Pet Gate, while discovering new home products and designs. Whether you're looking to buy Dog Gates online or get inspiration for your home, you'll find just what you're looking for on Houzz.