Featured Reviews of Eclectic Bath Products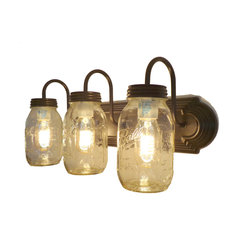 Mason Jar Vanity Light Trio of New Quarts, Oil Rubbed Bronze
Eclectic Bath Products
Exactly as is...: ....we are using this light in a bathroom as a vanity light. Looks good. Overall quality of light will very much depend on the bulb used. Only been in 1 week, but looks good so far. Houzz had matching lights in other configurations that we're using elsewhere in the house.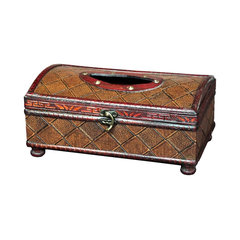 Antique Style Wooden Tissue Box
Eclectic Bath Products
Fun design; looks antique.: Love the design in this bathroom. Well made for the price. Cute ball feet. Design conjures up either a treasure chest or "family chest from Grandma's attic." Only drawback is that it fits only certain shallow boxes, hence the 4 star rating; I found a store brand that fits, but I thought it would fit the 120-tissue box.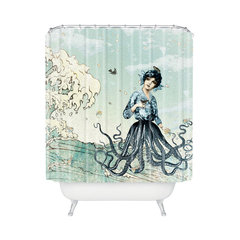 Belle13 Sea Fairy Shower Curtain
Eclectic Bath Products
Are Fairies For Real?: Are Fairies for Real? Of course they are. This curtain will put a smile on your face first thing in the morning and will start your day just the way it should be started with a fresh outlook for a new day. Go for it!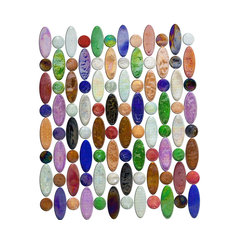 Rainbow Love Beads, Sheet
Eclectic Bath Products
Fun edition to a bathroom: We added this to our kids bath remodel and we get so many compliments on it! Our local tile store didn't have anything like this and it was very easy to buy directly off Houzz and have it shipped.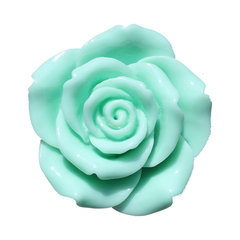 Rose Drawer Cabinet Knob, Mint
Eclectic Bath Products
Beautiful knobs!!: these are absolutely beautiful! they do not look cheap like a lot of the white flowers I've looked at. I am very happy with these and can't wait to see them on the black walnut vanity my husband built