Sponsored Products
Featured Reviews of Eclectic Bath Products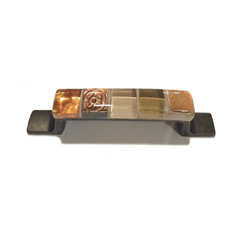 Copper Creek VersaTILES Cabinet and Drawer Pull, Oil Rubbed Bronze, 3"
Eclectic Bath Products
Yippee, They are beautiful!: We are in the process of remodeling our basement and I ordered these pulls for the new kitchenette. They are beautiful. My only problem is I want to put them all over the house. It is always a gamble when ordering on line but these pulls arrived in a timely manner and well packaged.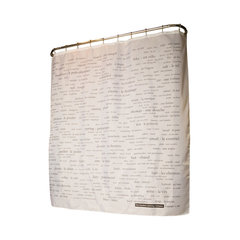 French Vocabulary Shower Curtain
Eclectic Bath Products
Bathroom learning experience: Although the color is white, and not the ivory-like color that appears in the picture, this shower not only looks cute, but keeps you learning more french words every time you're doing whatever it is your doing in the bathroom :)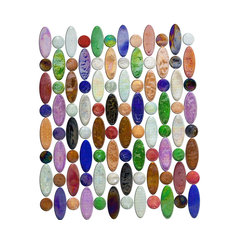 Rainbow Love Beads, Sheet
Eclectic Bath Products
Fun edition to a bathroom: We added this to our kids bath remodel and we get so many compliments on it! Our local tile store didn't have anything like this and it was very easy to buy directly off Houzz and have it shipped.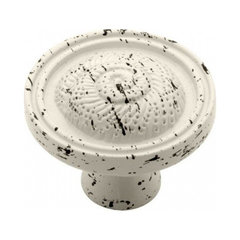 Seaside Cottage 1-3/8 Inch Diameter Vintage Antique White Cabinet Knob
Eclectic Bath Products
Great drawer pulls!: We love these drawer pulls with the seahorses. It gives a cottage feeling to our new renovated kitchen. The color isn't stark white but more of an ivory color which we like a lot as well.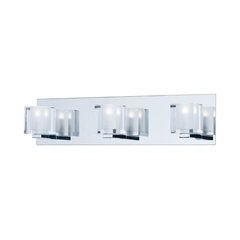 Eclectic Bath Products
Beautiful, compact & LED!: The light is perfect for our renovated bath! The electrician was impressed with the fixture fittings and it's easy to change the bulbs (if we ever have to:)! Absolutely recommend this fixture.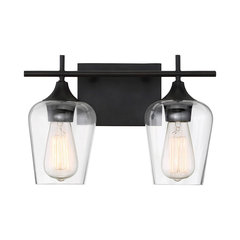 Octave 2 Light Bath Bar, English Bronze
Eclectic Bath Products
Simple and beautiful: We were looking for a chrome fixture with clear and glass. This fixture is easy to install and can be hung down or up. We are still trying to figure out which light bulbs we like in the fixture, since that is the focal point of these lights (bulbs not included).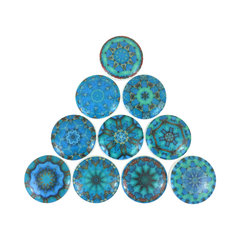 10 Piece Set, Aquamarine Dreams Mandala Cabinet Knobs
Eclectic Bath Products
lovely: i just painted my bathroom in two shades of blue/turquoise/robins egg shades and these knobs are so bright and cheerful. like i have a brand new bathroom. very pleased. i may need two more for a cabinet in there.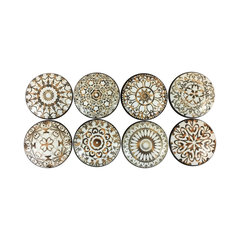 8 Piece Set Gold and White Mandala Cabinet Knobs
Eclectic Bath Products
Perfect!: These beautifully designed and crafted drawer knobs arrived well packaged and in a timely manner. They are the perfect counterpoint for my vintage 1800's dresser, and bridge the gap between old and new in this transitionally decorated guest room.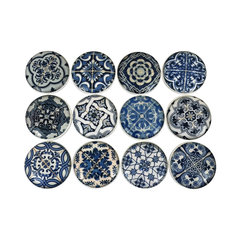 12 Piece Set Blue and White Medallion Cabinet Knobs
Eclectic Bath Products
Wonderful patterns!: These medallion knobs are really wonderful. I bought three sets. In each set, each knob has a different pattern. I have a Victorian kitchen with bead board, light cherry cabinets and they really look good!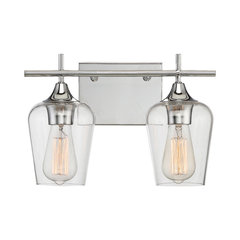 Eclectic Bath Products
Looks very nice: Itr's exactly what I was hoping for; the color is black not rubbed bronze. Downside is that it's very thin glass, the base of each light had some defects as well. It took about 5 tries over 20+ minutes to get the second globe to feel secure because everything is just slightly...off. If you don't mind dealing with this possible issue then rest assured, this light will look fantastic and function well once it's installed.