1 - 36 of 26,282 products
Sponsored Products
Featured Reviews of Eclectic Bedroom Products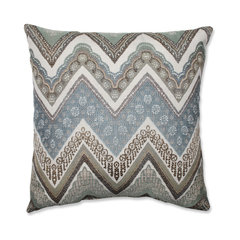 Cottage Mineral 16.5" Throw Pillow
Eclectic Bedroom Products
Pillow Colors: There was nothing wrong with the pillow, except that it has "green" in it, and I could not tell it from the picture when ordering. The green totally throws off the dominate colors of blue and gray. Sending back.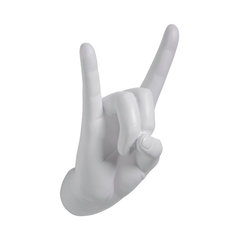 Interior Plus White Rock On Hand Wall Mount, 8.5" Tall
Eclectic Bedroom Products
Looks SO cool.: I am 100% satisfied with the look of this item. It's perfect for our office, and we've already gotten loads of compliments. I was also surprised at how lifelike the hand looks, despite being all white! I don't think I'll be using it for actually hanging things, though--seems like it can't support any weight, and actually rotates on the wall. So: wish the mounting system was better, but am totally satisfied with the design.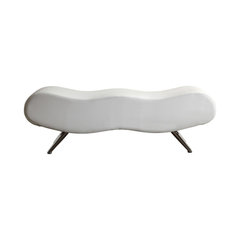 Ola Curved Faux Leather Bench, White
Eclectic Bedroom Products
Perfect for our use!: Note this bench is VERY LOW so if you're looking for a dining bench this isn't for you. We have low windows and wanted a seat that matched our other ecopelle faux leather dining chairs and modern look but with a price tag that we could allow the cats to jump on. Its lightweight, modern looking and fair value for price!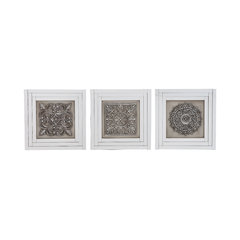 Elegant Styled Metal Wall Decor, 3-Piece Set
Eclectic Bedroom Products
perfect for my needs: I don't understand what the one star review was about. My set arrived timely and exactly as it looks in the picture. It goes perfectly with what I purchased it for. They don't look cheap or ill made. I love the mirrored framing.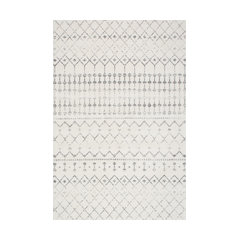 Peverelle Trellis Rug, Gray, 6'7"x9'
Eclectic Bedroom Products
Exactly as Pictured: I am so happy with this rug! At such a great price, it came exactly as it looks in the photo. Colors are on point and quality is what you'd expect for a rug at this price. Loving my bedroom now!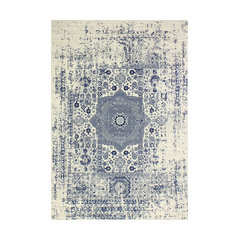 Bashian Fanny Ivory/Blue Area Rug, 5'x7'6"
Eclectic Bedroom Products
Gorgeous Rug: I wasn't expecting much when I ordered this rug. I just needed something with navy blue in it. Its WAY better than the picture. You can't beat the price. Exceeded my expectations.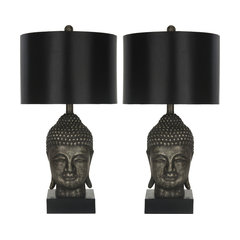 Golden Buddah Table Lamp, Set of 2, Gold
Eclectic Bedroom Products
The most beautiful set of lamps I have ever set my eyes on!: Wow. The delivery was immediate, the quality of the lamps is extraordinary, and they came in without a single dent/scratch. They are absolutely flawless and I cannot wait to finish my bedroom redesign to upload a picture of them. I would recommend these to everyone!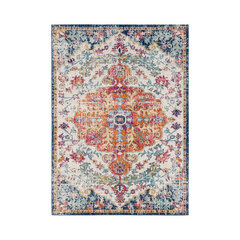 Harput Traditional Saffron, Light Gray Area Rug, 2'x3'
Eclectic Bedroom Products
Soft and colorful.: I ended up settling for this rug but I'm so glad I did. It came rolled up and laid flat as soon as I unpacked it. All rugs have a chemical smell when they're fresh out of the box, but this rug's smell was minimal. The pattern is less busy in person and the colors are just a little lighter than the photo. I'd recommend buying this rug first and then matching around it.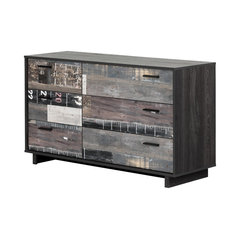 South Shore Fynn 6-Drawer Double Dresser, Gray Oak and Factory Planks Effect
Eclectic Bedroom Products
Great dresser for the price: The box is heavy, the pieces many, but once you get started it's easy to put together, just like Ikea furniture. The finish is darker than I expected (and does NOT match any similar dark taupe finish from Monarch furniture), but still very attractive. The drawers fit nicely and slide out easily. I also ordered a night stand, yet to be delivered. I would recommend this product.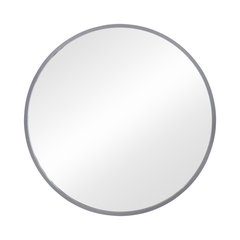 Hub Wall Mirror, Gray, 37"
Eclectic Bedroom Products
Great Mirror: Terrific mirror over fireplace. Easy to hang as hardware is on the back, not too heavy, clean, modern look. Received many compliments and it has only just arrived. Good quality for the great price.