1 - 36 of 18,825 products
Sponsored Products
Featured Reviews of Eclectic Kitchen and Dining Products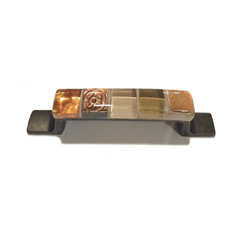 Copper Creek VersaTILES Cabinet and Drawer Pull, Oil Rubbed Bronze, 3"
Eclectic Kitchen and Dining Products
Yippee, They are beautiful!: We are in the process of remodeling our basement and I ordered these pulls for the new kitchenette. They are beautiful. My only problem is I want to put them all over the house. It is always a gamble when ordering on line but these pulls arrived in a timely manner and well packaged.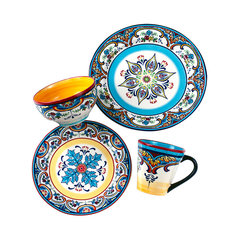 Catalina Earthenware 16-Piece Dinner Set
Eclectic Kitchen and Dining Products
Sturdy and Bright: I really enjoyed ups king thus set because of its beautiful colors. The large plate sizes are helpful for good portion sizes however the bowls are a bit small. All-in-all this was a great buy.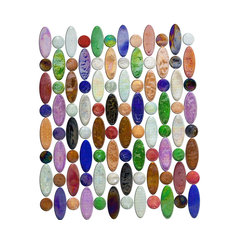 Rainbow Love Beads, Sheet
Eclectic Kitchen and Dining Products
Fun edition to a bathroom: We added this to our kids bath remodel and we get so many compliments on it! Our local tile store didn't have anything like this and it was very easy to buy directly off Houzz and have it shipped.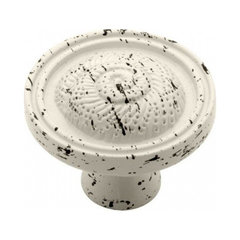 Seaside Cottage 1-3/8 Inch Diameter Vintage Antique White Cabinet Knob
Eclectic Kitchen and Dining Products
Great drawer pulls!: We love these drawer pulls with the seahorses. It gives a cottage feeling to our new renovated kitchen. The color isn't stark white but more of an ivory color which we like a lot as well.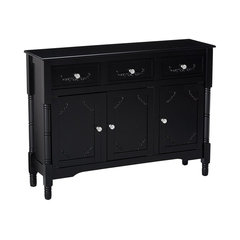 Saybrook Sideboard Table, Black
Eclectic Kitchen and Dining Products
It's ok.: Nothing wrong with this dresser. You get what you pay for. Thought I was getting a steak but this is a upper end Target brand-like Dresser. Comes in a ton of pieces with a boat load of screws. Only complaint is that it is very small. Narrow and very short- but the dimensions are right there so no one to blame but myself. If it was bigger I would be happier.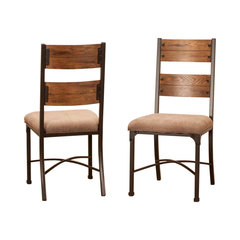 Rustic Elm Industrial Side Chairs, Set of 2
Eclectic Kitchen and Dining Products
Perfect farmhouse table chairs: We bought these 4 chairs after we were unable to use the Morroco Barstools from Houzz. These chairs go with our farmhouse theme and match the floating shelf breakfast area our contractor built. The are very comfortable. We also use this area as a desk area because of the view and can comfortably sit in these chairs for hours working on the computer or eating or looking out over the mountains. Comfy and solid and easy to assemble.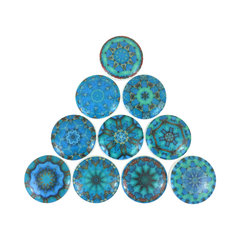 10 Piece Set, Aquamarine Dreams Mandala Cabinet Knobs
Eclectic Kitchen and Dining Products
lovely: i just painted my bathroom in two shades of blue/turquoise/robins egg shades and these knobs are so bright and cheerful. like i have a brand new bathroom. very pleased. i may need two more for a cabinet in there.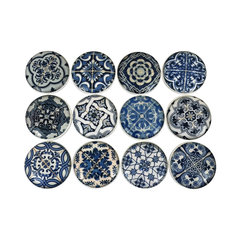 12 Piece Set Blue and White Medallion Cabinet Knobs
Eclectic Kitchen and Dining Products
Wonderful patterns!: These medallion knobs are really wonderful. I bought three sets. In each set, each knob has a different pattern. I have a Victorian kitchen with bead board, light cherry cabinets and they really look good!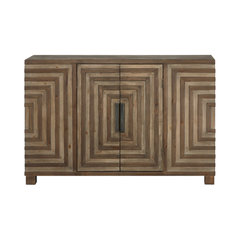 Layton Geometric Console Cabinet
Eclectic Kitchen and Dining Products
The prettiest editon to my home: So perfect! I saw this console table in a model home and was told by the designer that I would not be able to purchase it because Uttermost brands did not sell to people. She was wrong! I found the exact console table. It is currently sitting under my tv and I have a nice plant and dvd player on it. Its funky & beautiful.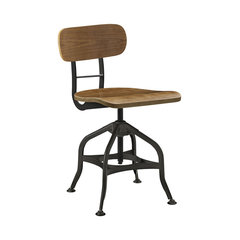 Eclectic Kitchen and Dining Products
Love: We ordered these stools for our counter height bar. We love them. They are sturdy and well built. At the highest though, they are just barely tall enough for our counters. Only required 6 quick screws to install.