1 - 36 of 66,232 products
Sponsored Products
Featured Reviews of Farmhouse Bedroom Products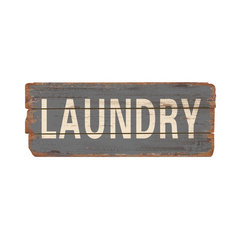 Rustic Decor Wood Sign, Laundry
Farmhouse Bedroom Products
Everyone That Sees This Sign Wants It!: I can't say enough about this sign. There hasn't been one person that has come into our house that hasn't commented on how cool the sign is and asked where I got it. It makes such a nice designer statement and it's a happy reminder everyday that Life is Good! We love it!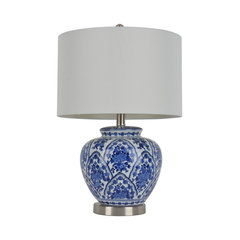 Blue and White Ceramic Table Lamp
Farmhouse Bedroom Products
Lamp Love...: This beautiful lamp is perfect... exactly as described. I love it so much I'm going to order another one. Great quality and arrived earlier than expected. Highly Recommend !!!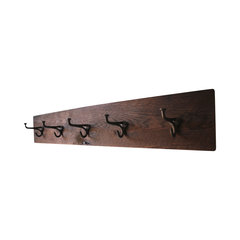 Reclaimed Barn Wood Coat Rack Rustic Hooks
Farmhouse Bedroom Products
Beautiful: Great piece, fits perfectly in my space. Love the hooks and natural reclaimed wood look. Got two and were hoping they looked similar enough and they do, very close to identical, but not quite.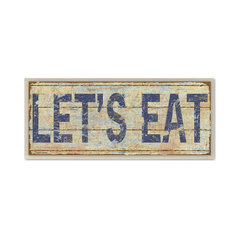 Let's Eat Art Print on Wood
Farmhouse Bedroom Products
very pretty: This item was as stated on the internet. It arrived on time and looks very pretty on my wall. It is a bit shinier then I thought for a rustic look. However, I still think it looks great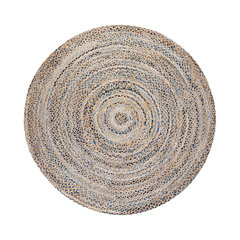 Kerala Denim and Jute Round Rug, 6'
Farmhouse Bedroom Products
Nice Rug for the money!: I received my rug in three days. It's seems to be of good quality. The colors are more vibrant than the online picture so this made me happy. I would definitely purchase other rugs now that I know that the quality is good and what you see is really what you get!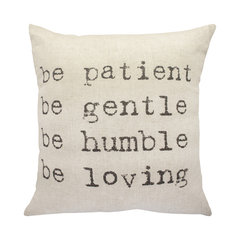 "Be Patient" Throw Pillow
Farmhouse Bedroom Products
Love this pillow: Made well with good fill, not flimsy and I love the reminder-the only thing is the color was not true to the picture-more yellow and warm than I thought, but I still love it-still works for my situation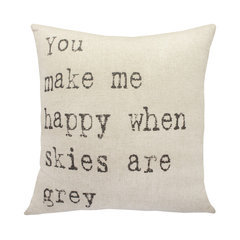 Farmhouse Bedroom Products
color a bit different than expected: Its a bit more pink or peach colored than I thought. it looks purely burlap colored in the photo but when I received it, it had a pink hue that Im not completely fond of. otherwise a great pillow.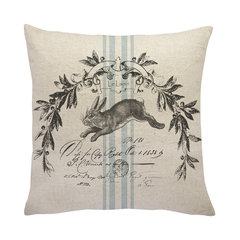 French Bunny Linen Throw Pillow
Farmhouse Bedroom Products
Perfect in my kitchen on the white and yellow striped long bench cushion.: Perfect in my kitchen on the white and yellow striped long bench cushion. I could be anywhere in the French countryside. It is stuffed just enough to hold its shape well on the bench but still be cozy when snuggled against it while reading a journal with coffee. Also, it looks clean and fresh, but also has that "well-loved over the years" look. No odor, another great point. Arrived timely in a clean plastic bag that held up in transit. I recommend this to anyone else liking its decor.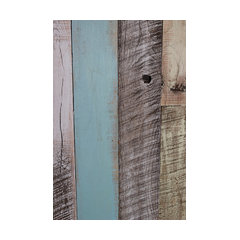 Reclaimed Coastal Collection Wall Planks
Farmhouse Bedroom Products
Beach House Project: We ordered 3 boxes because we weren't sure of the color. It arrived & it was perfect for an accent wall in our beach home. We just ordered another 11 boxes. Can't wait for them to arrive to finish our project.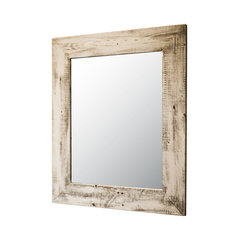 Mirror With Barnwood Frame, 22"x26", Whitewash
Farmhouse Bedroom Products
Beautiful Mirror: This is a beautiful, well made mirror. I was pleasantly surprised when I received them as they are a quarter of the price of all the other barnwood mirrors I was looking at. They are more white then they are in the pictures, but match our bathroom perfectly.