Sponsored Products
Featured Reviews of Farmhouse Holiday Decorations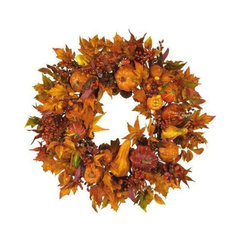 Farmhouse Holiday Decorations
What a beauty!: When I opened the box I was taken by its fabulous color, even better then the picture. I wanted something that would stand out from the street on our townhouse door and this wreath does it!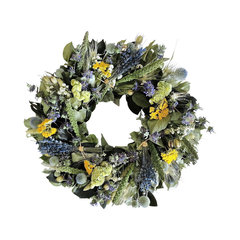 Evie Bundle Wreath, Large
Farmhouse Holiday Decorations
Front Door Summer Pick-me-up: I was looking for a special wreath for my front door and found this lavender wreath. I was surprised but It survived UPS very well. It looks great on my front door and looks better than the picture showed. The small wreath is not little by any means. Anything larger would have been too much. I will be leaving this up into the early fall because the colors and dried flowers will transition very well into that season.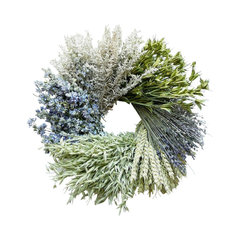 Farmhouse Holiday Decorations
Beautiful and fragrant!: This is an absolutely wonderful wreath. It arrived quickly and it was packaged well and the color true to what the picture is. SMELLS AMAZING! I'm considering buying another :)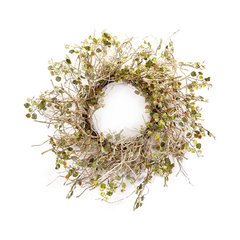 Birch Branch Wreath With Mini Leaves
Farmhouse Holiday Decorations
Delicate: This wreath just caught my breath when I saw it. I had to find a way to use it in the remodeling. It has loose branches with tiny green leaves mixed with tiny pink flowers. When I say loose I don't mean flimsy, it's full and airy. When I received the wreath it Looked exactly like the picture in the book. It is so pretty. Just know when you order yours look at the pic because that's exactly what you will get.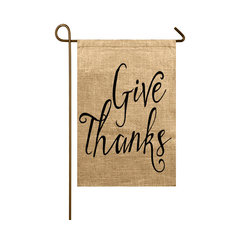 Give Thanks Burlap Garden Flag
Farmhouse Holiday Decorations
Wonderful Give thanks.: We put this banner in our cul-de-sac for Thanksgiving, it was an awesome sight to see, even just turning on the street, it was in clear sight! Thank You for carrying such an awesome season we kept it up thru the new year!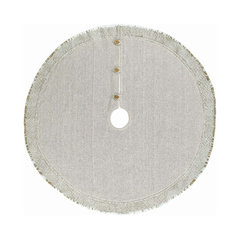 Farmhouse Holiday Decorations
Mini Tree Skirt: I bought a 5' lighted birch twig tree for Christmas this year and wanted a tree skirt that would look good with the white tree. I was pleasantly surprised when I opened the package. It is elegant-rustic, white with silver strands woven throughout. It looks wonderful!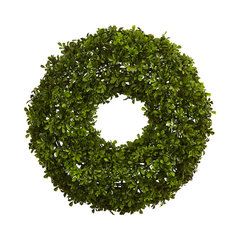 Farmhouse Holiday Decorations
Good buy: Fullness of this wreath is good. I like the overall look. I rated it 4 stars because I didn't realize it was plastic instead of silk leaf. Even though, once hung It looks great!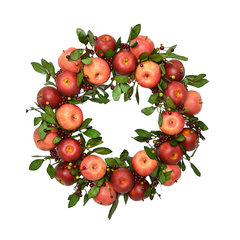 Farmhouse Holiday Decorations
Apple wreath: Wife liked so much ordered another for side door. Since on corner lot both front and side door seen from street. 1st time she found a wreath she liked so much that she placed on all 3doors. (Double doos in front)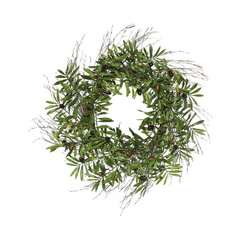 24" Green Olive Leaf Wreath
Farmhouse Holiday Decorations
This Wreath is Beautiful!: Having looked at a number of wreaths lately and thinking I would have to pay $80 - $130 for anything that looked really nice, I was both apprehensive and excited when I looked at this one. With only one rating to go by, I took a chance and ordered it. I was thrilled with it. It is exactly like the picture, very life-like with just enough bare areas (behind the longer twigs) to replicate what a real wreath would look like. I think the number of olives and the twigs woven in with the greenery was just right, and I can't recommend it highly enough. PLUS, the price was fantastic! First purchase from Houzz, but won't be the last.