1 - 36 of 78,563 products
Sponsored Products
Featured Reviews of Farmhouse Home Decor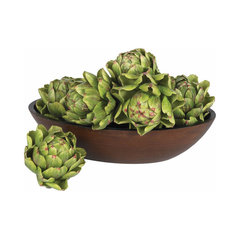 Dornoch 6-Piece Faux Artichoke Set
Farmhouse Home Decor
Beautiful and large!: I got my order really quick and was so pleased after opening the package. These are a beautiful color and much larger than I expected. If you are looking for realistic artichokes this one is a winner for sure!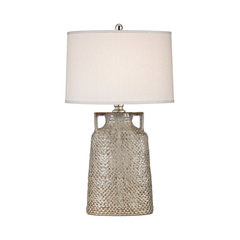 Dimond Naxos 1-Light Table Lamp in Charring Cream Glaze D2923
Farmhouse Home Decor
Stunning: Beautiful lamp that is a wonderful addition to my entryway. It looks much more expensive than the price I paid. It goes well with my traditional decor but would look good in many other styles.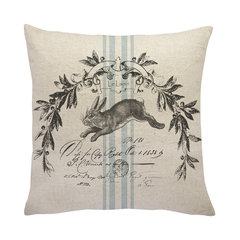 Lapin Linen French Throw Pillow
Farmhouse Home Decor
Perfect in my kitchen on the white and yellow striped long bench cushion.: Perfect in my kitchen on the white and yellow striped long bench cushion. I could be anywhere in the French countryside. It is stuffed just enough to hold its shape well on the bench but still be cozy when snuggled against it while reading a journal with coffee. Also, it looks clean and fresh, but also has that "well-loved over the years" look. No odor, another great point. Arrived timely in a clean plastic bag that held up in transit. I recommend this to anyone else liking its decor.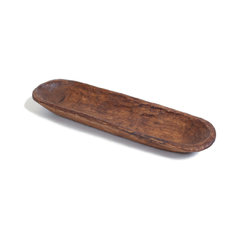 Rustic Baguette Dough Bowl, Natural, Small
Farmhouse Home Decor
The perfect accent for rustic or contemporary settings.: I ordered this baguette bowl for it's linear shape and couldn't be happier. You could actually use it for a baguette, but I am going to put green moss rocks in it for a sleek table centerpiece. J'adore!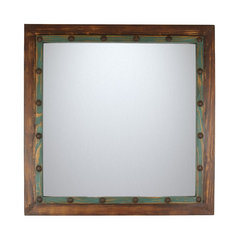 Rustic Mirror, Blue Sierra
Farmhouse Home Decor
Perfect for my bathroom: Really pretty mirrors. Will look great in my southwest style bathroom. Turquoise is a little brighter than in picture and expected it to be a little lighter but will still look great!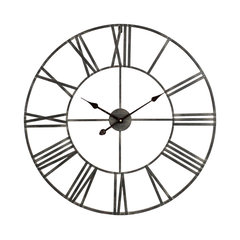 Mila Oversized Wall Clock
Farmhouse Home Decor
Nice piece: I just got this wall clock, it looks ok, I was under the impression that it would be solid iron, but it's hollow metal. Still on the wall it looks nice. (I corrected this review, I made a mistake with the battery not having proper contact that is why it wasting working, I got it in right and it works ok, my bad)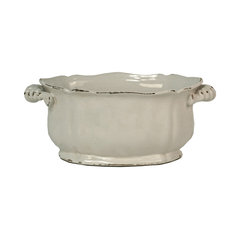 Farmhouse Home Decor
Oval Planter: This is a lovely planter. Just what I wanted. It is a different style. I was disappointed in that the glaze on the inside is a mess and it is scuffed along the upper edge. Was this planter an irregular?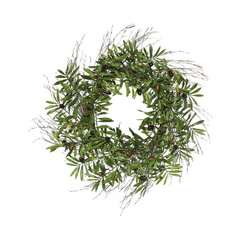 24" Green Olive Leaf Wreath
Farmhouse Home Decor
This Wreath is Beautiful!: Having looked at a number of wreaths lately and thinking I would have to pay $80 - $130 for anything that looked really nice, I was both apprehensive and excited when I looked at this one. With only one rating to go by, I took a chance and ordered it. I was thrilled with it. It is exactly like the picture, very life-like with just enough bare areas (behind the longer twigs) to replicate what a real wreath would look like. I think the number of olives and the twigs woven in with the greenery was just right, and I can't recommend it highly enough. PLUS, the price was fantastic! First purchase from Houzz, but won't be the last.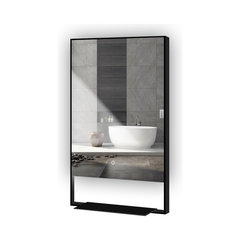 Roche Backlit LED Rectangular Mirror With Shelf, 20"x32"
Farmhouse Home Decor
review: Everybody that's come to our house has been really impressed by it and they say they need to get one. We're very happy with the product and so is everyone that sees it. It's also great because it's advertised as a non-fog mirror, and it really doesn't fog!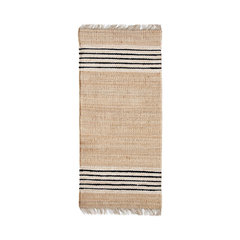 Provence Handmade Jute Dhurrie Runner Rug With Tassles, 2.5'x6'
Farmhouse Home Decor
Provence Handmade Jute Dhurrie Runner Rug With Tassles, 2.5'x9': I've never seen a runner like this before! I really like it. The natural jute material and neutral color is great but I like that is has stripes and tassels at the ends to add interest and give it a bit of a vintage feel. Perfect for the kitchen under the sink area or in any hallway!