1 - 36 of 21,165 products
Sponsored Products
Featured Reviews of Farmhouse Kitchen and Dining Products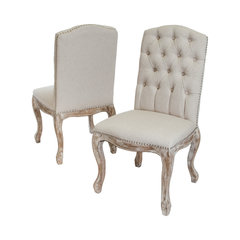 Jolie Linen Dining Chairs, Beige, Set of 2
Farmhouse Kitchen and Dining Products
Beautiful Chairs: I ordered these and received them like three days later! The are an excellent value, well made, beautiful color and sturdy. I have worked with other companies purchasing chairs and had to receive said chair four (4), that's right four (4) different times, each time the chairs were broken. Not these, they were well packed, yet easy to unpack. LOVE, LOVE, LOVE them!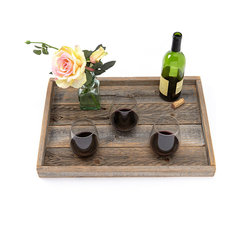 Reclaimed Wood Serving Tray, Slim Lip
Farmhouse Kitchen and Dining Products
Beautiful!: This is a beautiful piece. It looks very rustic and handmade. What a beautiful style, which would compliment any room, and has unlimited uses. We have it in our finished basement with our many remotes and a candle setting in it, and it looks great.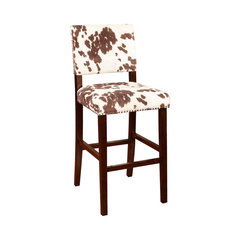 Farmhouse Kitchen and Dining Products
Fun Look: Stool did not sit level initially but I loosened some bolts and it seemed to straighten out. Haven't used it yet but love the unique look. The white is not as bright as pictured. Pleased with purchase.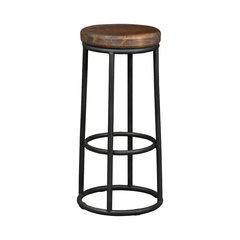 Farmhouse Kitchen and Dining Products
Looks just like the picture!: I love the bar stools! Fit perfect under my counter. The only thing was on one of the stools the plastic clip that goes around the bottom ring does not stay in place so it make the stool woobly. We fixed it with some black electric tape so it stays in place. I liked them so much though, I ordered a third one!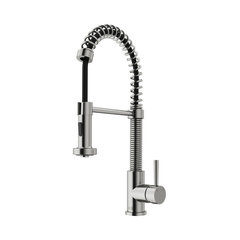 VIGO Pull-Out Spray Kitchen Faucet, Stainless Steel, Without Extras
Farmhouse Kitchen and Dining Products
Kitchen Faucet: The Vigo Stainless Steel Pull-Out Spray Kitchen Faucet blends functionality with beauty. It adds to our kitchen's industrial look and performs excellently. It's easy to use and clean.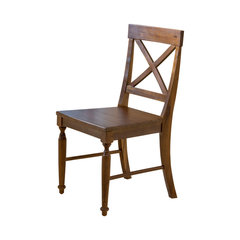 Leyden Brown Wood Dining Chairs, Set of 2
Farmhouse Kitchen and Dining Products
Highly recommend the seller!: Very good experience - easy communication, competitive prices, delivery on time, product exactly as described. My first (trial) purchase from Houzz being so successful, I spent the whole day today checking their products and am now ready to buy two more pieces of furniture. Thanks!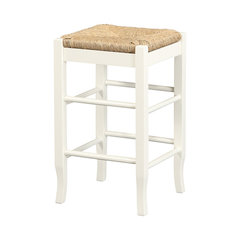 Cypress Counter Stool, White
Farmhouse Kitchen and Dining Products
Just Perfect: This stool is very well made. The seat is very sturdy as are the legs. It has a good thick coat of paint on it. Takes a while to put it together, but when it was done it looked like a much more expensive stool.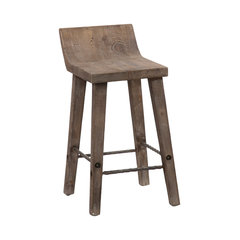 Farmhouse Kitchen and Dining Products
Counter stools: I recently had my kitchen cabinets refaced and these counter stools are perfect color with the cabinets. they are comfortable and do not overtake the space by having a high bulky back to the stool. There is just enough of a back to make it more comfortable than a flat stool. Great quality and look and nothing to assemble.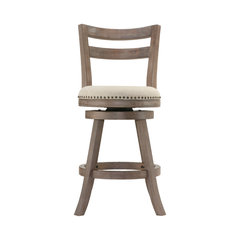 Manchester Swivel Fabric Counter Stool
Farmhouse Kitchen and Dining Products
Great chair: Processed quickly and shipped fast! I actually exclaimed "WOW!" when I saw it arrive! Sturdy and sleek. This chair is exactly what we wanted to go with our decor and style. It holds up well and the finish is appealing.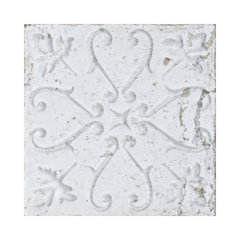 7.88"x7.88" Aeon Ceramic Wall Tile, White Ornato, Set of 21
Farmhouse Kitchen and Dining Products
Love: Love these tiles. They look vintage and rich. They're "white" but have hints of aged tan without the yellowing color. The only reason for the 4 stars is the occasional hard line of glaze on a few tiles which adds character for sure, but you might not want on your backsplash right behind your range. It will look dirty forever. Strategically placed- perfect. Note: they are also slightly less thick than my travertine so my tile guy is having to "build up the base" to set these so the heights will match. As with most fabulous things, a little more intentional thinking upfront.. but with it. I bought the pattern and the solid and mixed as a stripe within ivory travertine. Gorgeous!!!