Game Table Accessories
A game room isn't complete without games, and we're not talking video games or board games here. Classics like pool and ping-pong are a great way to socialize with friends and family, and to keep everyone well equipped you might need a set of billiard supplies or table tennis equipment. Pool cues and ping pong paddles for each player keeps every member of the family happy, which is important when there's already a bit of friendly competition going on.

Anyone who's played ping-pong knows extra ping-pong balls are a must since stray balls tend to disappear until your next spring cleaning. An extra table tennis net may also be in order in case yours is damaged during a ferocious game with the Forrest Gump of your family. If pool is your game, you might consider a smaller sized pool cue so young ones can join in and learn how to line up jump shots and bank shots like the pros. It's also a good idea to cover your felt with a pool table cover so it isn't damaged by the adventurous pet or dust.

Grab your family and get gaming on with dozens of quality billiard supplies and table tennis equipment!
Sponsored Products
Featured Reviews of Game Table Accessories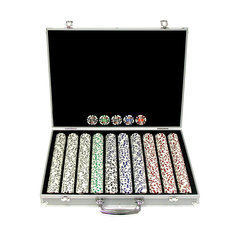 1,000 11.5g 4 Aces Poker Chip Set in Aluminum Case by Trademark Poker
Game Table Accessories
quality chip but:: I think the chips are very nice. The weight and size are professional quality. The aluminum case latching mechanism was falling apart when it arrived. The latch is poor quality. Because I did not wish to send the case back, I kept it. There was a center backup latch that would be marginally functional. I am not overselling the negative aspect of the aluminum case. The chips are GREAT.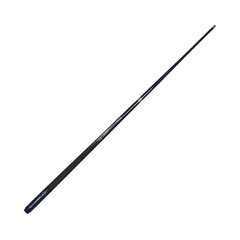 Metallic Titanium 2 Piece Billiard Cue Stick by Trademark Gameroom, Blue
Game Table Accessories
i received my cue in 3 days which was quite a surprise.: i received my cue in 3 days which was quite a surprise. it was double packaged in 2 cardboard cartons and in perfect condition. i chose a 20 ounce and it's improved my game. no worrying about warpness and its a very very tight joint. i should have purchased that specific cue long ago but i didn't. i'm 1000% satisfied.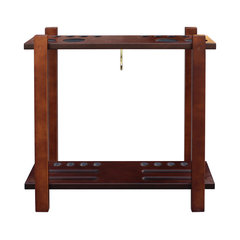 Classic Floor Billiard Pool Cue Rack, Antique Walnut
Game Table Accessories
Just What My Pool Table Needed!: Nice piece, well constructed, easy to assemble, took maybe 10 minutes. This is exactly what I wanted, a good looking, sturdy & discreet cue rack for my new pool table. Best I can say is would I buy it again at this price - yes, I definitely would!