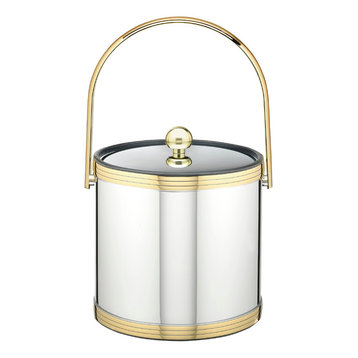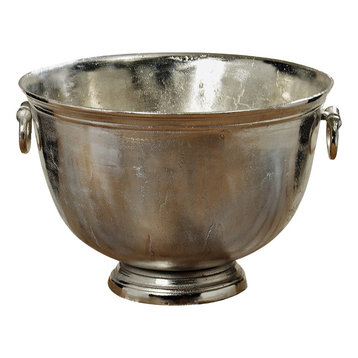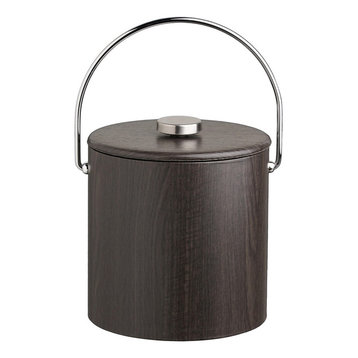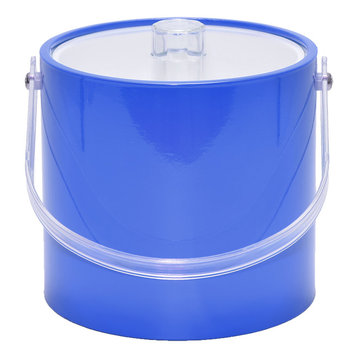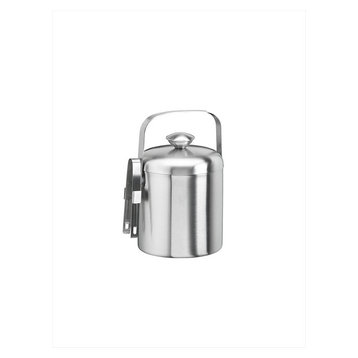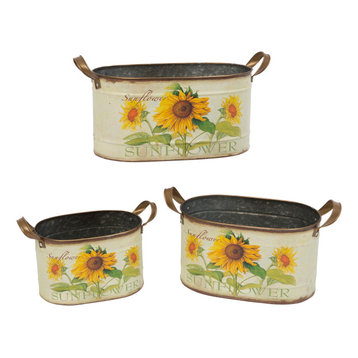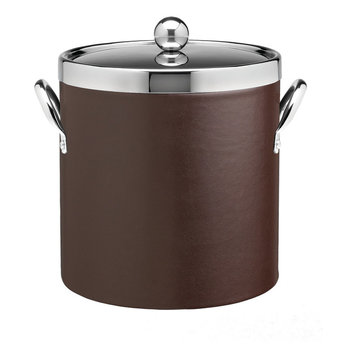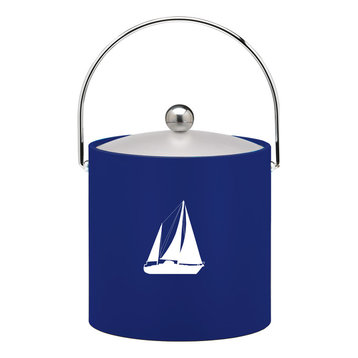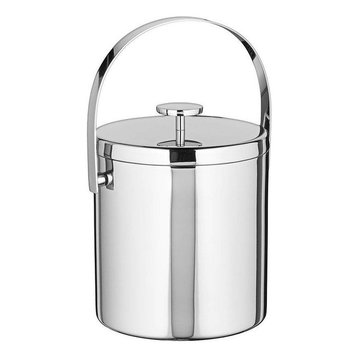 While the thought of an ice bucket may conjure up images of fancy restaurants, you can easily make use of them at home. Just as long as you need to keep your drinks chilled or have easy access to ice cubes, ice buckets are a helpful tool to have around. Even if you're not serving chilled drinks, your beverage tub can be used to create a stunning display of chilled seafood or even soft drinks for the neighborhood picnic.


What kinds of features will my ice bucket have?

Typically wine chillers are insulated, however some metal designs are not. Insulated or not, they all feature a lid that helps keep ice, wine or other items chilled while inside. This lid should fit snugly on the bucket itself. If your ice bucket will be used as a wine chiller, look for a lid with a small cutout on the side. This will make room for the neck of your wine or champagne bottle, making it easily accessible but keeping the main contents delightfully cold.


Do I need additional tools to use my wine chiller?

Some ice buckets come paired with a set of tongs, which will allow you to grab individual cubes for that scotch on the rocks. Of course, you can also buy tongs separately, or if you prefer, an ice scoop. Either tool is efficient at transferring ice from your beverage tub to your drink.


What material is best for my beverage tub?

The material you choose mainly comes down to aesthetics. Do you prefer a retro metal wine chiller, or perhaps an elegant glass champagne bucket? Here's a quick list of the most common materials and their qualities:
• Acrylic: If you enjoy the clear, luxurious look of glass but don't want to fuss with the weight, an acrylic wine chiller is a great alternative.
• Glass: The epitome of elegance, a glass champagne bucket can make a stunning centerpiece at a dinner party. Some varieties are dishwasher safe, but keep in mind glass is fragile and fairly hefty.
• Stainless steel: For sleek, modern lines and a brilliant shine, go for a stainless steel beverage tub. These are often made from chromium that has been mixed with steel, which gives them anti-rust and anti-tarnish properties.
• Wood: If you prefer a rustic or organic look, you may be pleasantly surprised to find that wood ice buckets exist. These often feature a lining made of a different material on the inside to keep the moisture from seeping into the wood.

Find where to buy Ice Tools & Buckets and get inspired with our curated ideas for Ice Tools & Buckets to find the perfect item for every room in your home. With such a wide selection of Ice Tools & Buckets for sale, from brands like Boatman Geller, Kraftware Corp., and Marye-Kelley, you're sure to find something that you'll love. Shop from Ice Tools & Buckets, like the Modern Home 5' Foldable Party Ice Bin Table with Skirt - Portable Folding Tailg or the BREKX Anchored Double Walled Hammered Steel Beverage Tub, while discovering new home products and designs. Whether you're looking to buy Ice Tools & Buckets online or get inspiration for your home, you'll find just what you're looking for on Houzz.