1 - 36 of 28,458 products
Sponsored Products
Featured Reviews of Industrial Bath Products
Concrete and Stainless Steel Soap Dish
Industrial Bath Products
Nice dish: After a shipping prob. , I received my "soap dish". We will use it at the kit. sink to hold a scrub sponge. It has a nice feel, well made, a bit expensive? Anyway, it looks good, and is a quality item.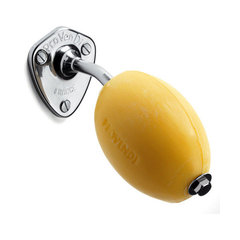 Rotating Soap holder, White, New Style, Snap
Industrial Bath Products
Fabulous find: My husband spotted one of these in another house and has wanted one since. Happy to find it on your site, ordered one for Christmas. It's definitely a conversation piece but a functional one. The soap has a pleasant, clean fragrance. The hardware is sturdy and durable. I give this item two thumb's up.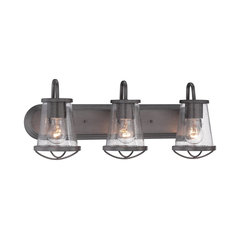 Designers Fountain Darby Bathroom Lighting Fixture, Weathered Iron, 3-Light
Industrial Bath Products
Perfect for our industrial space: This was a perfect start to bringing our industrial look into the master bath. I was happy to finally find something I liked that wasn't bronze! The only reason for the 4 star rating is that I would have liked for it to have come with bulbs, or at least a suggestion on the style. The bulbs we ended up with are a bit longer than the ones pictured here, but I had trouble locating something that similar. All in all, very happy with our purchase!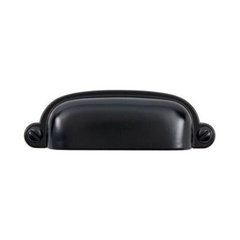 Sumner Street Home Hardware Garner Cup Pull, Matte Black
Industrial Bath Products
Classic Pull: We ordered these for our guest bathroom cabinet. They are exactly what we wanted a classic, timeless look is what we were going for. The only reason I didn't give them 5 stars is the price is a little higher compared to similar options we looked at.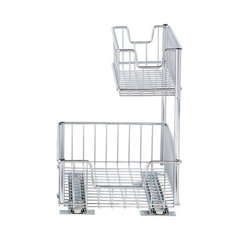 Trinity Sliding Undersink Organizer
Industrial Bath Products
Good... but: The measuring was slightly off. My fiancé had to file it a bit to get it to fit under the sink. Not a problem, as he had the tools, but fair warning, ours was about an 1/8 inch too high to fit in.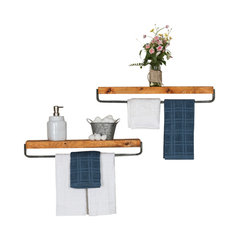 True Floating Shelf Towel Holders, Set of 2
Industrial Bath Products
Looks great: Arrived quickly, well packaged and looks great! The metal bars needed to be wiped down to take the black powder off. Once I did that I didn't have any further mess. Very happy.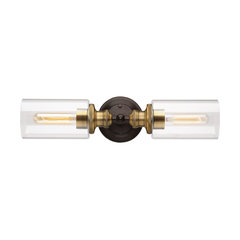 Archives 2-Light Bath, Antique Bronze
Industrial Bath Products
Great for the price: We used this as the light over the mirror in our bathroom and it looks fantastic, we were going for a clean, minimal look and this light gives the bathroom a little bit of flavor.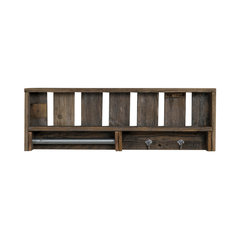 Reclaimed Wood Versatile Bathroom Shelf
Industrial Bath Products
More than met my expectations.: More than met my expectations. It was exactly what I was looking for and more. Goes nicely in my newly remodeled bathroom. Kudos to the seller for being fast and accurate. Will purchase from again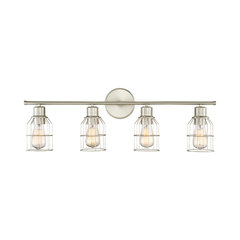 4-Light Bath Bar Light, Brushed Nickel
Industrial Bath Products
Nice fixture: Overall very satisfied. Disappointed it didn't come with bulbs for that price. I must not have noticed they're not included in the description. Had to spend another $40 for Edison bulbs as pictured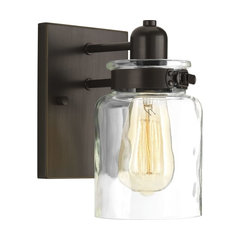 Progress Lighting Calhoun 1 Light 5" Bathroom Sconce, Antique Bronze
Industrial Bath Products
Nice: I ordered 5 of these for our home. They look very nice and modern. The shadows they cast are a little weird but do provide good light. The only other thing that bothers me a bit is the seam in the glass. Nice lights for the price.