1 - 36 of 46,276 products
Sponsored Products
Featured Reviews of Industrial Home Decor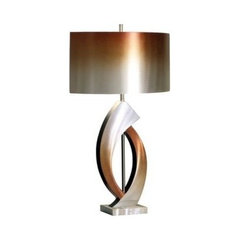 Industrial Home Decor
Real Beauty: We love the lamps that we purchased for our bedroom. Initially very difficult to put the shades together. The trick is to tape them together in order to put the corner strip on them. Worked like a charm.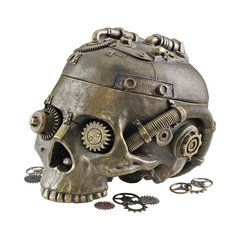 Industrial Home Decor
MURRAY!: perhaps aided by borg technologies, my cyberpunk skull arrived with suprizing alacrity. his creepily-detailed base was neatly concealed when we fitted him into his place on the mantle, and filled him with colored, candy-coated chocolate morsels. we have decided to call him Murray.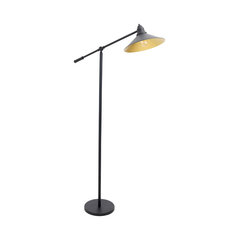 Lumisource Indy Floor Lamp, Black and Gold
Industrial Home Decor
Nice lamp: I like the lamp, as does my wife. It was part of a Christmas gift for her. The lamp is attractive, sturdy and works well. My only criticism is that the shade is a bit larger than I envisioned.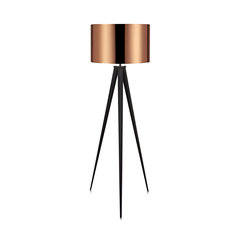 Roman Tripod Floor Lamp, Copper
Industrial Home Decor
very nice looking: Beware though that the legs are actually metal. It seems very durable, but because they are actually hollow and not solid wood as they appear in images, you can see the cord lining the leg depending on how you angle it. Still happy with purchase and think it was worth price.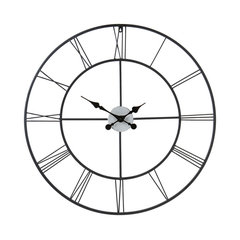 Chronos Decorative Wall Clock
Industrial Home Decor
Nice looking clock - easy assembly: Had no problems putting the hands on the clock and mounting it to the wall, though the cheap plastic wall anchors that came with it are just that - cheap plastic wall anchors. One of them completely shattered when I went to drive it into the wall, so I used a medium-duty one I had lying around instead. Otherwise happy with it and the deal.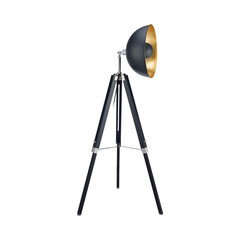 Versanora Fascino Tripod Floor Lamp, Gold
Industrial Home Decor
Bargain price - Funky Style - I'd buy again: I saw a similar lamp at Potter Barn that was larger and almost $1,800.00 more. Boxed well and secure, came fast when I ordered, and was exactly what I saw in the photo. It was only $ 119.00 and when you look at it you wouldn't think it was that inexpensive at all. The only thing I think it should improve is that the telescopic leg mechanism for tightening could be a bit easier to tighten and keep in position. I fussed with that part for about 5 minutes as I thought one leg was secure and moved to another and the first leg slid down from the weight of the shade section... but with some elbow grease I got it in position and haven't had to adjust it. Oh, and I would add that putting a 40W LED bulb in this lamp is like having a spot light to your retina as it reflects off the gold finish of the inside of the shade. I have to get a 20W incandescent or Edison bulb to have the right ambient light off it to really show it off. But long story short I would buy it again; definite great buy.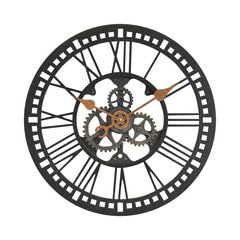 Industrial Home Decor
Great looking clock......perfect size: First item I purchased from houzz. Showed up on time, packaged nicely and works perfect on the wall we hung it on. Love the contrasting hands. Being plastic it's light and easy to hang with sawtooth hanger attached. Doesn't look plastic.....again, works perfect for what we wanted and the price was the best I found too.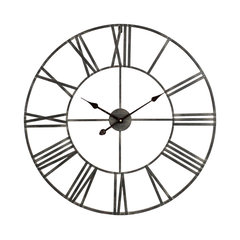 Mila Oversized Wall Clock
Industrial Home Decor
Nice piece: I just got this wall clock, it looks ok, I was under the impression that it would be solid iron, but it's hollow metal. Still on the wall it looks nice. (I corrected this review, I made a mistake with the battery not having proper contact that is why it wasting working, I got it in right and it works ok, my bad)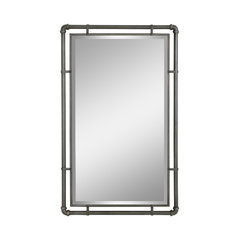 Morse Industrial Metal Wall Mirror
Industrial Home Decor
Guest bath reno: Perfect for our guest bath renovation. This industrial mirror paired well with our square vessel sinks, bronze fixtures, and light countertops. Well packaged Arrived in good condition Worked well in space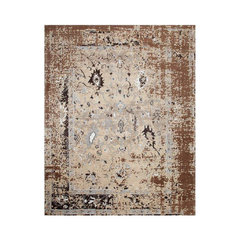 Aldey Brown Pixel Camo Cotton Rug, 8'x10'
Industrial Home Decor
Awesome!: This rug is true to photos! The color is a wonderful mix of warm khaki and brown, combined with black and gray. It's incredibly soft, laid flat immediately, and looks great in our space. It's a nice rug to blend a warm look with some gray, and honestly it's a super nice and large rug for the price! Highly recommend!