1 - 36 of 35,133 products
Sponsored Products
Featured Reviews of Industrial Kitchen and Dining Products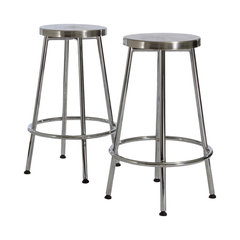 Beverly Modern Design Chrome Steel Bar Stools, Set of 2
Industrial Kitchen and Dining Products
Sturdy, well built.: I like the seats, and the adjustable leveling feet are a very nice touch. The only thing I'm not very happy with is the chrome finish of the legs and footrest--would much prefer if they had the same brushed/stainless finish as the seat.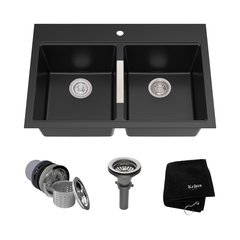 KRAUS 33" Dual Mount 50/50 Granite Kitchen Sink, Black Onyx With Strainers
Industrial Kitchen and Dining Products
Shop O Holic: The ordering process was very easy. This sink is very contemporary. Its is also very heavy duty quality. It looked just how it was described online. Would definitely recommend.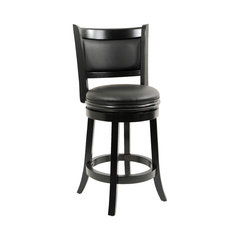 Dune Augusta Swivel Counter Stool, Black
Industrial Kitchen and Dining Products
table and chairs: I purchased the table and chairs separately. Although the cherry finish is not exact, they go together well and are very solid. Both the table and stools were easy to put together. Looks very high-end. I'd recommend to others.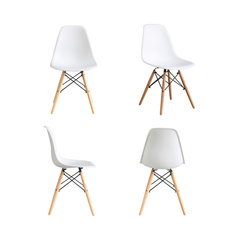 White Midcentury Natural Wood Metal Legs Dining Side Chairs White, Set of 4
Industrial Kitchen and Dining Products
great chairs: The chairs were delivered quickly and were super easy to assemble. I'm really happy with my purchase -- the pieces are inexpensive but feel sturdy and look great with my dining table. I highly recommend this seller!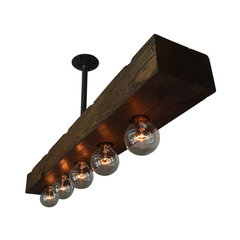 West Ninth Vintage Recessed Wood Beam Chandelier
Industrial Kitchen and Dining Products
Hard to Beat: This is going in our formal dining room. We have a table in there that has live edge. This was really a great compliment to the feel of the room. The piece is well made and solid.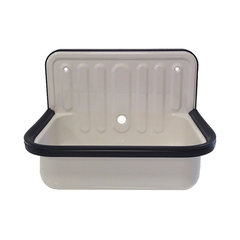 Alape Wall Mounted Bucket Style Service Sink, Bucket Sink
Industrial Kitchen and Dining Products
Love this sink!: Excellent sink - quality build - looks beautiful in our 1st floor farmhouse powder room. Minimalist esthetic and durable. We've gotten TONS of compliments and I absolutely love it. Highly recommend.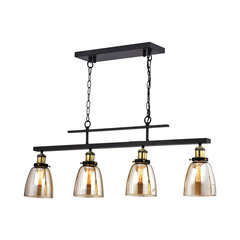 Amber Chandelier, Antique Black
Industrial Kitchen and Dining Products
BEAUTIFUL light: This was the first purchase I made for our new home and then planned my kitchen around it. Once the package was opened (months after purchase) the electrician realized that two rings that hold the chain were broken. The response from Houzz was wonderful! They contacted the manufacturer and had them send me replacement parts within 3 days! The fixture is exactly what I was looking for over my island! The amber shades provide nice soft lighting.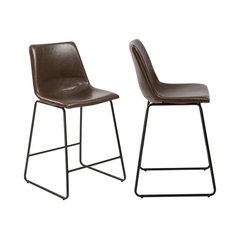 Leather Upholstery Counterheight Stool Chairs, Set of 2, Brown Rustic Style
Industrial Kitchen and Dining Products
Love these chairs!: We bought two sets of chairs...we especially like that the foot rest is welded together. they we shipped promptly, packaged nicely and a breeze to put together! they are comfortable and just the modern flare we were looking for.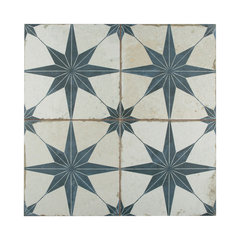 17.63"x17.63" Royals Estrella Ceramic Floor and Wall Tile, Set of 5, Blue
Industrial Kitchen and Dining Products
beautiful, old world look!: I love these tiles and look forward to using them, however, i'm worried not because they have been discontinued. When that happened before they came back so I'm praying they come back again!! worried!! I give them 4 stars just because i haven't installed them yet and actually used them.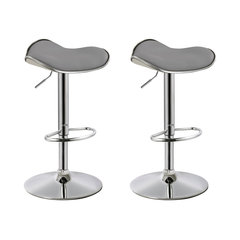 Dylan Backless Faux Leather Adjustable Bar Stools, Set of 2, Gray
Industrial Kitchen and Dining Products
Comfy: I love the comfort of them but the only thing I don't love is the design. I saw the pictures beforehand but didn't realize how different looking they are from other bar stool designs. I love the swivel of them, adjustable and comfy!