1 - 36 of 50,185 products
Sponsored Products
Featured Reviews of Mediterranean Home Decor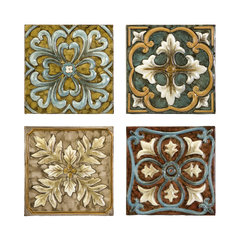 Casa Medallion 4-Piece Decorative Tiles Set
Mediterranean Home Decor
Pretty Tins!: I don't have a backsplash in my kitchen and everything is so beige! I hung these in the space behind my stove to add color. They are lightweight and pretty and also easy to clean. I think they add a pretty focal point to an otherwise blank wall.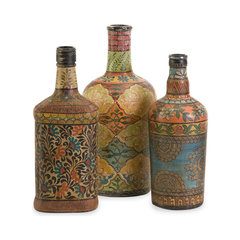 Circus Bottles, 3-Piece Set
Mediterranean Home Decor
Love these bottles: Interesting designs with muted colors. Look great on my baker's rack. They are definitely unique. Arrived on time; packed very carefully so no chance of breakage. Would definitely recommend these.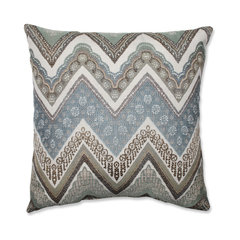 Cottage Mineral 16.5" Throw Pillow
Mediterranean Home Decor
Pillow Colors: There was nothing wrong with the pillow, except that it has "green" in it, and I could not tell it from the picture when ordering. The green totally throws off the dominate colors of blue and gray. Sending back.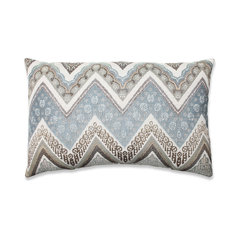 Cottage Mineral Rectangular Throw Pillow
Mediterranean Home Decor
Beautiful fabric and color contrasts: The pillows look classy and although the colors are subtle, they pop. They are lovely. I wish they were bigger, like 21" instead of 18", all of the beautiful fabric and pattern could use being on a bigger pillow.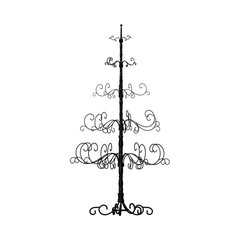 7Ft Wrought Iron Christmas Tree
Mediterranean Home Decor
Forever Christmas tree: I love this unique Christmas tree. It will look fresh each year. I found it stores so easily in it's almost square box. The grand size is for fun to decorate. With it's style I can use in different rooms and even have more than one tree with out being redundant . I can decorate it or leave it as it is, a simple and elegant .Christmas symbol.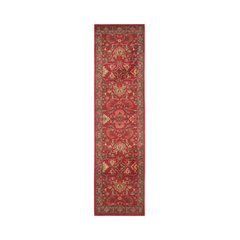 Safavieh Meek Woven Rug, Red and Navy, 2'2"x8'
Mediterranean Home Decor
Fab for the price: I loved this pattern online and loved the rug even more in person. It's a machine-made polypropylene but looks nearly handmade of wool. The colors are muted and lovely. It blends will with very costly antique Persians I have but better suited for high-traffic area. Highly recommended.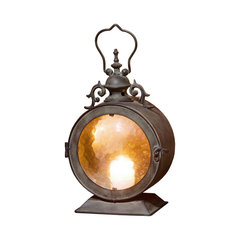 Metal Round Hanging Candle Lantern, Curved Glass Insert
Mediterranean Home Decor
Its green!: Just a warning, this comes as a really green fake patina. Not slightly green on the edges, no, like really green everywhere. It is not brown in any way like it looks in most of these pics. It looks like the last pic with the green background. That being said, I really like the lamp & will take the glass out (very easy cause clips holding it move) & will spray paint it a black or brown.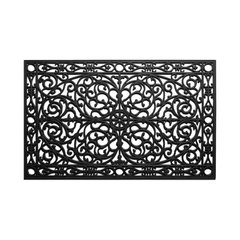 Gatsby Rubber Doormat, 2'6"x4'
Mediterranean Home Decor
Beautiful, functional mat: this matter works great at a secondary entrance with little overhang to protect and ordinary mat from wet weather. This mat keeps leaves from being tracked inside while sifting the rain water. Great solution.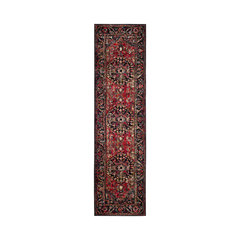 Safavieh Vintage Hamadan Rug, Red/Multi, 2'2"x8'
Mediterranean Home Decor
I love, love, love, everything about the rug!: I love, love, love, everything about the rug! It's beautiful and a perfect match with my current living room furniture. I am really over the moon in love with my purchase. If it's as durable as beautiful, we're a perfect match too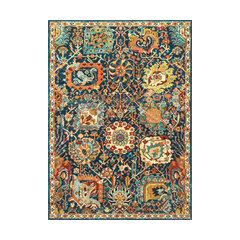 Dense Peony Tree Of Life Area Rugs, Blue, 4'x6'
Mediterranean Home Decor
Beautiful: I needed a rug for my bedroom which has a bit of a hippy look, with colors from the seventies and all artwork in flowers. This rug is perfect in all respects. It isn't heavy so when I put the rug pad under it, it won't be too thick. It's hard to tell when you're shopping online, if the colors represented are true. These are true on my iPad so I was relieved when I saw it.