Sponsored Products
Featured Reviews of Mediterranean Pillows and Throws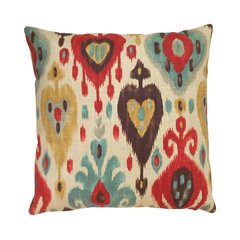 Ikat Throw Pillow Cover, Cream, Red and Brown
Mediterranean Pillows and Throws
Pillow covers: Fabric is great quality. Colors are true. The product description did not make it clear that this was a pillow cover rather than a throw pillow. Expensive for just the pillow cover.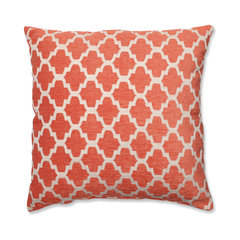 Keaton Santa Fe Throw Pillow
Mediterranean Pillows and Throws
Nice color pillows: These pillow are a great color. Great addition to any room. Very nice coral color. They are slightly overstuffed and the quality is not excellent. However they are what one might expect them to be for the price.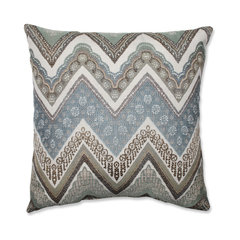 Cottage Mineral 16.5" Throw Pillow
Mediterranean Pillows and Throws
Pillow Colors: There was nothing wrong with the pillow, except that it has "green" in it, and I could not tell it from the picture when ordering. The green totally throws off the dominate colors of blue and gray. Sending back.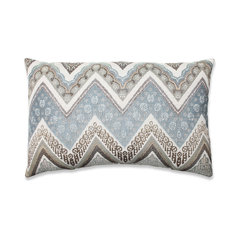 Cottage Mineral Rectangular Throw Pillow
Mediterranean Pillows and Throws
Beautiful fabric and color contrasts: The pillows look classy and although the colors are subtle, they pop. They are lovely. I wish they were bigger, like 21" instead of 18", all of the beautiful fabric and pattern could use being on a bigger pillow.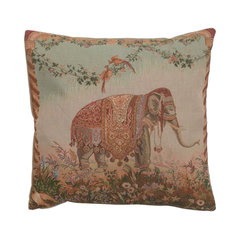 Elephant I European Cushion, Wall Tapestry, 19"x19"
Mediterranean Pillows and Throws
Beautifully crafted: The description of this tapestry pillow case does not do it justice. The case is well-made, with a heavy canvas back and zipper. The item arrived on time and was well protected in a fedex carton. Very pleased with purchase.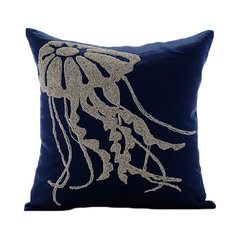 Jelly Fish At the Shore, 20"x20" Cotton Linen Navy Blue Throw Pillows Cover
Mediterranean Pillows and Throws
Just as pictured: The pillow cover is just as it is pictured. Good quality. Material is reasonably sturdy, the stitching is strong and the zipper moves easily. My only concern is that the beads may fall off easily, There were many loose beads in the bag that had presumably already fallen off. There weren't any noticeable gaps were they had fallen off on the cover, though. It does come with a sealed packet of extra beads. So far, so good, but it made me nervous to see so many loose beads.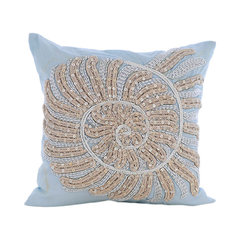 Swirl Twirl, Blue Cotton Linen 20"x20" Pillow Covers Decorative
Mediterranean Pillows and Throws
Liked it: Liked the look and the quality of product very much. Unfortunately as with ordering online - the color was a little darker than the photo - I was hoping it was more of a light baby blue to match my sofa. It looks good on another side chair so planning to keep it.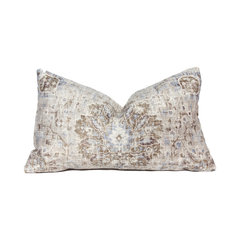 Persian Velvet Lumbar Pillow Cover, Pearl/Gray, 12"x20"
Mediterranean Pillows and Throws
this is a nice pillow cover: The reason for my three star opinion is that the pillow is described as 'Velvet' and although the fabric feels soft, it is not what I perceive velvet to be, and for the price it would have been nice if the pillow was piped, I shall keep it as I do like the faded design.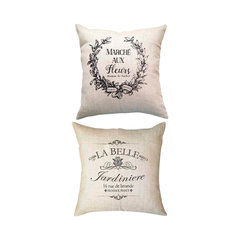 Two Paris French Market Double Sided Ivory Pillows With Fleur Di Lis Pins
Mediterranean Pillows and Throws
Magnifique!: This pillow is absolutely fabulous. If you're looking for grain sac, Parisian ambiance, this pillow is the way to go. The two-sides is brilliant and let's you mix things up on a whim. Really made my bistro table pop with character. Ordering a few more soon