Sponsored Products
Featured Reviews of Midcentury Modern Bath Products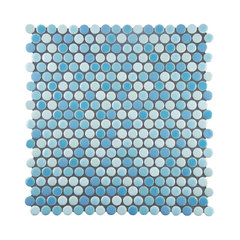 11.75"x11.75" Astro Penny Mosaic Floor and Wall Tile, Pacifica Blue
Midcentury Modern Bath Products
Bingo!: Out of two samples I'd ordered, and many others I looked at, this was the one I chose for our shower floor. It coordinated with the hard to match Diva Blue in our niche and was not too slick for a floor. The samples arrived three days before the arrival date given (yay!) and were well packed and in good shape. When I called to inquire further about the product, I was told that it was currently not available in the amount I needed, but the service person took my information and said that she'd keep track of the order and notify me when it becomes available in early September. It's hard to give a thorough review until that part is completed, but so far, I've been happy.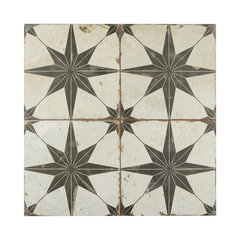 17.63"x17.63" Apollo Ceramic Wall/Floor Tiles, Set of 5
Midcentury Modern Bath Products
beautiful, old world look!: I love these tiles and look forward to using them, however, i'm worried not because they have been discontinued. When that happened before they came back so I'm praying they come back again!! worried!! I give them 4 stars just because i haven't installed them yet and actually used them.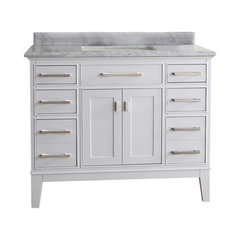 Lillian Single Vanity, White, 42"
Midcentury Modern Bath Products
Beautiful vanity: The vanity is beautiful. It is a true gray color. The marble top is exactly as pictured and looks really nice. All the drawers are soft close and provides a lot of storage. This is exactly the size I was looking for. The product came quickly and was delivered in perfect condition.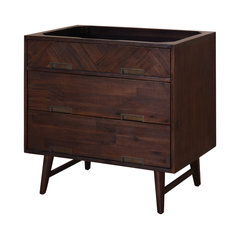 Midcentury Modern Bath Products
love it!: beautifully different. i had looked at the same old same old bathroom vanity a million times before i found this one. great midcentury look, very unique. the loft-close drawers are perfect.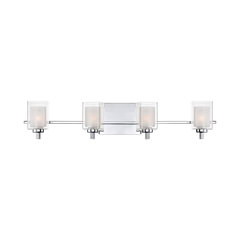 Quoizel Kolt Bath Light, Polished Chrome
Midcentury Modern Bath Products
Great light: This is a great vanity light for my bathroom. We actually hung it the opposite way to get more light for my vanity. However, one of the lights came broken. I am awaiting the Seller to send a replacement. It seems they will, and I hope they do. Otherwise, looks exactly like picture.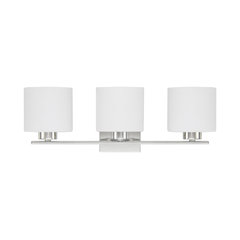 Steele 3 Light Bathroom Vanity Light in Chrome
Midcentury Modern Bath Products
Attractive fixture: I give this a 4 rating because the shades are quite large which means the light is really concentrated in the downward direction. It does provide a lot of light, though and is attractive.