1 - 36 of 38,840 products
Sponsored Products
Featured Reviews of Midcentury Modern Home Decor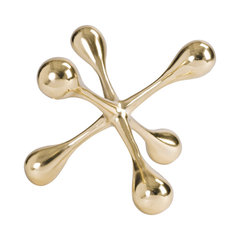 Regina Andrew Modern Jack Large (Gold)
Midcentury Modern Home Decor
JUST THE RIGHT TOUCH FOR MY SHELF: Love the jack, it's different and fun. I purchased the larger one which looks great on our dark stained shelving. The gold is beautiful and a nice burst of color to mix in with all my silver accessories. Highly recommend for a special and fun touch!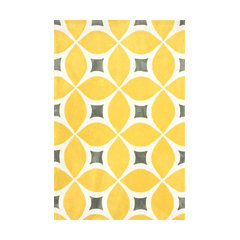 Hand-Tufted Contemporary Trellis Rug, Sunflower, 5'x8'
Midcentury Modern Home Decor
Highly recommend: This rug looks even more beautiful in person. It is soft, it does not shed and the colors are very vibrant. I centered the entire design of my living room around this rug because I love it so much.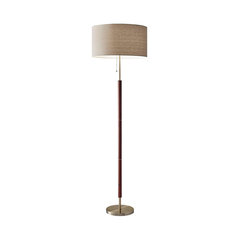 Hamilton 1 Light Floor Lamp in Walnut And Antique Brass
Midcentury Modern Home Decor
Good bang for your buck: This lamp looks much more expensive than it is. It was easy to assemble and looks very handsome. It is modern, but not so much that it can't match with other interior design styles. The lampshade in particular is really gorgeous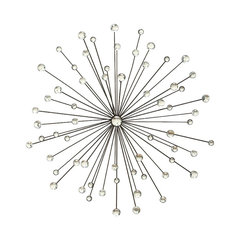 Metal Wall Statue Sunburst Rays Sparkling Glass Bead Home Decor
Midcentury Modern Home Decor
Exactly what I was looking for but ....: This piece is very nice, however, several of the glass beads at the ends of the stalks had fallen off in transit. These could easily be glued back on but the description said this was silver and glass but the metal is black metal not silver so it won't work in the room where I was going to use it. It is a very nice piece if you are looking for black metal and glass beads.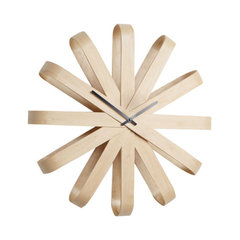 Ribbonwood Clock, Natural
Midcentury Modern Home Decor
Perfect accessory: A great addition for a modern mid century look which is part of our eclectic design. The wooden 12 "ribbons" Represent the numbers making up the face of the clock. Very cool piece. I recommend this to others.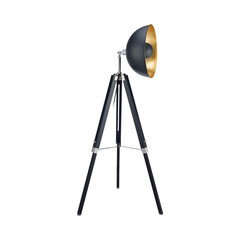 Versanora Fascino Tripod Floor Lamp, Gold
Midcentury Modern Home Decor
Bargain price - Funky Style - I'd buy again: I saw a similar lamp at Potter Barn that was larger and almost $1,800.00 more. Boxed well and secure, came fast when I ordered, and was exactly what I saw in the photo. It was only $ 119.00 and when you look at it you wouldn't think it was that inexpensive at all. The only thing I think it should improve is that the telescopic leg mechanism for tightening could be a bit easier to tighten and keep in position. I fussed with that part for about 5 minutes as I thought one leg was secure and moved to another and the first leg slid down from the weight of the shade section... but with some elbow grease I got it in position and haven't had to adjust it. Oh, and I would add that putting a 40W LED bulb in this lamp is like having a spot light to your retina as it reflects off the gold finish of the inside of the shade. I have to get a 20W incandescent or Edison bulb to have the right ambient light off it to really show it off. But long story short I would buy it again; definite great buy.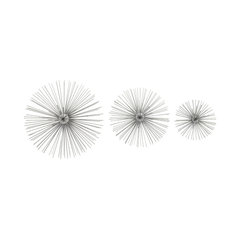 Metal Silver Tin Wire Starburst Wall Sculptures, 3-Piece Set, 6", 9", 12"
Midcentury Modern Home Decor
These are beautiful!!!: These are beautiful!!! Made well and are of a good sturdy weight. Very easy to hang. They are 3 dimensional and add the perfect touch to our newly remodeled mid century modern living room. We love them!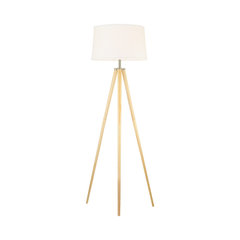 Revel Grace 60.5" Contemporary Wooden Tripod Floor Lamp and White Shade
Midcentury Modern Home Decor
good enough: This was one of the cheapest I found with real wood legs. Note that the legs are cut into 3 pieces for shipping, so the wood grain doesn't quite aline. The shade also uses velcro to be assembled. A little cheap, but I'm the only one who may notice these details, not my guests. Overall great addition to the room.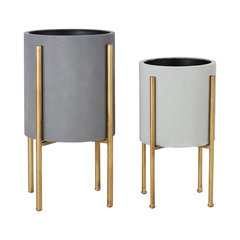 Nabila Mid Century Planters, 2-Piece Set
Midcentury Modern Home Decor
These planters look great and are a good value compared to other planters of a similar style.: These planters look great and are a good value compared to other planters of a similar style. I have yet to fully take them out of the box because they are a gift, but based on what I've seen they are a good quality. The only thing I wasn't expecting is the outer surface to be rough, sandy feeling. Not bad at all, just not what I was expecting based on the photo.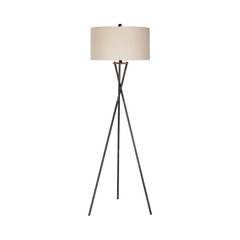 Fangio Lighting 63.5" Tripod Metal Floor Lamp, Rust Black
Midcentury Modern Home Decor
Very pleased: Easy to put together. I was really happy to see that the cord is hidden in a leg. I was concerned that the photo didn't accurately reflect where the cord was attached. Perfect corner lamp - purchased to use at my office - it looks great. The quality was much better than expected at the price point.