1 - 36 of 10,593 products
Sponsored Products
Featured Reviews of Midcentury Modern Kitchen and Dining Products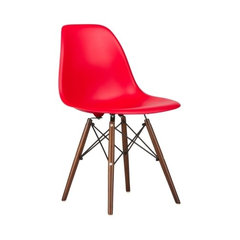 Poly and Bark Vortex Side Chair Walnut Legs, red
Midcentury Modern Kitchen and Dining Products
I'm happy with them: The legs did come with minor imperfections -- insignificant scratches. My table is standard height at 30" -- they're a little low but not bad. The price is amazing so the quality is as to be expected -- but quite good considering. They're quite easy to assemble. They're nice chairs to go with my kitchen table in a house full of kids. Easy to wipe down and not so expensive that I have to worry about them getting damaged.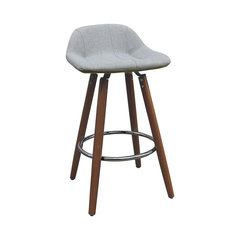 Anka Upholstered Counter Stools, Set of 2
Midcentury Modern Kitchen and Dining Products
Love these stools!: These are perfect for my needs. They were pretty easy to assemble and look and sit great. I have one small issue...one of the metal footrests has a ding in it. Time will tell how they hold up. I would recommend them to anyone.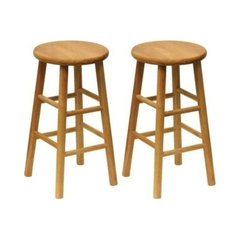 Winsome Basics 24" Counter Bar Stools in Natural, Set of 2
Midcentury Modern Kitchen and Dining Products
Nice looking, Perfectly matched & Good height: They are firm, good looking and match the other pieces in our small kitchen. My wife like them because it is easy to stand up from time to time when she uses the kitchen cart to do her bible study homework. I like its height that I can sit comfortably with my body straighten & legs fully stretched out.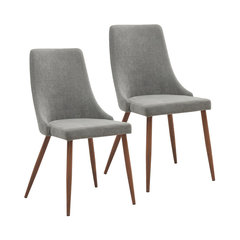 Rigby mid century Modern Upholstered Dining Chairs, Gray, Set of 2
Midcentury Modern Kitchen and Dining Products
Great chairs: These chairs are great looking and go well with most decor. They take time to put together (9 screws per chair that you have to use an allen key for (provided in the packaging).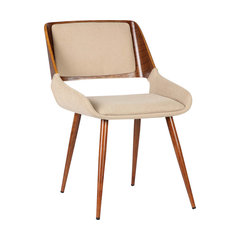 Royston Dining Chair, Brown Fabric
Midcentury Modern Kitchen and Dining Products
Nice Chair for the Price: The chair is as pictured and has great lines. Only complaint is that it's a little lop-sided because one of the legs is off in terms of length. Rather than go through the drama of returning it, I rectified the problem by swapping legs and adding an additional stopper on the bottom. Hope that it was just a manufacturing glitch.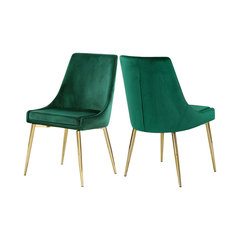 Karina Velvet Dining Chairs, Set of 2, Green, Gold Base
Midcentury Modern Kitchen and Dining Products
Too soon to tell: This review may be a bit premature since I have only had the chairs for less than a week but I am pleased so far. The chairs were easy to assemble and it only took 30 mins to assemble four of them. They seem to be very sturdy and do not wobble. The seats are firm and the velvet is beautiful and soft. My only gripe so far is that the gold legs are a little bright for my taste. I wish they were a little muted. Other than that, I am very happy and feel that I have made that right choice.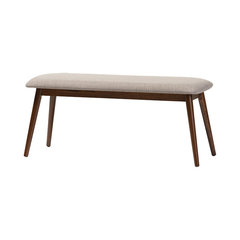 Flora Mid-Century Modern Wood Dining Bench, Light Gray, Oak Medium Brown
Midcentury Modern Kitchen and Dining Products
Very cute: I really like this bench. I personally use it at my dining table to add some extra space and when it's not in use, I place it against the window for my pooch to people watch. It's working very well and assembly is extremely easy.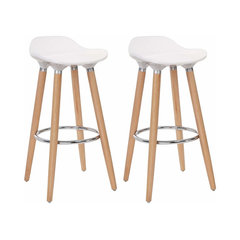 Set of 2 Barstools Modern Counter Height Bistro Pub Side Chairs Wooden Legs
Midcentury Modern Kitchen and Dining Products
Barstool review: The only reason that I have given this product 4 stars instead of 5 is that there was an unexpected surprise when the stools arrived with an advertisement tag affixed to the back of the seats that can't be removed. Other than that, we were very happy with our purchase.