1 - 36 of 63,806 products
Featured Reviews of Midcentury Modern Living Room Products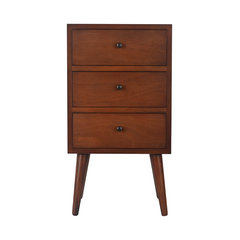 Mid Century Three Drawer Wood Side Table
Midcentury Modern Living Room Products
Cute side table!: Very cute table and looks nice in my living room. Packed and shipped very well and easy to assemble - just the legs! It's not a big table for sure, but perfect for a small space or condo/apt living.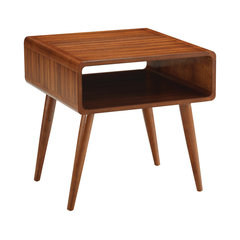 Midcentury Modern Living Room Products
Nice/Large end table...: If you're looking for something larger, modern, with rich-wood paneling...this is it. It does have a very mid-century feel so make sure that style blends with yours if purchasing. Great value.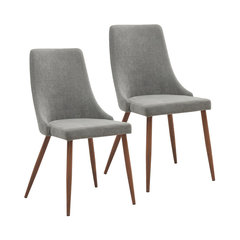 Mid Century Fabric Side Chair (Set of 2)- Beige, Grey/Walnut
Midcentury Modern Living Room Products
Great chairs: These chairs are great looking and go well with most decor. They take time to put together (9 screws per chair that you have to use an allen key for (provided in the packaging).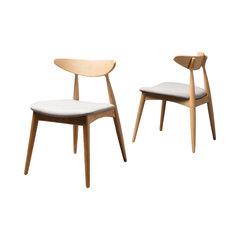 Issaic Mid Century Design Wood Dining Chairs, Set of 2, Light Gray/Oak
Midcentury Modern Living Room Products
Solid chairs, very large seat: These chairs are very sturdy and easy to put together. The grey seats are darker than pictured, and they do get a little wrinkled after you sit, but overall comfortable. My only issue is that the seat is pretty big/wide, so they can't be pushed under my table, so it's a little bulky looking, but I'lll be keeping them since they look good and were a great price!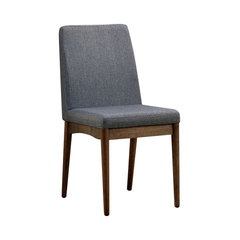 Eindride Side Chair Set of 2
Midcentury Modern Living Room Products
Excellent chairs!: These chairs are beautiful and well made, especially for the price. I was pleased to find the "gray" color definitely lends itself to the blue side of the spectrum and worked really well with my dining room coloring. They were easy to put together and are my favorite Houzz purchase thus far.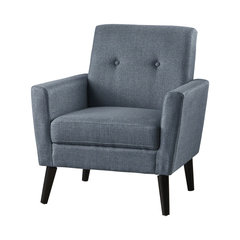 Sierra Mid Century Fabric Club Chair, Blue
Midcentury Modern Living Room Products
No complaints here!: I was pleasantly surprised when I opened the box - there were 6 pieces, and no tools required. The entire chair went together in about 4 minutes, The cushioning is firm, and the height is great. This goes perfectly with my ottomans (color and height) and is a nice addition to the living room.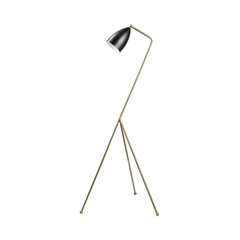 Zephyr 60" Antique Brass Floor Lamp
Midcentury Modern Living Room Products
Nice Lamp at a Hard to Beat Price: I have been looking for a grasshopper lamp for my office for some time. Most were in $300 and up price range. When I came across this one, I figured for the price, it would be just cheap flimsy construction. It is not and made out of all metal and looks great. At this price, I feel I should order another.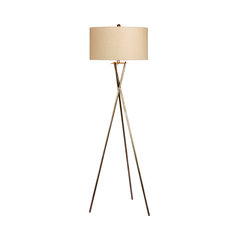 Fangio Lighting 63.5" Industrial Tripod Metal Floor Lamp, Rusted Silver
Midcentury Modern Living Room Products
Very pleased: Easy to put together. I was really happy to see that the cord is hidden in a leg. I was concerned that the photo didn't accurately reflect where the cord was attached. Perfect corner lamp - purchased to use at my office - it looks great. The quality was much better than expected at the price point.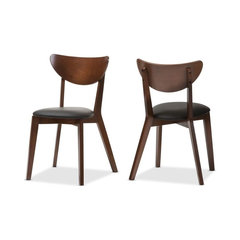 Sumner Faux Leather and Walnut Dining Chairs, Set of 2, Black/Walnut Brown
Midcentury Modern Living Room Products
Perfect solution!: I had tried to find replacement chairs for the mid century dining room set that my Mom passed on to me. Original chairs were st least $300 each and I could never find the right color finish. I took a chance and ordered these and the are perfect! My Mom says they are almost the same as the ones that originally came with the set. I'm very happy with my purchase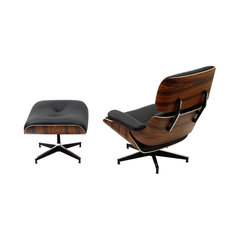 Mid-Century Lounge Chair/Ottoman, Genuine Premium Italian Leather, Palisander
Midcentury Modern Living Room Products
Eames Lounge chair: The chair is beautiful and extremely comfortable. A little hard putting together but the store is extremely fast in responding and helping. It creeks a little, I hope that is just settling but overall so happy with the product and I researched several.