1 - 36 of 57,499 products
Sponsored Products
Featured Reviews of Midcentury Modern Living Room Products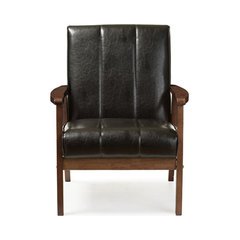 Nikko Faux Leather Wooden Lounge Chair, Black
Midcentury Modern Living Room Products
Comfy, sleek, and sturdy: We bought the chair and love seat and it's sooo perfect for our small space! It looks high quality. The chairs have the perfect amount of Cush and slight lean back angle to be comfy. The first was a little tricky to assemble but the second was a breeze once we figured out not to tighten the bolts all the way as you go not until the very end.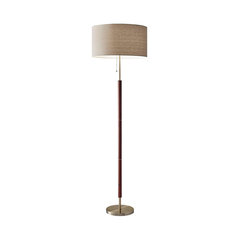 Hamilton 1 Light Floor Lamp in Walnut And Antique Brass
Midcentury Modern Living Room Products
Good bang for your buck: This lamp looks much more expensive than it is. It was easy to assemble and looks very handsome. It is modern, but not so much that it can't match with other interior design styles. The lampshade in particular is really gorgeous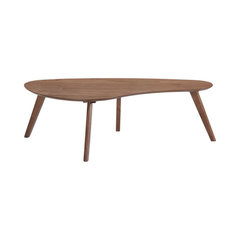 Emerald Home Simplicity Cocktail Table
Midcentury Modern Living Room Products
The shape and size of this table is perfect for my small apartment.: The shape and size of this table is perfect for my small apartment. It's long enough to be reachable from all of the seats in my living room, but it's also easy to walk around it. It takes some strength to get the legs screwed in tightly enough, but once I did that, the table is also sturdy enough to meet my expectations. I'm very pleased.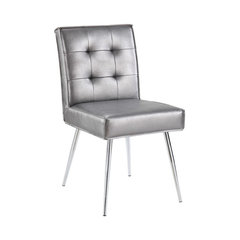 Susie Tufted Retro Dining Chair, Silver
Midcentury Modern Living Room Products
wrong parts, but fixed right away: I purchased two of these chairs for my office - and one of them had the wrong legs. I reached out to Houzz and they were able to get the distributor to send me the right legs within a matter of days. These chairs give the retro look I was wishing for!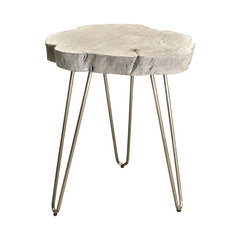 Solid Wood/Iron Accent Table, Gray
Midcentury Modern Living Room Products
Really pretty, but irregular sizing makes my pair look weird: These are really lovely little tables and I'm very happy with them, except for one small detail....now, I know they're natural wood so they aren't going to be perfectly matched, and that's the utter charm of them! But..... there's fully 3+ inches difference in the diameter of the two I was sent (which I'm using as nightstands) and they just look a bit off on the sides of the bed. If you're buying just one table, or multiple tables not intended for a symmetrical placing, I'd give these five stars and say buy away because they're really gorgeous. If, however, you're hoping to use them as matching tables, I'd be a little cautious. Order away, but cross your fingers that the tops they send you are in the same forest size-wise.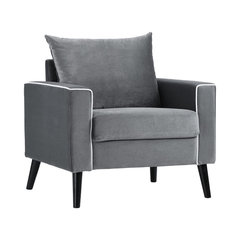 Mid-Century Modern Velvet Fabric Armchair Living Room Accent Chair, Dark Gray
Midcentury Modern Living Room Products
Nice Chair: Love the look of my new chair and it was very easy to assemble. The only complaint (if any) would be the seat cusion is a bit stiff..... I'm hoping it will soften over time :)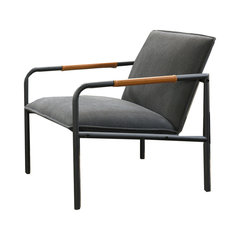 Boulevard Cafe Metal Lounge Chair, Black
Midcentury Modern Living Room Products
Gorgeous chairs but overall height is too low: The chairs are gorgeous and easy to put together; however, I'm really disappointed that they sit as low as they do. I knew the measurements ahead of time and was just hoping that in person, they wouldn't actually seem so low. They look kinda awkward when placed near my couch, which isn't bulky or big but just a normal size, and so I had to move the chairs to the other side of my living room so they didn't appear so tiny. The price was great and its not worth the hassle of returning them, so I'll just keep them and maybe move them around to different rooms from time to time. If you are looking for a chair that sits lower to the ground with a clean, simple and modern design, this is perfect. Its just not 100% what I was hoping for, but they are still very pretty chairs.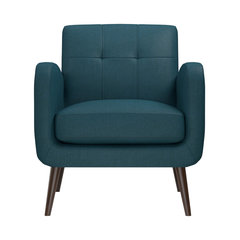 Observatory Armchair, Peacock
Midcentury Modern Living Room Products
Beautiful color!: This chair is such a nice addition to my small living room. I have lots of dark and other shades of grey. This mustard yellow color brightens the space and gives my living room a fun and elegant look. The fabric is beautiful and the style is sleek and comfortable. All I had to do was screw the legs in. I love my mustard yellow chair and I didn't have to break the bank to acquire this beautiful piece of furniture.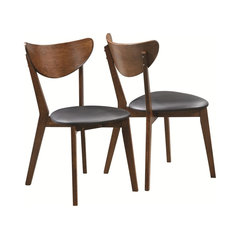 Coaster Dining Chair, Dark Walnut Finish, Set of 2, 105362
Midcentury Modern Living Room Products
Beautiful & Functional: Chairs where pretty easy to put together. The stickers to lable the pieces where missing from several of the parts. But was able to figure it out. Sturdy and comfortable. Five Stars.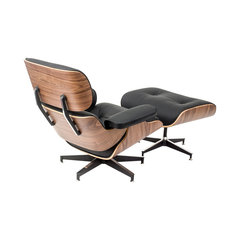 Mid-Century Lounge Chair/Ottoman, Genuine Premium Italian Leather, Walnut/Black
Midcentury Modern Living Room Products
Eames Lounge chair: The chair is beautiful and extremely comfortable. A little hard putting together but the store is extremely fast in responding and helping. It creeks a little, I hope that is just settling but overall so happy with the product and I researched several.