Sponsored Products
Featured Reviews of Modern Fireplaces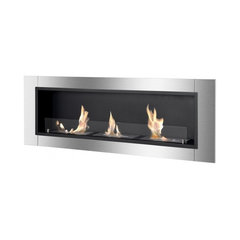 Ardella Recess/Wall-Mounted Ethanol Fireplace With Safety Glass
Modern Fireplaces
Very happy with my purchase!: Installing was challenging however once it was in, it looks beautiful. Everything was up and running beautifully and perfectly. Flames look great - quality is also great. Shopped around for this exact fire place and this was the best deal.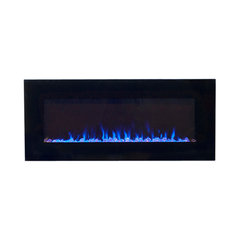 Northwest Led Fire and Ice Electric Fireplace With Remote, 42"
Modern Fireplaces
Beautiful: We haven't installed this fireplace yet as we're waiting to finish the room it's going in, but the piece is gorgeous. Just like the photo! Shipped quickly and arrived in great shape. Thank you!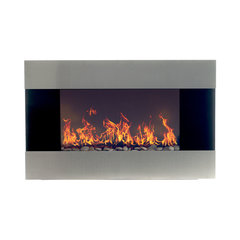 Vincenz Wall-Mounted Electric Fireplace
Modern Fireplaces
Electric Fireplace: The fireplace was well packed and the instructions couldn't be easier. The flames look real and is very soothing to watch. For the price you couldn't go wrong. The only thing I might suggest (for all manufacturers) is that the electrical cord be either white or clear since aesthetically it would look better against the wall.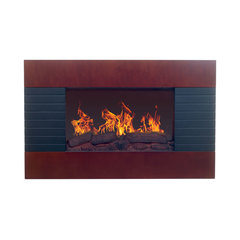 Mahogany Electric Fireplace with Wall Mount & Remote by Northwest
Modern Fireplaces
I love my fireplace, it is so beautiful and romantic.: This was easy to install. The fire looks so real and is as warm as you want it. Has remote for easy shut off at your fingertips. I would buy this over and over if I had a need. Love it.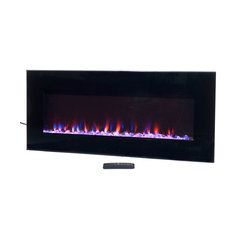 Wall-Mounted Electric Fireplace With Remote, LED Fire and Ice Flame, 42"
Modern Fireplaces
Perfect accent: We originally bought the fireplace thinking it could be inset, but it cannot. My son was more than happy to put it in his room and it's perfect. The flames look realistic. The faceplate /glass is one smooth piece. Seems to be very well made. Our only concern is that the wall behind the fireplace gets extremely hot and a bit worried about a fire starting. Going to check into that today.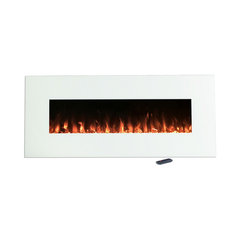 Bevens Electric Wall-Mount Fireplace
Modern Fireplaces
Beautiful piece: The fireplace looks even better in person! White color looks elegant on the wall. It creates a cozy environment in your living room or bedroom. I set it up in the bedroom, it is so nice to fall asleep watching fire.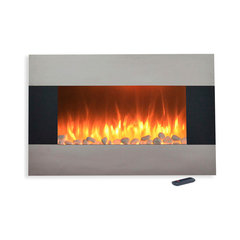 36" Stainless Electric Fireplace with Wall Mount and Floor Stand by Northwest
Modern Fireplaces
Looks awesome: The 4 stars is for the look. The fireplace is beautiful but it gets 1 star for actually heating. This may be because the room is rather large but you can hardly feel the heat I'm contemplating putting it on the floor then maybe the heat will be felt better since the vents are at the top.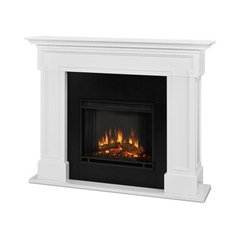 Real Flame Thayer Electric Fireplace, White
Modern Fireplaces
Love this fireplace!!: This was one of the tallest fireplaces I could fine, so I didn't pay as much attention to the reviews or even what it looked like because I needed a certain height. So when it arrived I was a little worried. It is so beautiful, works great, and absolutely could not have been easier to assemble. It has multiple settings with and without flames, you can adjust the brightness, and also turn heat off and on. It's fantastic quality, very heavy sturdy wood and doesn't look cheap at all. Works great in our master bedroom.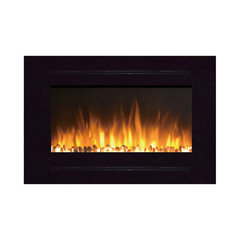 Modern Fireplaces
Looks good and works well: The stones were surprising in that there were crystals and white stones - less the natural stone look. I left the crystals out and it looks and works great so far once it was installed.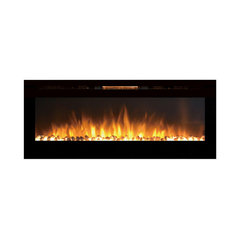 Astoria 60" Pebble Built-in Ventless Recessed Wall Mounted Electric Fireplace
Modern Fireplaces
Electric Fireplace: I fell in love with this fire place.... When it arrived it sat for 2 months while we finished renovating... However, when it was mounted in the wall, it is just AMAZING looking... It looks as if I spend over $1,000 and I didn't. This piece will dress up your living room, as long as you are going for the clean finish line of a fire place. Good Luck to you ! You will be happy you purchased.