Sponsored Products
Featured Reviews of Modern Holiday Decorations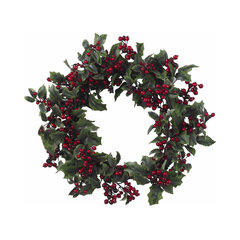 Modern Holiday Decorations
Prettty wreath: This wreath is really lovely. If you are looking for realism, you might be disappointed, because the berries are bigger than real holly berries, but they are shiny and pretty, and they come in a realistic-looking mix of red shades. The leaves and berries are attached to a vine wreath that was very easy to hang with one Command hook. I love it!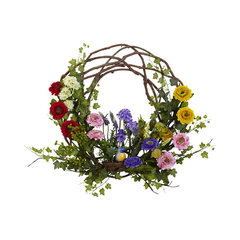 Modern Holiday Decorations
Vibrant and colorful: I am very impressed with this wreath. It is colorful and very realistic looking (except for the porcelain bird, of course). I wasn't sure if it would be my style, but it looks fantastic on my door.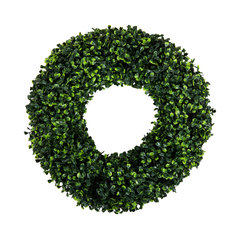 Pure Garden Boxwood Wreath - 16.5 inch Round
Modern Holiday Decorations
Perfect for my project!: I bought 2 of these wreaths for a project I had for my master bath. I needed a boxwood wreath that was 14 in and full. These by far exceeded my expectations. These are fake plastic but they look real and are full. I am very pleased with my purchase!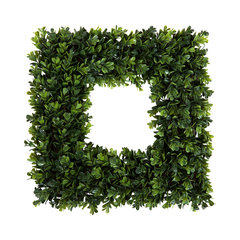 Pure Garden Square Boxwood Wreath - 16.5 inch x 16.5 inch
Modern Holiday Decorations
16.5 In is Inaccurate: I ordered 2 of these wreaths to put side by side, and both wreaths are barely 16" across. They are very pretty and look very nice, but do not expect more than 16" from end-to-end.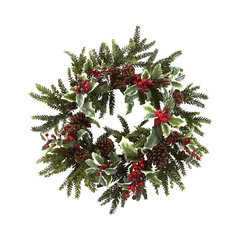 Modern Holiday Decorations
Sturdy, good looking wreath!: The product arrived within a weeks time. Overall, I 'm pleased with how natural the wreath looks. Only 1 type of green looked fake. It hangs outside and I wanted a fuller look so I incorporated a few live greens....it looks fabulous. I live at high altitude where the sun beams and the air is very dry which means real wreaths wither and fall apart in a week. But not this year!!