1 - 36 of 16,507 products
Sponsored Products
Featured Reviews of Modern Outdoor Products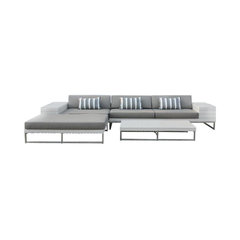 Outdoor Wicker Sofa Sectional 5-Piece Resin Couch Set
Modern Outdoor Products
Modern, comfortable and durable: This is working out perfectly for our teens and family to watch outdoor movies. The deep seating and low profile design allows sitting upright or slumping to lie down and gaze at the stars or movies. Delivery and communication was smooth too.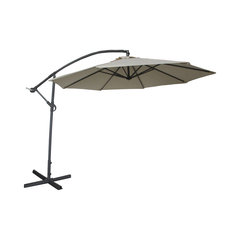 Cantilever Outdoor Umbrella, Ivory
Modern Outdoor Products
Great Shade maker!: This umbrella came mostly assembled and the things we needed to do were really easy to accomplish with just an adjustable wrench. It will stand on it's own but we weighed down our base so there is less chance of it tipping over due to wind or drunks. Shipping was very quick and it was well packaged. I would recommend both this seller and umbrella.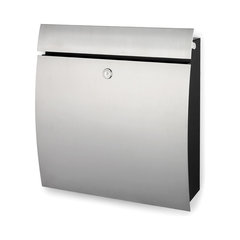 Modern Outdoor Products
Excellent Quality: The mailbox exceeded my expectations because it looks even better than it did on the Houzz website. The quality is excellent and the look is contemporary, simple, sleek. I would recommend it with no reservation.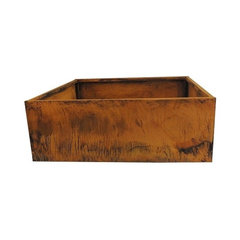 Nice Corten Square, Corten, 40"x40"
Modern Outdoor Products
Great for raised beds: I've ordered four of these cortex steel planters in the last two years in different sizes. I've been very happy with all of them. They're heavy but they go together well. It can be helpful to have an extra pair of hands for the larger sizes. It didn't take long for the steel to get the nice orange patina shown in the picture - maybe a few months. They are a nice contrast against my dark blue house. There are drainage holes in the bottom too.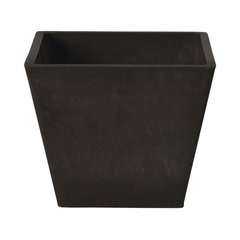 Simplicity Square Planter, Dark Charcoal
Modern Outdoor Products
Smaller than I realized: These came in the mail and they look nice but they are way smaller than I realized. It gave dimensions so that is my mistake but in the picture that was advertised they seemed much bigger.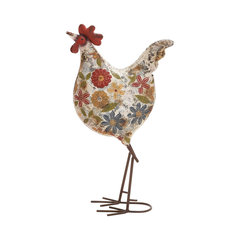 Attila the Hen Garden Sculpture, White
Modern Outdoor Products
Really like this sculpture: This is a very nice, heavy, substantial, colorful piece. Well balanced so she doesn't fall over. You should definitely get this piece, if for no other reason that her name, Attila the Hen!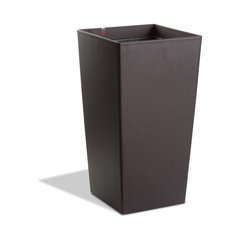 Algreen Self Watering Square Modena Planter, Matte Mocha, 22"
Modern Outdoor Products
No green thumb need apply for this planter.: No green thumb need apply for this planter. Great for planting and forget (for awhile)! The mobility with the wheels and the tub that pulls out is a great selling feature. Go For IT!!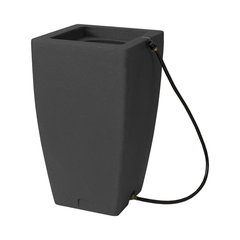 Madison Rain Barrel, Charcoal
Modern Outdoor Products
Madison Rain Barrel, Charcoal: This rain barrel was just what I wanted! A rain catcher that doesn't look like a barrel since it is placed at the edge of my back patio, not against the house. The attached hose with the hook is a good thing that is not on some of the other barrels that I looked at. It easily attaches to my longer garden hose to reach the new tree for 'natural' watering instead of using 'house' water.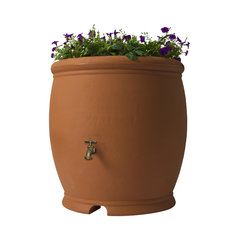 Barcelona Rain Barrel, Terra Cotta
Modern Outdoor Products
Rain Barrel: Both rain barrels arrived quickly and seem sturdy. However, one looked like the place where you put the brass spigot was put in backwards, and it was difficult to screw it in. It rained yesterday and that one leaks. It also rained before we could drill holes in the planters and they did fill with water as reported in other reviews. We have now drilled holes in the planter sections of the rain barrels to let the water though. We have rain chains coming that will guide the water flow from the canales into the rain barrels.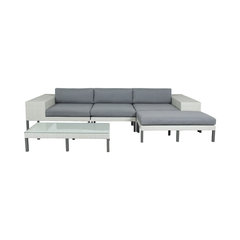 Azur Sunbrella Outdoor Wicker Lounge Set With Rain Cover, 5 Pieces
Modern Outdoor Products
Azur Sunbrella Outdoor Wicker Lounge Set With Rain Cover, 5 Pieces: This lounge set is incredibly sleek and luxurious. The waterproof Sunbrella fabric is one of the most durable in the market and I like that the tabletop is glass – makes it really easy to clean! It comes with a rain cover to protect it during rain and bad weather. The sofa cushions are easily connected with clips. This is a perfect addition to a modern patio.